John Humphrys bowed out with his last Today show with a swipe at Corbyn and Johnson!!
John Humphrys spent more than three decades berating British Prime Ministers and pinning down public figures on live broadcasts. Humphrys has finally ended his career as a presenter after a 32-year stint. Humphrys retires at the age of 76 and admitted that he "should have gone years ago."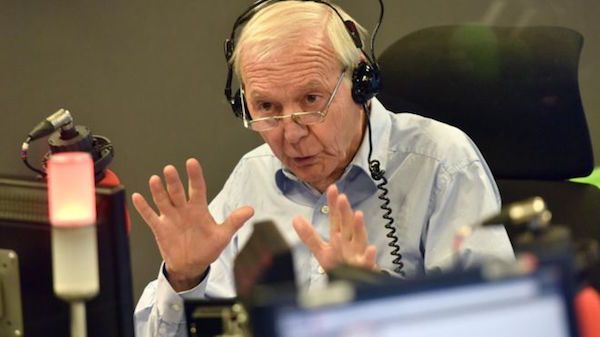 His co-host at the Today program, James Naughtie from 1994 to 2015 described their time together on the show as "a Kaleidoscope of lively mornings that seem now to merge into one."
This morning Humphrys bowed out with his last show, saying:
"Today matters for tomorrow. If that's a rather corny way to end my years on the programme, well so be it. And that's it from me."
Also, read bout Is the BBC Breakfast's much-loved sports host Mike Bushell married again? Know who he is married to
John Humphrys ends Today career with a swipe at Corbyn and Johnson
In his final program after 32 years of presenting, Humphrys complained that top politicians were now shying away from tough scrutiny by broadcasters. Humphrys introduced Tony Blair, one of two former prime ministers on his program and stated:
"Jeremy Corbyn has not been interviewed on this program for nearly three years. Boris Johnson hasn't done a single interview with us since he became prime minister."

"Incresingly, politicians are talking directly to the people via social media so they can choose the questions they answer without being challenged."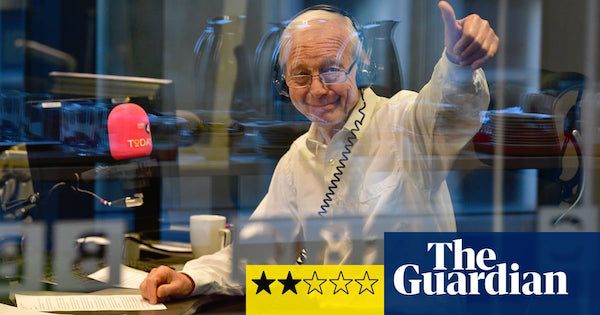 John Humphrys made the remark after one of Johnson's advisors termed the program as a "total waste of time". He then asked Blair whether interviews on Today still mattered to which Blair added "The Today interview should matter,"
Humphrys asked Blair: "When somebody like Boris Johnson refuses to appear on this program, either during leadership campaign or at any time since he became prime minister, what do you make of that?"
Blair replied: "When I first began as a politician, your ambition was to get on the today program. It probably means that he is anxious about a sustained and forensic analysis of what he's trying to do."
Also, read about Jack Gleeson's role in GOT made him more recognized but, decided to get permanently retired from acting after his work in GOT!
Blair and David Cameron paid tribute to Humphrys
Humphrys has been serving as a great broadcaster and a great interrogator over the years and Both Blair and Cameron paid tribute to him while also, acknowledging their irritation with his combative interviewing style.
John Humphrys signs off from Today after 32 years of presenting the flagship programme #r4today https://t.co/j0bLX3rNC4 pic.twitter.com/kU8j3mCQAE

— BBC Radio 4 Today (@BBCr4today) September 19, 2019
Cameron shared a few words about Humphrys saying:
"Thank you for 32 years of striking the fear into politicians like me every morning and asking us questions that we don't always want to answer. Calling us to account is an amazing record. Bagehot talked about the dignified and the efficient parts of the constitution. He didn't tell us about the painful but necessary parts. I guess that's where you come in."
Blair also said his share of words:
"Despite all the tussles we've had over the years, I respect the fact that you're good at your job, and you're on top of the facts. And the fact that i worry about doing an intrview with you is a tribute to you, not a criticism. But somtimes interviewers can be too aggressive."
The program on Thursday was mostly devoted to Humphrys and his long career at the BBC. It included archive clips, a Humphrys themed puzzle and much-leaving banter with presenters and guests.
Also, read about Interesting and cool facts related to Jeans and Denim!
A short bio on John Humphrys:
Desmond John Humphrys is a Welsh Broadcaster who was born on 17 august 1943 in Adamsdown, Cardiff, Wales. He went to Cardiff High School and left at 15 to work on local papers including the western mail. Humphrys became the BBC's first full-time television correspondent in the USA aged 28. He spent six years there, covering the Watergate affair and the registration of president Nixon, and then relocated to South Africa in 1977.
Source: the guardian