How did John Legend and Chrissy Teigen celebrate the 6th birthday of their daughter Luna Simone Legend?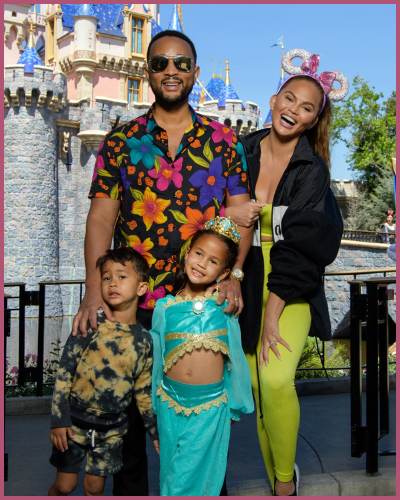 Luna Simone Legend is the first child of John Legend and Chrissy Teign
She turned 6 on Friday, April 4
The family celebrates her sixth birthday at Disneyland
She wore the Princess dress, Jasmine, from the Disney film Aladdin for her big day
---
Birthday Bash!
Luna Simone Legend, the daughter of John Legend and Chrissy Teign turned 6 on Friday, April 14. The family of four went to Disneyland the day before her sixth birthday to celebrate in California.
The Grammy-winning singer and his model wife are also parents to their 3-year-old son Miles. Luna is the couple's first child.
The 36-years old model shared several videos and photos from eldest child Luna's big day on her respective Instagram handle.
Attire for a Birthday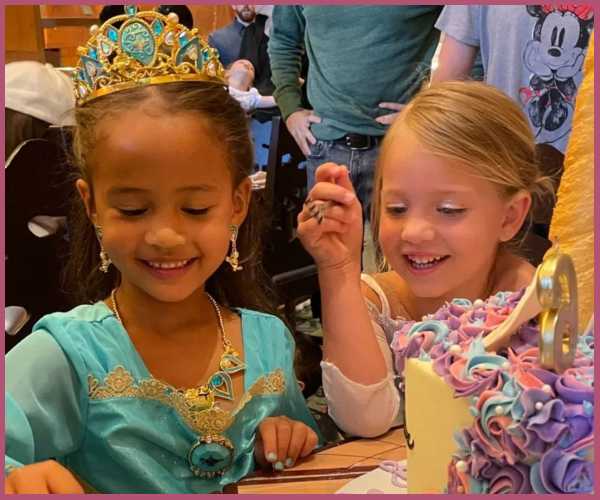 Also read "Like father like daughter says wife of John Legend; Scroll to see the cute relationship of Chrissy Tegin and her loving husband John legend with their adorable daughter Luna Simone"
Luna appears in the images and videos dressed as Princess Jasmine from the Disney film Aladdin.
Legend, 43, wore a vibrant short-sleeve flowery shirt throughout the day, while Miles looked adorable in a similar tie-dye attire.
Similarly, the birthday girl's mother dressed down in a black windbreaker and black sneakers, with bright green leggings and pink mouse ears with a ribbon on her head.
Birthday bash
The entire family posed for a photo in front of the renowned Sleeping Beauty Castle while Mimmie Mouse made a guest appearance beside them which was hilarious.
Luna was seen wearing a crown on her head in another image while riding the popular It's a Small World ride with her parents and brother. Luna appears to be joyfully grabbing food while inside a theme park restaurant, in one of the clips Teigen shared on her Instagram story of the family's fantastic trip.
She captioned "Lollllll," alongside the video.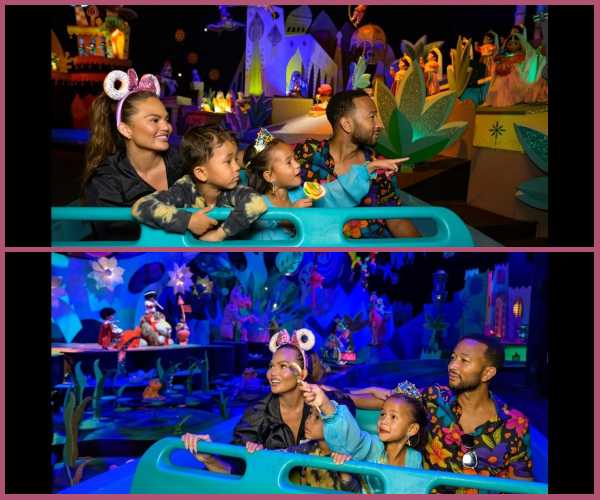 On the other hand, Legend also took to Instagram to honor Luna's birthday. He shared a photo of his little girl wearing boxing gloves and raising her arms like a true world champion.
He wrote,
"I can't believe she's 6 already. I'm very biased but she's soooo wonderful and I'm proud to be her dad. Happy birthday Luna Simone!"
Also read "Chrissy Teigen uploads a cute model-pose picture of daughter Luna Legend in Phi Phi Island! Is Luna going to follow her mother's footsteps into modeling?"
Short bio on Luna Simone Legend
Luna Simone Legend is the firstborn child of Chrissy Teigen and her husband, John Legend. Chrissy is a model and television personality and her husband John is a musician. See more…