John Mayer confesses about his recent love life and the fact that he has bedded nearly 500 women until now!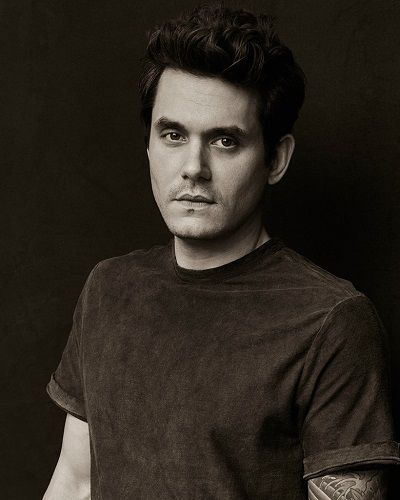 Getting Up and personal! John Mayer opened up about his sex life and shared very personal details on his unofficial Instagram stories Current Mood! He was talking with Cazzie David who probed him and asked him rather intimate questions. John Mayer also gave details more than the world would want to know.
John Mayer talks to Cazzie David
Cazzie, 25 was asking probing questions to singer John Mayer, 41 for his unofficial Instagram series. John was asked whether he masturbates to his own songs. John replied:
"I don't think I've masturbated to any music, except when I was much younger and MTV was all there was for a young man," the self-proclaimed "recovering ego addict. In what world do you imagine that a man would masturbate to his own music?"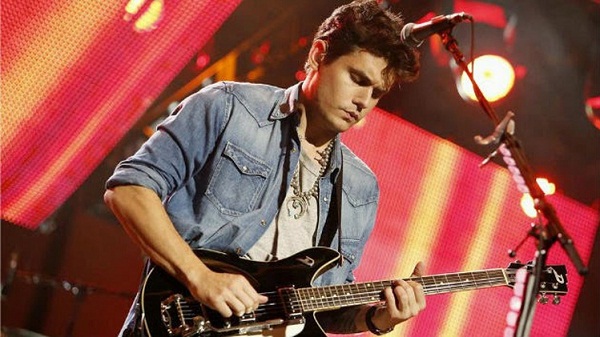 Cazzie then queried whether John has ever made love to his own music. John answered in the negative and said:
"No, but a girl has asked me to sing some of my songs in probably the run-up to it, If it's after a show and a girl asks, 'Sing "Your Body is a Wonderland,"' do you want to be the kind of guy who goes, 'No,' or do you want to be the kind of guy that goes like, 'We've got the afternoon…?' You want to play along … I probably used my music to hook up a few times, but that doesn't mean it's any less from the heart."
You may like to read Australian model Emily Sears holds strong opinions on online bullying and sexual harassment!
More revelations from John Mayer
After this, Cazzie asked John Mayer to blink if the answer to Cazzie's next question was in the affirmative. Cazzie asked if John had slept with over 800 women. John did not blink. Cazzie next asked John whether he had slept with more than 500 women.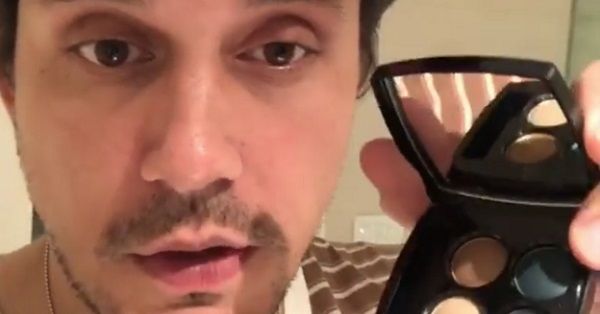 John again did not blink and maintained a stare. Cazzie then went on to state that he was sad to learn that John had slept with lesser than 500 women in his life until now.
Also read John Mayer's make up tutorial and skincare recommendations on his Instagram story! Also about his high-profile relationships
John Mayer's confession of his recent love life
John Mayer admitted that his love life is slowing down and is almost at a standstill. He is a walking PR crisis for some of the famous women. Women do not want to bed him now due to his reputation. He said:
"I find people not being into me brings a real level of reality into my life, whereas when I was in my early 20s where I really couldn't miss, I kind of abused that, Not so long ago, I gave a girl my number and she said, 'I probably won't use it.' "
He talked about the Oscars Party he attended in 2016. He said:
"I saw Scarlett Johansson, and I said to myself for the first time in my life with the clearest of voices, 'She wants nothing to do with you.' And I found that really relieving … I don't think that people are into the idea of like, 'I snagged John Mayer.'"
John Mayer talks in public about his sex life and hence celebrity publicists have told their clients to not date John Mayer. John had once said that Jennifer Lawrence avoids him and he had openly talked about sex and breakups with his exes such as Jessica Simpson and Jennifer Aniston.
His recent relationship was with Katy Perry and he has started using more discretion while talking about her. John candidly admitted:
"[This] might put me into a little bit of a deeper understanding about what it's like to be a woman in that yes I could have sex with somebody at any given moment, But I think being a famous man is somewhat similar to be a beautiful woman, which means yes there is access, [but] there's very seldom any desire. The older I get, the less desirous I am about unsheathing new body parts."
Also read Has Jasmine Pilchard-Gosnell moved on in life after her boyfriend Paul Walker died in a car crash in 2013?
John Mayer-Short Bio
John Mayer is a singer-songwriter, guitarist as well as a producer. His full name is John Clayton Mayer and belongs to the American nationality. He had won the Grammy Award for Best Male Pop Vocal Performance for the single "Your Body Is a Wonderland" in 2003. He had even won Best Male Pop Vocal Performance.
Furthermore, he had begun work on a follow-up album, called Born and Raised, that would draw inspiration from the 1970s pop music of Laurel Canyon. More Bio…
Source: Page Six