John McAfee: Tech millionaire with a rather interesting but insane life!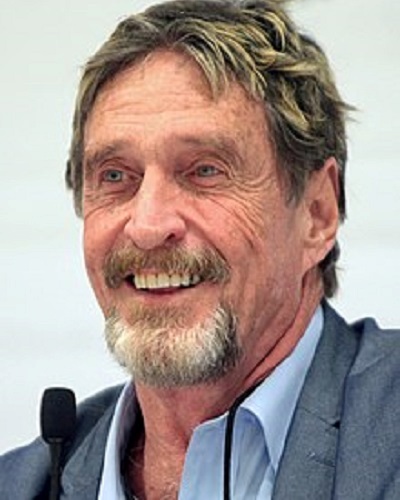 Tech millionaire John McAfee has a very wild life story and lives an insane life.
He was into drugs and illegal activities before he formed the largest anti-virus company.
And now, he has the most eccentric type of lifestyle.
---
Let us take a sneak peek into this life.
The early life and childhood days of John McAfee
John McAfee was born in 1945 in the UK. When he was still small, his parents migrated to Roanoke in Virginia. His father was a road surveyor.
But he was also an alcoholic. When John was 15, his father committed suicide. This has left a deep impact on John and he wakes up every day with that sad fact of his life.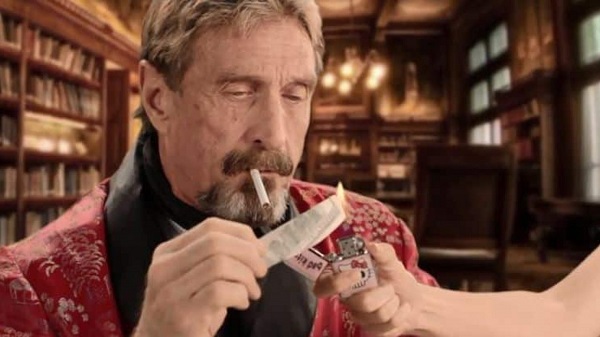 John studied at Roanoke College and was also into drinking. But he learned the art of business early in life. He started with selling magazines from door to door and earned a small fortune.
Later, he joined a company that coded punch-card systems. That was his introduction to early computing. This experience helped him to procure a job with Missouri Pacific Railroad where he assisted in the calibration of train schedules.
The hard drugs and illegal acts of John
It is here at the Railroad company that he took to drugs. He was deep into it and this affected his behavior. Later, he relocated to Silicon Valley and worked with several firms there.
But he continued to take drugs and alcohol. He got sober only after 1983. He felt very alone at that time and was scared of where his life was going.
So he took medical help and cut down on all the substance abuse.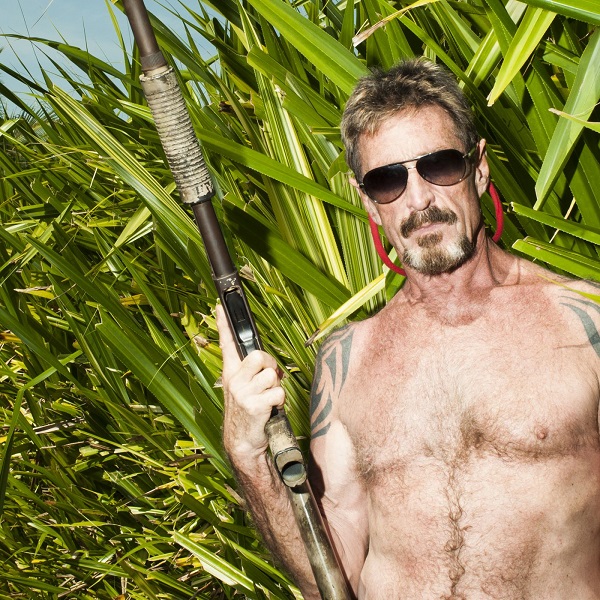 In the 1980s, he was working for Lockheed. And in 1986, the first virus came in which affected PC performance.
He read about these new programs which were targeted against the computers. He decided to fight back and therefore, he started his own anti-virus company.
The anti-virus company of John
John launched McAfee Associates and soon it started making huge profits. His anti-virus platform was used by various big shot companies in the tech world.
In 1992, the Michelangelo virus hit the computers. Many computers became vulnerable to this worst virus and people began to realize the importance of anti-virus programs. His company became a multi-million dollar business.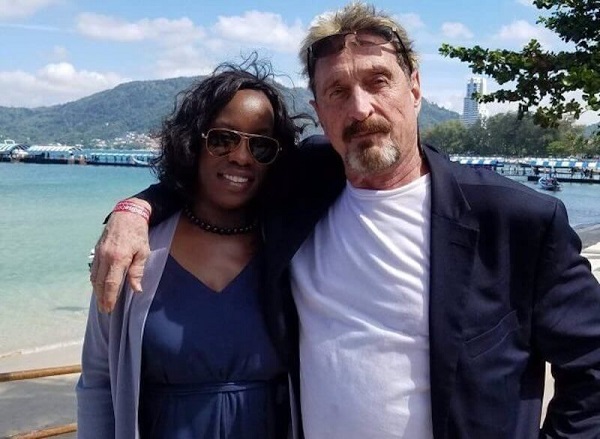 In 1994, he resigned from the company and sold its shares for $ 100 million. He kept a low profile and used to teach students, give some tech lectures, and work on some of his own projects.
His fortune was affected in the 2008 recession and shrunk. He moved to Belize in Spain. He thought of entering into antibiotics business there but ultimately did not. And he used to do some social meetings but gradually withdrew from everything.
The police began questioning him after the death of one of his neighbors in Belize and he fled the scene to Guatemala. Here he was deported back to the USA.
After that, his life has been rather bizarre. He did crazy acts and uploaded weird videos on his social media. The photos also show him with guns.
In 2013, he moved to Portland Oregon. He makes sporadic public appearances. And at times blogs on cyber security, privacy, and freedom.
He ventured into crypto-currency and ghost phone service. His current wife is Janice and he has often tweeted that he has 47 biological children.