Who is John Oliver's wife Kate Norley? 9 interesting facts about the Iraq War veteran Kate
Kate Norley is known for the 2009 short movie Tran-si-tions where she played the role of Subway Passenger. Norley is also an Iraq War veteran who served as a United States Army medic.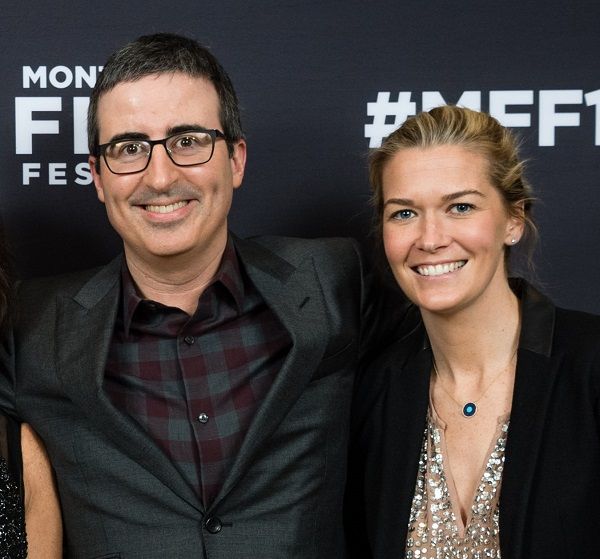 1) Kate Norley age and parents:
Norley was born on 25th May 1978 in Arlington, Virginia as per sources. At present, she is 42 years old. She is the daughter of Walt Norley and Pam Mannion. When she was 4 years old her father and mother divorced. Kate has a step-father named Dennis Mannion.
Her birth father is a professional real estate businessman and designer. Similarly, Walt has also designed a golf course in Florida with his partner Jack Nicklaus. Norley belongs to a wealthy family. Also, her step-father is a sports Business Executive and has served as the senior vice president for a venture of Baltimore Ravens.
2) Education:
Kate Norley attended the Episcopal High School in Arlington, Virginia. It is a boarding school. She took the Military training and completed her basic training in Ft. Jackson, South Carolina. She had trouble reading and writing but her mother helped her.
After that, Norley enrolled for medical training and completed the training from Ft. Sam Houston, Texas. Likewise, she engaged at the 1st Cavalry Division of Fort Hood in Texas as part of the first reinforcements. Finally, she attended George Washington University and gained a medical degree.
Also read 3 Interesting facts about "The Voice&" contestant Micah Iverson!
3) Kate Norley military work:
Kate had an interest in the Military and she enlisted herself in the Military after she witnessing the horrors of the 9/11 attacks in America. Norley was very dedicated and determined so nothing stopped her from fulfilling her dreams.
In the year 2003, she was deployed in Iraq for a period of 16 months. Kate started serving as a combat medic in Fallujah and worked to counsel the soldiers as a mental health specialist in Ramadi. After some time, she was the only female combat stress specialist in the troops left.
Norley was awarded the Combat Medic Badge for the valor she showed while providing medical care while the station was under fire. She was very happy to work there and happy with her decision.
At the time of the Iraq stint, she was given the honor of addressing the students of the University of Baghdad about gender equality. After the Iraq stint ended she was sent to Walter Reed Army Medical Facility in Washington D.C..
4) Advocacy:
Kate started her work as a veteran's rights advocate for Vets for Freedom which was founded in the year 2006. This organization aimed to combat terrorism and support political candidates who are aligned with its views. Norley also spoke about gender equality at the Cross-Cultural Solutions Global Summit. She has accumulated funds for the American Troops by appearing on Fox News.
5) Kate Norley met with John Oliver:
Kate Norley and John Oliver met each other in the year 2008 at the Republican National Convention. He was working as a senior British correspondent for The Daily Show with Jon Stewart he was in a restricted area.
Likewise, John was on a temporary work visa and he was in hot water for being in the restricted area by the conventional's security. Kate was the one who came to rescue him and helped him from being arrested and potential deportation.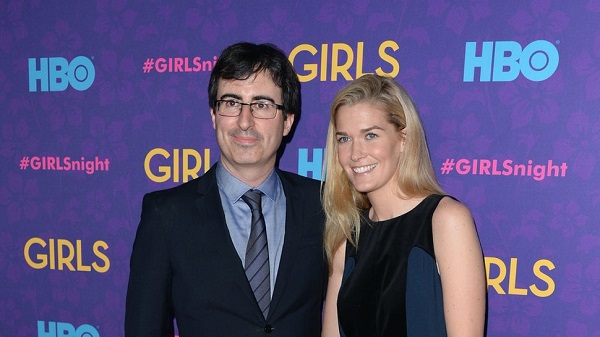 They began dating after meeting at the convention. They used to chat with each other through email at the beginning of their relationship. Norley was the one who made the first move and he was seduced by her act.
6) Kate and John's political differences:
Kate and John had different political views as Norley was passionate about the rights of American veterans. She served in the Iraq war. Oliver calls her very American with a capital A. Similarly, he said,
"It's the most emasculating thing I could possibly do to go out with someone who has actually done something valuable with their life."
Their different political views did not stop them from being together. He started defending the USA because of her. She says,
"I'm a little more defensive of how America is perceived overseas. America takes a lot of [expletive], much of it well earned, from the rest of the world. And yet when something terrible goes down, people are waiting for Americans to fall out of the sky and help them." 
Also read Nema Vand recalls some highschool memories of Meghan Markle! 6 quick facts about him
7) Married life:
Kate and John dated for two years since 2008 till he proposed her with a diamond engagement ring in July 2010. At the time they were on vacation in St. Thomas.
They decided to marry and walked down the aisle in October 2011. They are happily married since then and love each other.
8) Children:
Kate and John are the parents of two children. Their first child Hudson Oliver was born on 12th November 2012. Similarly, in June 2018, they became parents for the second time and welcomed a son. They revealed the news of their son's birth in the  2018 Emmy Awards Governors Ball.
He said,
"I have no idea! We have a 3-month-old, so far away from the 3-month-old as possible,"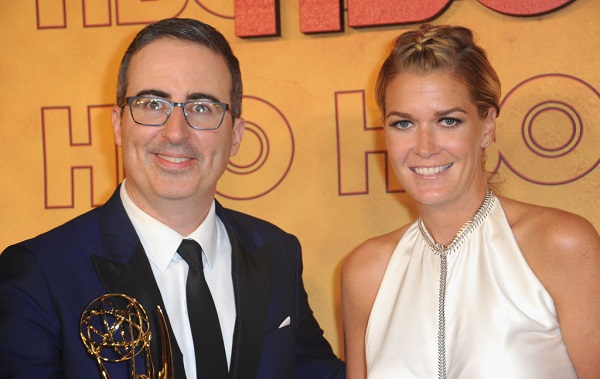 They were private about being parents for the second time. The couple revealed that having two children is tiring but also the best experience. Oliver said,
"It's bewildering [and] exhausting juggling that and the show, but no, it's the greatest,"
9) Accident:
At the age of 16, Kate was struck by an out of control driver while she was riding her bicycle to a soccer game. Due to the accident, she had a severe head injury. It caused her trouble with reading and writing which she had to learn again.
Short bio on John Oliver
John Oliver is a British actor, comedian, writer, producer, political commentator, and television host. He is best-known as the senior British correspondent of The Daily Show. His famous work is his own debut show Last Week Tonight on HBO. Through this show, he became famous amongst the public. Currently, he appears as the host of the HBO series Last Week Tonight with John Oliver. Read more bio…