How Did John Travolta Opened Up About Kelly Preston's Death To Her 10-Year Old Son!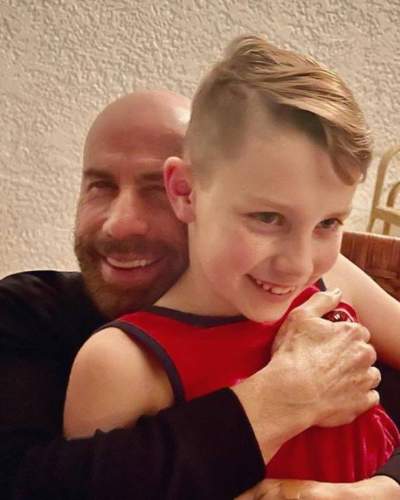 John Travolta recently opened up about his conversation with her son after the death of Kelly Preston. 
The American actor and singer lost his wife Kelly after her battle with breast cancer for two years. 
John and Kelly were married for 30 years and welcomed their three children Ella, Jett, and Ben together.
---
Last year, Kelly Preston, wife of American singer/actor, John Travolta died after battling breast cancer. Recently, he opened up about how he had this conversation with his 10-years old son. The actor tied the knot with Kelly 30 years back and welcomed three children together. Preston died at the age of 57 in 2020 after fighting breast cancer for two years. The couple also lost their son, Jett in 2009 at the age of 16 after he had a seizure during a family vacation.
How John opened up about his wife's death to his son?
The 67-years old actor appeared on the new episodes of Kevin Hart's show "Hart to Heart". During the show, they talked about several topics which also includes a talk Travolta said he had with his son. The actor revaled when his son was afraid he would also die after finding about Preston's death. Travolta had to sit down with his son and explain how both of them were in a different situation. The actor recalled the talk he had with his son:
"'Ben, you always love the truth and I'm going to tell you the truth about life. Nobody knows when they're going to go, when they're gonna stay.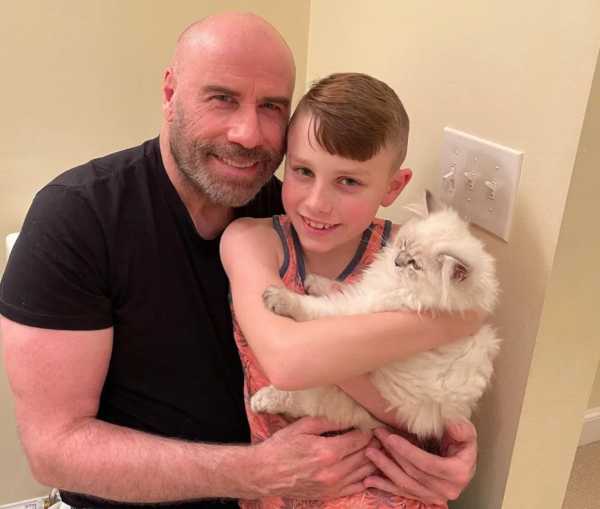 The actor further added talking about their late son Jett who the couple lost in a very young age of 16.
"Your brother left at 16, too young. Your mother left at 57, that was too young, but who's to say? I could die tomorrow. You could. Anybody can. It's part of life. You don't know exactly. You just do your best at trying to live the longest you can."
Travolta also opened up about how it feels like to be in his 60's with his son. He added his son always wanted to learn the truth and accepting the truth. During the conversation his son asked him if he remembers what life was like three decades ago.
Travolta's outook on life
During the conversation, the actor started opening up about his outlook on the life. While talking about his viewpoint about life, the actor mentioned the viewpoint in life allows you to settle down about something. While looking back at his 30 years of life, the actor is looking forward to passing down his gifts to his children. Meanwhile, his daughter is always following her father's footsteps. She is an actor and a singer who is growing her career in the entertainmeny industry.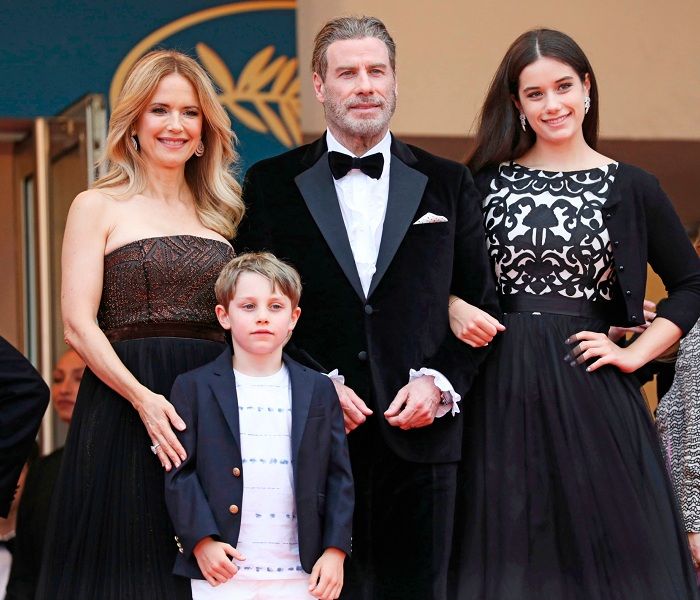 The actor also mentioned he wants to pay it forward to his children before leaving the world. John's wife Kelly died at the age of 57 after batteling breast cancer for two years. In the 30-years long marriage, they welcomed their three daughters Ella, Jett, and Ben together. They lost their son Jett at the age of 16 after he had seziure during their family vacation in Bahamans. After the death of his wife, he and family honored  his late wife's memory in the year since her death. He also paid tribute to his late wife on Mother's day after her demise.
More About John Travolta
John Travolta is an American actor, producer, dancer, and singer. He was first known in the 1970s, after appearing on the television series Welcome Back, Kotter and starring in the box office success Saturday Night Fever and Grease. See more bio…