Johnny Depp – A Look At 'Fantastic Beasts' Actor Dating History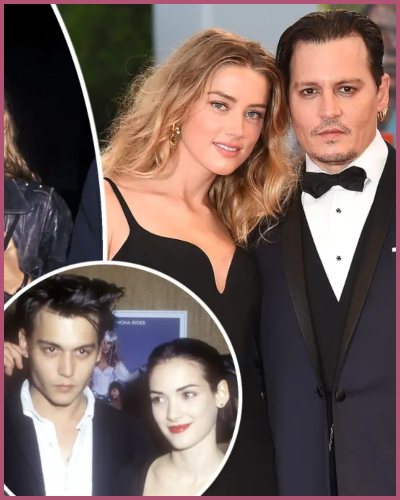 Johnny Deep vs Amber Heard trial is getting more interesting day by day
He has dated some of the biggest names from the 80s including Lori Anne Allison, Sherilyn Fenn, Jennifer Grey, Winona Ryder, and more
---
Johnny Depp, 58, has recently become one of the most talked-about figures in Hollywood after his former partners back-to-back testified against him.
Following his defamation trial against former wife Amber, many of his ex-partners came to his defense, while some appeared for Amber Heard.
A look at the actor's dating history of ex-wives, fiancees, and girlfriends.
Johnny Depp and Lori Anne Allison
Johnny Depp married his first wife, makeup artist Lori Anne Allison, in 1983 when he was 20 years old.
The two met through Allison's brother, who was a member of the band Kids alongside Depp. Allison was the one who introduced Depp to Nicolas Cage, who earned Johnny his first on-screen role in A Nightmare on Elm Street.
However, their marriage didn't long last as they broke up in 1985, yet they are still friends. Allison told TMZ in 2016 that Depp is a "soft person" who has never beaten or yelled at her.
Johnny Depp and Sherilyn Fenn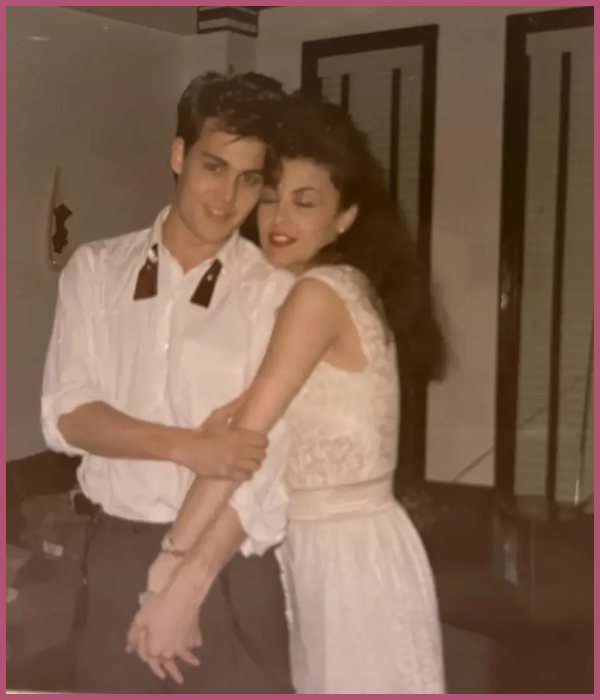 Depp met actress Sherilyn Fenn on the set of the 1985 picture Dummies after his divorce from Allison.
They dated for two and a half years and also appeared together on the American television show 21 Jump Street. The couple split up amicably in 1988.
Despite their split, Fenn has only had positive things to say about him. She told The Big Issue in 2017,
"He was very sweet. I had found real love. I know him as a human not a movie star,"
Johnny Depp and Jennifer Grey
"Pirates of the Caribbean" star met Jennifer Grey, the star of Dirty Dancing, through her agency, and the two began dating in 1989.
Depp proposed to her after two weeks of meeting her, she wrote in her memoir, and they got a Pekinese-poodle puppy as a "practice baby." Grey also announced that she was engaged to the actor during a May 2022 visit to "The Drew Barrymore Show."
They had just been dating for nine months and Grey called off their engagement soon before her 29th birthday. She then engaged Matthew Broderick.
On their first date, she describes Depp as "ridiculously attractive" and "surprisingly open, witty, eccentric, and charming."
Also read "Celebrities Who Supports Amber Heard in her Litigation with Johnny Depp"
She also said that the actor eventually developed anger and jealousy issues, leading her to end their relationship after only nine months together.
Johnny Depp and Winona Ryder
In June 1989, Johnny first saw Winona Ryder at the opening of her film Great Balls of Fire. They started dating two months later when she was 17 and Depp was 26 years old.
When asked how 'Fantastic Beasts' star infatuated with Ryder in 1991, he told Rolling Stone,
"It was a classic glance, like the zoom lenses in 'West Side Story,' and everything else gets foggy. I knew then,"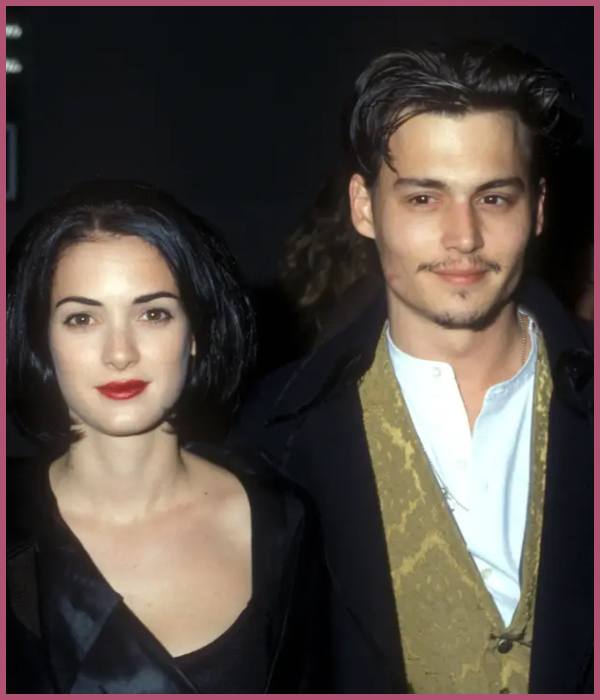 The two also appeared together in the movie Edward Scissorhands. Depp even tattooed "Winona Forever" on his bicep however, after their separation in 1993, he had the tattoo changed to "Wino Forever."
Ryder was "shocked, confused, and upset" when she learned of Heard's allegations against him. According to her, the actor was never "abusive" or "violent" towards her and was an "extremely caring guy".
Johnny Depp and Ellen Barkin
The pair began dating in 1994 however, they had a short-lived romance. Ellen Barkin added a new twist to the Johnny Deep lawsuit after showing her support for Amber heard.
She stated Depp's abusive nature with evidence, a video from November 2019. Similarly, his drinking habit became apparent after Barkin confronted him in court.
Johnny Depp and Kate Moss
The supermodel Kate Moss and Depp dated from 1994 to 1998. They met through Vanity Fair writer George Wayne.
During an interview with Vogue, Moss expressed her admiration for Depp. She told,
"There's nobody that's ever really been able to take care of me. Johnny did for a bit. I believed what he said. Like if I said: 'What do I do?' – he'd tell me. And that's what I missed when I left. I really lost that gauge of somebody I could trust,"
Also read "Ellen Barkin's New Angle on Johnny Depp Vs Amber Heard Trial"
Johnny Depp and Vanessa Paradis
Depp started a relationship with the French actor, Vanessa Paradis following his breakup with Moss.
The couple first met while filming The Ninth Gate in France in 1988. They together shared two children; a daughter named Lily-Rise Mellody Depp (B. 1999) and a son named John "Jack" Christopher Depp III (B. 2002).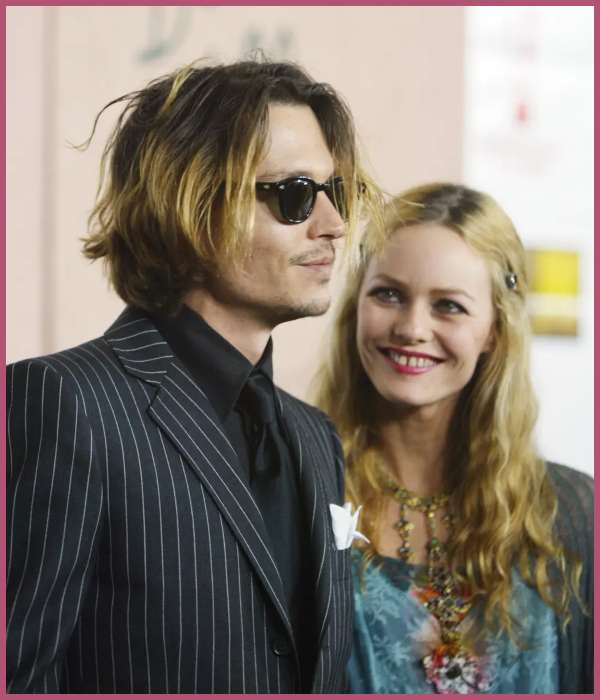 In June 2012, the two announced their separation after 14 years of togetherness. Also, Paradis is positive about Depp. She told Marie Claire of Depp,
"I could make an endless list of all the things I admire about him."
Johnny Depp and Amber Heard
Johnny has been married twice. Amber Heard was his second wife, with whom he divorced a year after their marriage in 2016.
Depp first met Heard while filming The Rum Diary in 2009. They started dating in 2011 and married in February 2015 in a civil ceremony.
Shortly after, Heard filed for divorce, accusing him of physical abuse, obtaining a temporary restraining order against the star.
They hit an agreement a few months later, and Amber dropped her plea for a domestic violence restraining order. Depp, on the other hand, has denied ever physically attacking Heard.
Later on, the actor himself sued her for $50 million in connection with an article she wrote in 2018 in which she claimed to be a victim of domestic abuse.
The things between them were still strained in court.
Also read "Johnny Depp Controversy After Allegation Of Abuse From Amber Heard ; Johnny's 3 Ex GFs Come For His Rescue!"