Johnny Depp is Dating his former lawyer Joelle Rich From Depp Vs The Sun!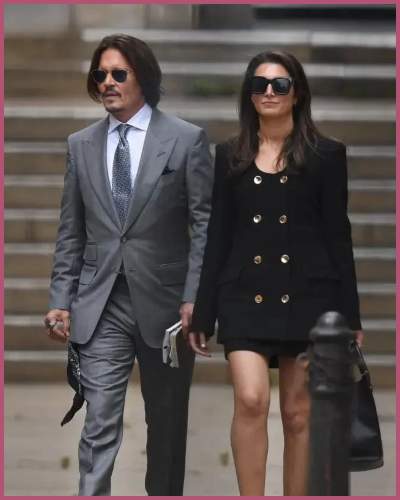 Johnny Depp is dating his former lawyer Joelle Rich who assisted him in his U.K. libel lawsuit against The Sun.
He is dating his attorney from his U.K. libel case but things are not serious yet.
After many romance speculations, Johnny Depp is now hooking up with someone. Do you like this new chemistry?
---
Johnny Depp, 59 is in a not-so-serious relationship with one of the attorneys from his U.K. libel case, Joelle Rich!
Is Johnny Depp dating Joelle Rich?
Johnny Depp amidst many romance speculations is hitched to one lady and surprisingly she is his former lawyer. Joelle Rich is indeed reported to be seeing the Pirates of the Caribbean star Depp which sources report not-so-seriously.
"They are dating but it's not serious."
While the romance news is confirmed by various media outlets, Johnny Depp and his new beau Joelle Rich have not made any public appearances to date. They are sparking romance 4 years after working together against The Sun.
They were photographed together on May 3, 2022, but fans were more into the chemistry they find Depp has with his other attorney Camille Vasquez who helped him in Depp vs Heard trial in Virginia.
Johnny Depp had sued the Sun newspaper for referring to him as a wife-beater in one of their articles. And, Joelle Rich is one of the attorneys from his legal team during his defamation case against the Sun.
The London lawyer with whom he is currently blossoming in romance couldn't make him win in November 2020. Even his attempt to overturn the court decision was overruled. Also, the claims of The Sun were again addressed substantially true back then.
Also, Read After 25 Long Years Depp is Pursuing his Directorial Career with the Film Modigliani!
Who is Joelle Rich?
Joelle Rich is a London-based lawyer with expertise in libel, privacy, and copyright disputes. She is a BPP Law School graduate and a University of Birmingham graduate.
Depp's new romantic interest though was in his previous legal team but she was not among his lawyers in his 2022 defamation case against Heard, 36, held in Fairfax County, Virginia.
Joelle Rich and her firm had also represented Meghan Markle in a case against the publishers of the Mail in 2021 as well.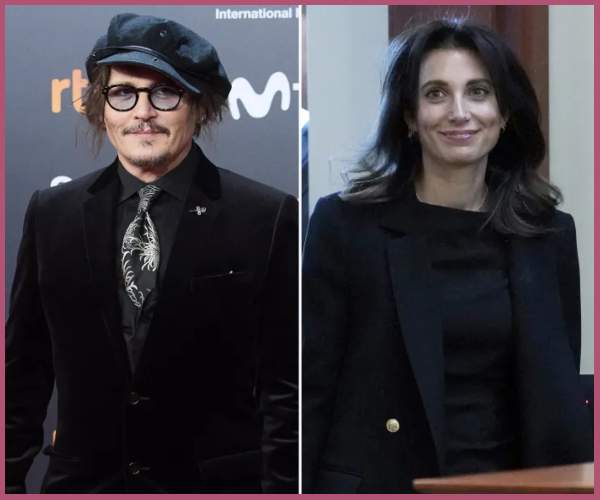 Also, read A Look At 'Fantastic Beasts'Actor Johnny Depp's Dating History
What happened in Johnny Depp Vs Amber Heard's trial?
In the Johnny Depp VS Amber Heard trial, both the parties were found guilty of abusing each other but Depp received more compensation. Comparatively, he was the winner and awarded more than $10 million in damages.
Meanwhile, his ex-wife Amber Heard also won one of her three defamation countersuit claims and thus got compensation of $2 million. Many celebrities supported him in the defamation case.
Not to forget, he was swirled into romance rumors with his attorney Camille Vasquez who grilled Heard at the Fairfax Country, Virginia courtroom which was apparently not true.
Even his recent girlfriend Joelle despite not being on the legal team appeared in the courtroom just to support her boyfriend Depp.
Also, Read Rumors Alert! Is Camille Vasquez having a Romantic Affair with Depp?