Johnny Ruffo has a relapse of brain cancer! His girlfriend, Tahnee Sims shares a sweet tribute!
Last week was a sad time for the fans of actor Johnny Ruffo. He revealed the sad news that he has suffered a relapse of his brain cancer. It was heartbreaking for his viewers and fans and now his girlfriend, Tahnee Sims has shared a sweet tribute for him on her social media.
Johnny Ruffo's girlfriend Tahnee Sims and her sweet tribute post
The talented actor and singer, Johnny Ruffo announced last week that there has been a relapse of his brain cancer. He was first diagnosed with it in 2017 and had completed several rounds f chemotherapy. The doctors told him that the cancerous tumor has regressed and cleared. But now, it has done a comeback and Johnny informed his fans on social media about it.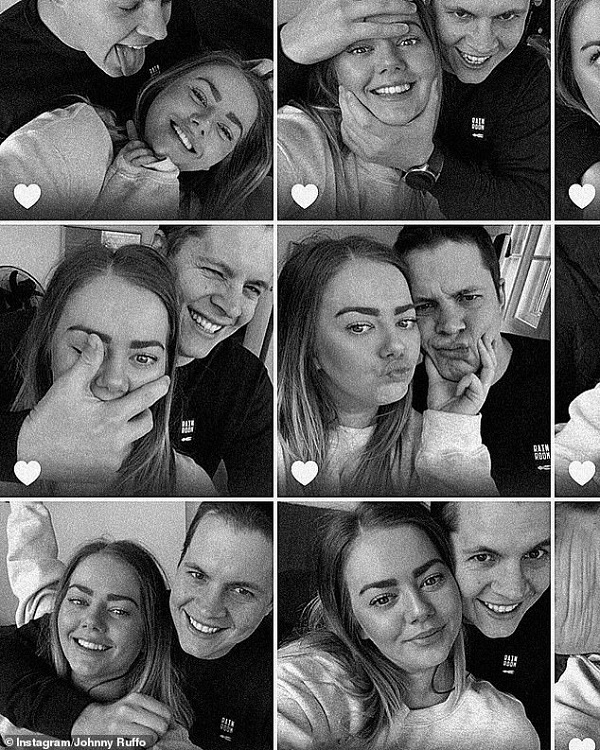 Now his longterm girlfriend, Tahnee Sims paid a special sweet tribute to him on her Instagram. Her touching post read:
"What a superstar 💜,"
To go along with the post, Tahnee uploaded a collage of a series of their black and white photos together.
The last week's announcement about brain cancer relapse
Last week, Johnny posted a photo of himself with Tahnee on his Instagram and in the caption wrote the following words:
"After an unexpected week of seizures and excruciating headaches it is with a heavy heart that i have to let you know i now have another huge battle ahead of me as my brain cancer has returned."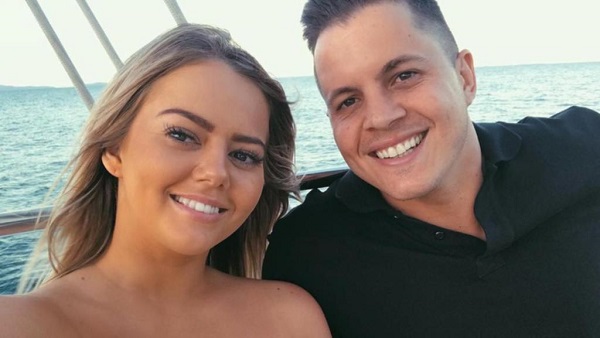 Further, the actor added:
"Though i will dig deep and beat this sht disease again 👊🏽💜 #fckcancer"
His fans immediately poured in their support for the star. His celeb friends also rushed to offer their best wishes and moral support for him. Dan Ewing, Georgie Parker, Carrie Bickmore, and Guy Sebastian were some of them who wished him a speedy recovery and best wishes. Guy Sebastian wrote:
"Unbelievably unfair my brother. You are such a light to us all. Your positivity and courage is seriously inspiring. Love ya."
The couple's love and respect for each other
Johnny has always gushed about his loving and supportive girlfriend. He had said that Tahnee saved his life and had rushed him to the hospital when he was in a medical emergency situation due to brain cancer. Tahnee has been on his side constantly since his cancer diagnosis. Last month, Johnny told Now to Love:
"Without (Tahnee) I may not be here,"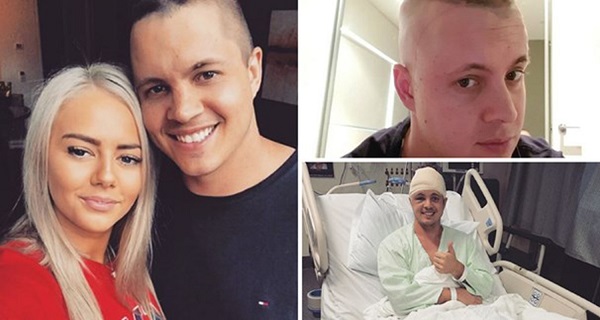 He added:
"She was the one who made me get in the car when it first happened. And she's encouraging me to do things. She keeps me active, getting me to go for runs and swims."
The couple has found solace in each other during these trying times and with time their relationship has only grown stronger. He had said:
"We just have fun. We make each other laugh so much. You know that gut-wrenching laugh with tears coming from your eyes?"

"We argue and fight just like every other couple, but we make up too. We kiss and makeup you know?"