JoJo Fletcher and Jordan Rodgers Get Engaged Again! Jordan re-proposes Jojo, marriage on cards?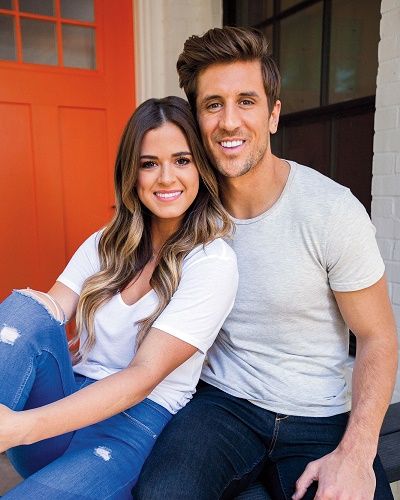 The former professional Football player and Bachelorette star Jordan Rodgers re-proposes to his current Fiance JoJo Fletcher. The love birds were already engaged 3 years prior.
With their wedding real close, Jojo says she had no idea of Rodgers proposing to her again. Rodgers, however, did exactly that. He says that he had always wanted to sincerely propose to Jojo without any producers or cameras like during his first proposal.
Jordan posted a photo of himself and his fiance in an Instagram post showing off a diamond ring on Sunday, August 25. He captioned the post,
"I love @joelle_fletcher with all my heart!! I always wanted to re-propose, with no cameras, no producers, no drama…just us. Our first engagement was so real, and meant so much to us both, but as we start to actually plan our wedding for next year I wanted to do it all over again, OUR WAY! So I bought a new ring, made a plan (that almost fell apart multiple times), and got down on one knee all over again,"
Jojo says that she had no clue about Jordan's plans. She thought they were just going to plan their wedding venue. Which, JoJo Fletcher also responded in her post exclaiming her happiness and shock. She captioned the post,
"Yesterday, Jordan asking me to marry him… again!! I didn't see it coming nor ever expected it… I can't put into words how much it meant to me @jrodgers11 … but I think you know by now from me balling hysterically and totally blacking out. The show brought us together and set us up for a truly amazing proposal the first time around, but this time was all YOU. And that means everything and more to me. I can't wait to marry you! Thank you for loving me so purely and protecting my heart in a way I always used to pray for."
Also read about Reality TV stars Stassi Schroeder and Beau Clark getting engaged…. in a cemetery!
From T.V reality show couples to Real Life couples!
The two of them first met in the 12th season of Bachelorette and fell in love. Rodgers first proposed to JoJo on the finale of the show in August 2016.
They have been engaged and in a live-in relationship since the show. After 3 years, Rodgers re-proposed as they are getting ready to tie the knot next year. Till now they have been living together.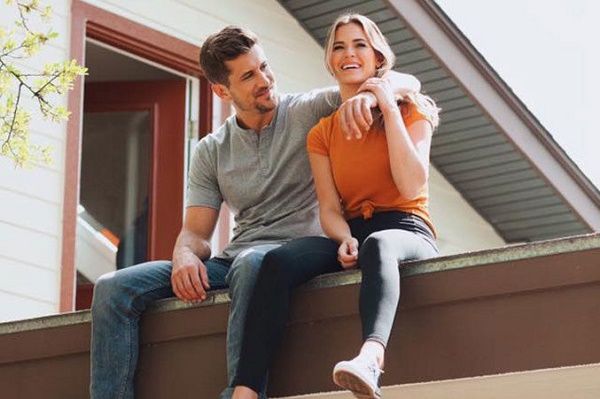 Jojo Fletcher Pregnant?!!
After being engaged for more than 3 years there were serious questions raised if Jojo was in a serious baby mode. She opened up about how they constantly talk about babies.
However, she confirmed that they are still taking the subject more realistically. The couple needs more time to know each other and mature together in the relationship before thinking about something so serious as BABY.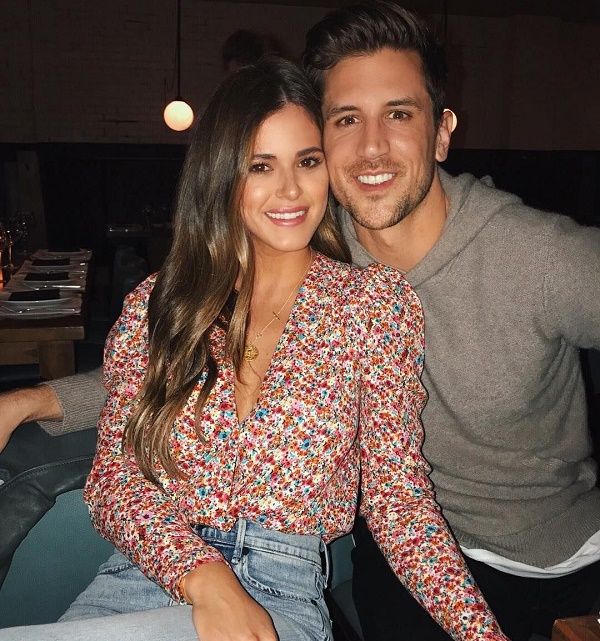 Also, read about "The Bachelorettes" couple JoJo Fletcher and Jordan Rodgers may get married soon! 
Short Bio on Jordan Rodgers
Jordan Rodgers is an American former football player and sports commentator. Previously, he has played for Jacksonville Jaguars, Miami Dolphins, and Tampa Bay Buccaneers. Currently, he is serving as a college football analyst for the news program SEC Now on the ESPN SEC Network. See more…
Short Bio on Jojo Fletcher
JoJo Fletcher is a real estate developer and a reality television personality. She has gained popularity after competing on the 20th season of ABC's reality show, The Bachelor for the heart of Ben Higginson. See more…
Source: USmagazine, Yahoolifestyle