JoJo Siwa and TikTok Creator Avery Cyrus Break Up After 3 Months of Dating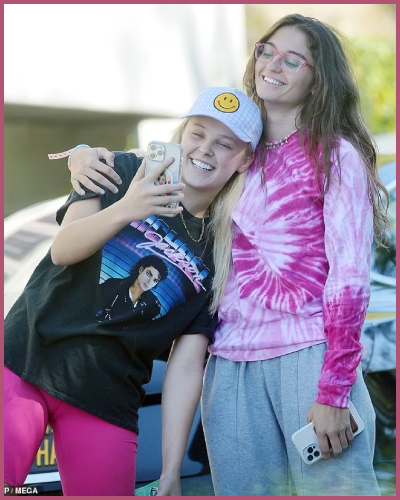 JoJo Siwa and her new TikTok creator girlfriend split just 3 months after dating each other.
Here's how both young lesbian girls are figuring their stuff out after calling their romance a quit.
Learn about the relationship timeline and previous dating history of JoJo Siwa.
---
Why did JoJo Siwa and Avery Cyrus break up?
Jojo Siwa and Avery Cyrus first went hand-in-hand at a red carpet event in Los Angeles just a day after making their romance official on TikTok.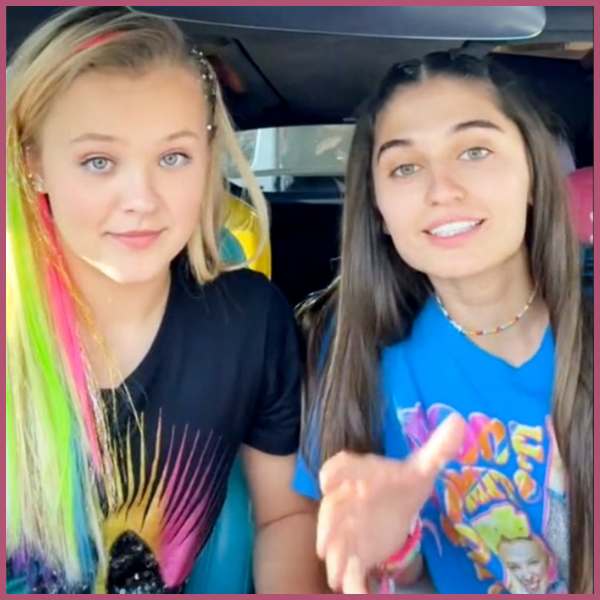 The TikTokstar girlfriend Avery Cyrus has reportedly parted ways with JoJo whom she began dating in September 2022. They had made the breakup official through a TikTok post dated December 17, 2022
The Nickelodeon mogul JoJo Siwa, 19, and her girlfriend Avery Cyrus, 22 have called it quits. The loved-up couple of 3 months is no longer seeing each other.
Sharing a video from a tropical getaway, JoJo Siwa post a video apologizing to her girl Cyrus for friend-zoning her.
"This is my sorry for breaking up with you present."
In the comments section, one fan asked his favorite dancer's reason for her breakup,
"Now I just want to know why."
In her defense, JoJo revealed how she only has a deep connection as friends but is lagging to find her better half in Cyrus revealing,
"We decided that we are better off as friends! We are both so young and still just trying to figure our stuff out."
When did JoJo Siwa and Avery Crus start dating?
The former couple first sparked romance rumors in August 2022. Back then they were TikTok videos alongside each other on Aug. 5 in the voiceover by Scott Disick and Kourtney Kardashian.
Cyrus and Siwa were leaving each other flirty text messages and gushing over the comment section as well. While fans were speculating about their togetherness for weeks, they made their relationship TikTok official on Sept. 13, 2022.
The former couple had posted a TikTok video in October of the two kissing in a Chuck E. Cheese photo booth. Jojo Siwa further revealed that she was officially off the market on her Instagram account.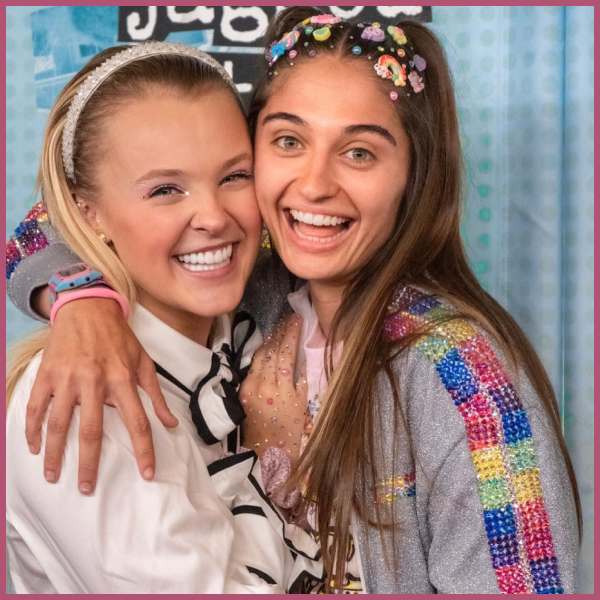 She had posted an Instagram photo dump sharing a "JoJo Be My GF?" sign made by Cyrus. The girlfriends then went on to flex their dating life in YouTube vlogs as well.
"We're girlfriends now. I'm so happy you said yes. I knew you weren't gonna say no, I was just nervous."
Blown by the love showered by Cyrus, Siwa replied,
"I'd be insane if I said no, you're the best girlfriend in the world."
Also, Read Jojo Siwa and Her New Girlfriend Avery Cyrus Make Their Red Carpet Debut!
JoJo Siwa's One Month Anniversary Picnic with Avery Cyrus
Jojo Siwa and her ex-girlfriend Avery Cyrus celebrated their one-month anniversary with a surprise romantic beach picnic.
Cyrus was head over the heels that time after she had an extravagant picnic by the beachside, Siwa posted the moments with the caption, 
"Celebrating our 1 month in the most special way??."
Jojo who had found love in Avery just two months after splitting from Kylie cuddled up on fluffy blankets during the picnic. The two were smooching under the bright sun in a decorated setup with lots of metallic streamers and white, confetti-filled balloons.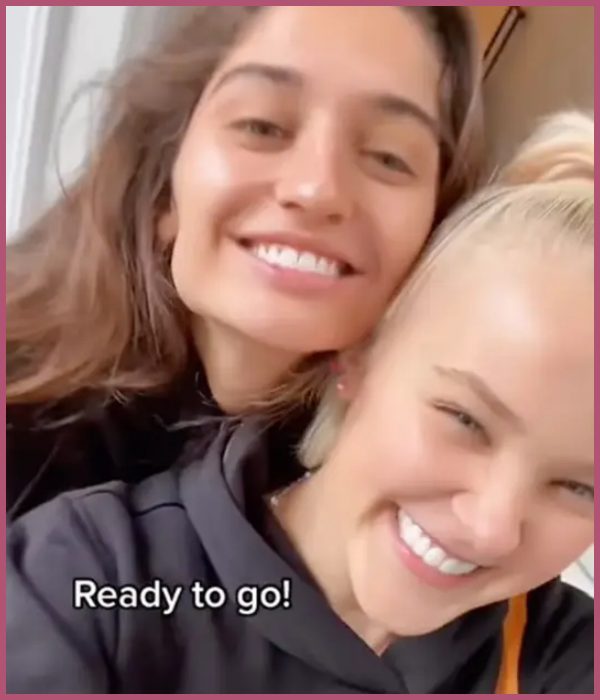 Also, Read This is How Jojo and Avery Cyrus Celebrated Their One-Month Anniversary!
Into the dating history of JoJo Siwa
Former lovers JoJo Siwa and Kylie Prew started dating on January 8, 2021, while they made things Instagram official on their sweetest one-month anniversary on Instagram. 
The couple had an on-and-off affair for a year, they broke up in between only to rekindle their romance again in May 2022. Following a brief split, Siwa was rumored to be dating an American child artist, MattyB. She also had a romantic encounter with Mark Bontempo.
JoJo after officially ending things with Kylie Prew on July 2022 found another girlfriend. She was having a good time with her TikTok creator beau when she realized they just were better as friends. Avery Cyrus had also broken up with Sopha Mosca just months before JoJo.
Also, Read Has Meghann Fahy found a new partner? Rumored to be dating one of her hot 'White Lotus' co-stars