This is How Jojo Siwa and Avery Cyrus Celebrated Their One-Month Anniversary!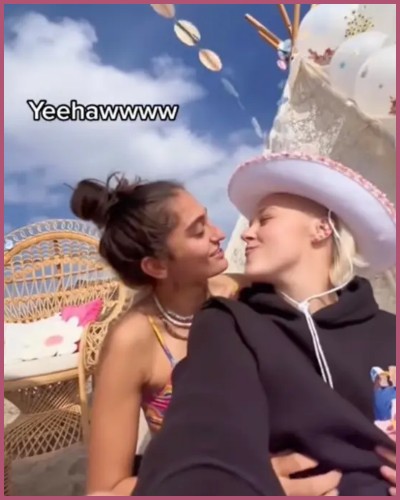 Jojo Siwa and her new girlfriend Avery Cyrus celebrated their one-month anniversary with a romantic picnic.
Siwa surprised Cyrus with an elegant beach picnic after telling her it was a normal picnic.
The stars took to  Instagram to each other on their happy day.
---
Jojo Siwa surprised her girlfriend Avery Cyrus with a romantic picnic date on their monthiversary
Jojo Siwa is happily in love with her new girlfriend Avery Cyrus.
The dancing star surprised Cyrus with a romantic beach picnic date to celebrate their one month of togetherness.
The Dance Moms alum, 19, initially told her 22-year-old girlfriend that they were going on a normal beach picnic which Cyrus believed. It was until she got to the beach to see the extravagant setup.
Siwa documented the occasion and posted the video online and captioned it:
"Celebrating our 1 month in the most special way🫶🏼,"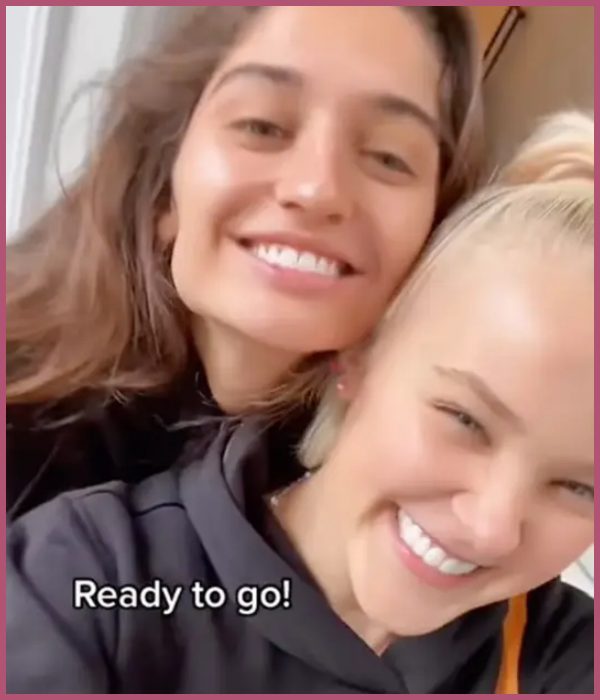 "Happy 1 month to the happiest girl who makes me more happy than ever:)"
The former Nickelodeon star planned the day the advance and recorded various clips throughout the day. She started the video with the pair packing up their things and driving to the beach.
At the start of their video, Jojo wrote:
"She thinks we're going on a normal beach date…,"

"But when we got there…,"

"A full picnic surprise was waiting!!!:)"
Also, Read Jojo Siwa and Her New Girlfriend Avery Cyrus Make Their Red Carpet Debut!
Jojo found Avery just two months after splitting from Kylie
The footage then shows Cyrus happily creating the surprising picnic which included a white lace teepee and pastels, tassel-trimmed parasols forming a makeshift cabana.
The loved-up couple cuddled on fluffy blankets and pillows, with lots of metallic streamers and white, confetti-filled balloons.
The couple also shared a smooch as they enjoyed the bright, beautiful day.
The dancer and the TikTok star made their relationship official on September 14. And the very next day, they made their red carpet debut as a couple.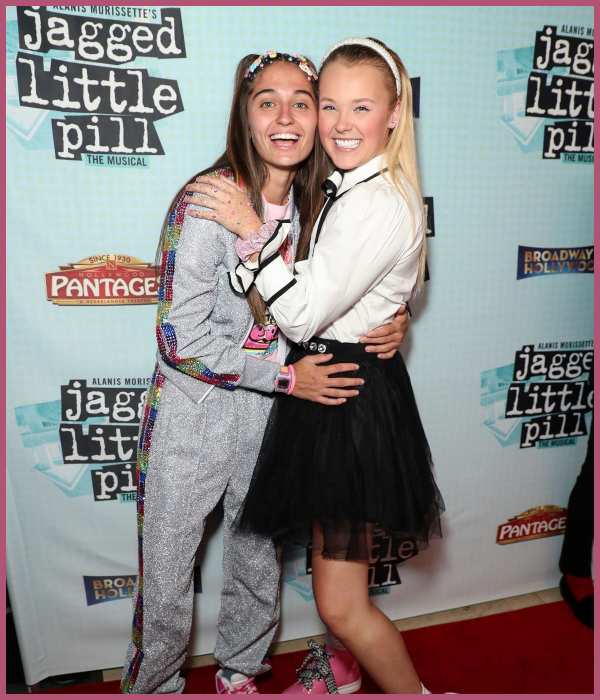 That same day, they went Instagram official with their romance. Siwa  captioned the TikTok  upload: "Happiest girl,"
Siwa, previously famously dated Kylie Prew on and off for nearly 2 years but finally called it quits in August 2022.
After her public breakup, Siwa wrote:
"I don't like drama, and it makes me really, really anxious, and so I don't want to talk about it for a while, but, um, someone asked me just now if I was single [and] I am,"

"I've been single for almost two months, and it's OK. It's not deep, I promise. Everything's fine. Not everything has to be messy and gross because it's not, and I just want to clear the air."
After they broke up for the  second time, Siwa was quite reluctant to speak about it but Prew spoke candidly about it saying that she and her ex were both ''safe, happy and healthy."
Also, Read All about the breakup rumor of JoJo Siwa and her girlfriend Kylie Prew!