JoJo Siwa Celebrates 19 with Girlfriend Kylie Prew's Sweet message!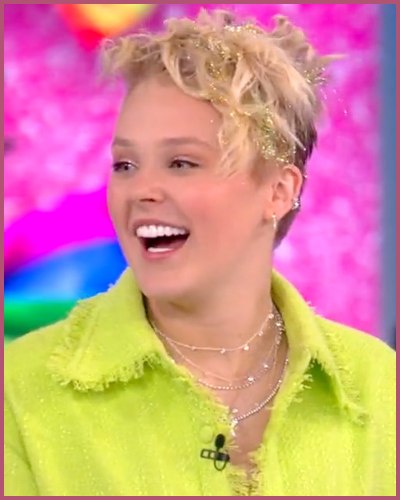 Jojo Siwa celebrated her 19th birthday on May 19.
She received a special birthday message from her girlfriend Kylie Prew.
The American dancer's real name is Joelle Joanie Siwa.
---
It's a special birthday for JoJo Siwa
Jojo Siwa is officially 19. Once a child actor who stole millions of hearts with her dancing skills and charisma is now a full-grown teenager.
Her birthday was even more special as she received a beautiful message from her on-off girlfriend Kylie Prew.
The couple who parted ways in November officially got back earlier this month.
On the occasion of her beloved girlfriend's birthday, Kylie Prew took to her Instagram to share a picture of the two lovers kissing.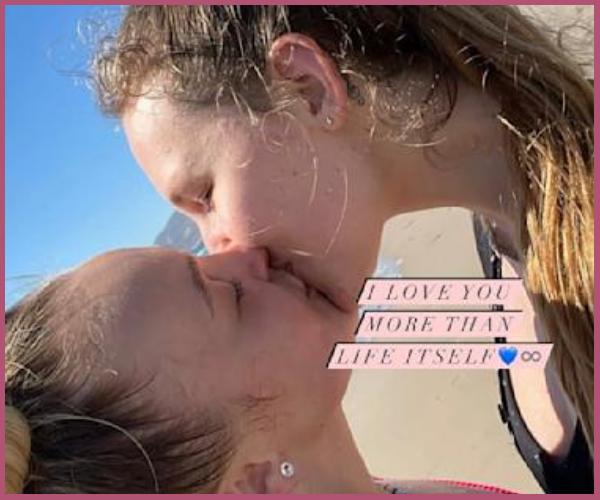 She captioned it:
"Happy birthday to my favorite human,"

"I love you more than life itself."

"19 never looked so good."
Siwa reposted the photo and wrote:
The dancing star who came out as a lesbian received much love and support from her fans. Talking about her gender, she said:
"Technically I would say that I am pansexual that's how I have always been my whole life is just like, my human is my human."
Jojo Siwa and Kylie Prew- on and off relationship
Kylie and Jojo announced their relationship in 2021 when the latter said that they took their friendship to a next level.
Also, Read Lesbian Couples JoJo Siwa and Kylie Prew Are Back Together!
She quoted:
"I've been the happiest I have ever been. She seriously is the most loving, supportive, happiest, protective, and just the most beautiful perfect person in the world."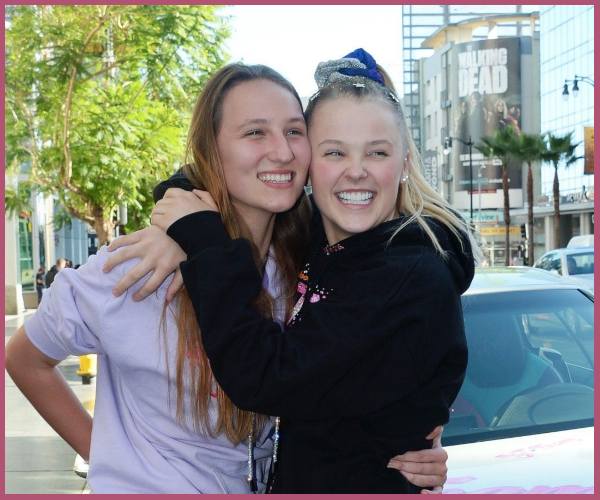 In October 2021, the couple broke up only to get back together a few months later.
To confirm their reunion, Siwa posted a picture of the couple and captioned it:
"If you love something let it go, if it comes back….🤍♾."
Coming out as LGBTQ
Jojo started this year by posting a video on TikTok of herself dancing to Lady Gaga's born this way which is a national LGBTQ+ anthem for the youth.
She proved her sexuality when she wore a tee with Best. Gay. Cousin. Ever written on it.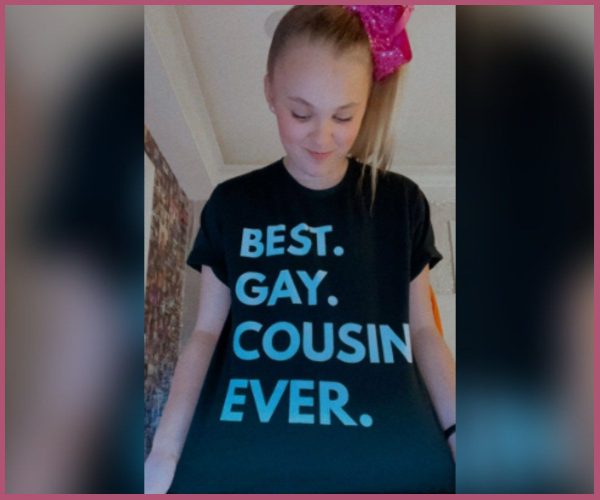 Also, she did not forget to thank her fans for showering her with all the love and support. She said:
 "Right now, what matters is that you guys know that no matter who you love, that it's OK, that it's awesome and that the world is there for you. There's so many people that are there for you."
Also, Read Who is Kylie Prew? Her Relationship With JoJo Siwa