Jojo Siwa denies dating rumors! She claims that she is single!
Two months back, a rumor started about the love life of dancer Jojo Siwa. Reports emerged that she is probably dating family friend Elliott Brown. But now, Jojo has confirmed that she has no lover and is single.
JoJo Siwa denies dating anyone
YouTuber Jojo Siwa has denied having a boyfriend. She has revealed that she is single. On TikTok, Jojo managed to garner 20 million fans. Therefore to celebrate this important milestone, Jojo Siwa uploaded a video in which she answered some fan questions.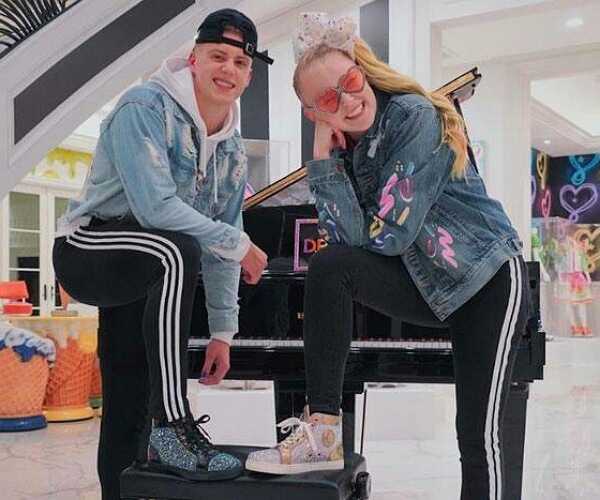 She was asked whether she misses the time she had spent on Dance Moms program. To this, Jojo answered in the affirmative. Her fans wanted to know whether her dress and look is different off the camera. And Jojo replied no. She is the same dressed off or on camera.
Additionally, Jojo has always a high pony tail of her hair. Her fans wondered whether it hurts to put the hair so high. And Jojo's reply to this question was 'Sometimes'. And then, a fan asked her whether she had a lover. To this, Jojo answered:
"I do not."
Rumors of Jojo dating Elliott Brown
Since the past two months, there have been rumors afloat that Jojo is dating football player Elliott Brown who is also their family friend. In February this year, Elliott had come  to visit Jojo and her family in Los Angeles. This started the rumors.
And to add fuel to it, when Jojo was queried about their relationship, she tried to evade the question. Additionally, she said that she thought that she and Elliott look cute together. And that their families, also think the same. This was enough to help the rumors to continue.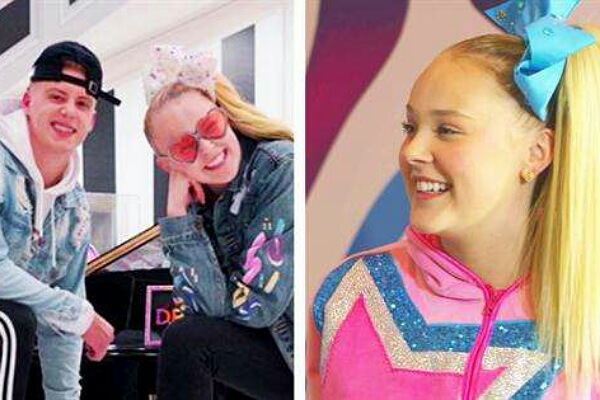 But now Jojo has put a full stop to these rumors. It appears that actually nothing was going on between the two of them. The rumor was untrue. But people still feel that they are more than friends.
About Jojo Siwa and Elliott Brown
JoJo is not in regular school. But she is homeschooled. She first appeared on the reality TV show Dance Moms with her mother Jessalynn Siwa. She is a fast-talker and is now an Internet sensation. And she uploads videos on YouTube and TikTok. Most of them go viral. Her signature look is the high ponytail with a huge bow on it.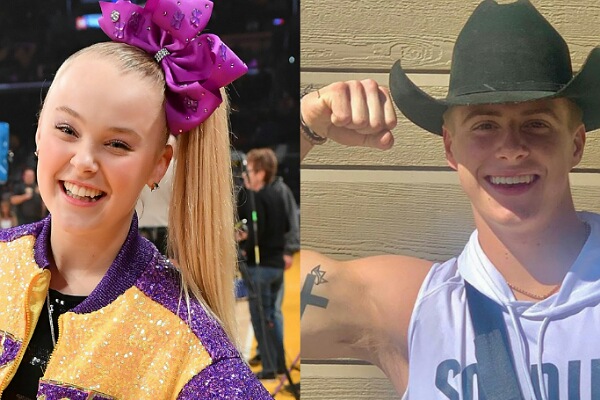 Both Elliott and Jojo are from the same hometown of Omaha in Nebraska. But Elliott is in regular school. He studies at Elkhorn South High School. This is situated in Omaha in Nebraska and Elliott represents his school in football. He is on the school football team. And next year, he will get admitted to the University of Nebraska and play on the college team as well.
Short bio on Jojo Siwa
JoJo Siwa is an American child dancer and social media star. She is best known as one of the top five finalists on the second season of the Lifetime series Abby's Ultimate Dance Competition. She is also popular for being the youngest dancer to make it to the season two finale. More info… 
Source: Seventeen