Who is JoJo Siwa's new girlfriend? Everything to know about JoJo's rumored girfriend, Katie Mills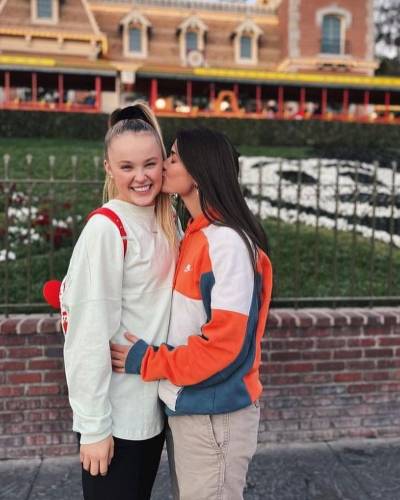 Katie Mills is a social media personality
JoJo and Katie were spotted together in a Lakers basketball game on December 21, 2021
She is a supporter of former president Donald Trump
---
Dancing with The Stars runner-up, JoJo is currently rumored to dating a girl named Katie Mills. Katie is a social media influencer who has over 214.9k followers on her Tiktok account.
She often posts lip-syncing videos to popular audios and dance videos on her Tiktok account.
Similarly, she is active on Instagram under the username @katie_mills33 where she has garnered over 17.7k followers. On her Instagram, she wrote on her bio as snow soccer.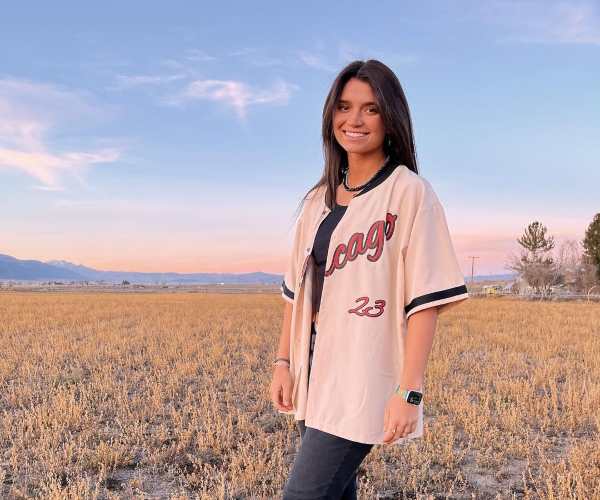 Also read JoJo Siwa self-discovery on her sexuality! "it's OK to be a little different…"
What is the age of Katie Mills?
Katie was born on the 7th of October 2002. As per her Instagram account, she is currently attending Snow College in Ephraim, Utah where she plays on the soccer team.
She was part of the Church of Jesus Christ of Latter-day Saints. At the age of 11, she found out that she was gay.
JoJo's and Katie relationship
On December 21, 2021, JoJo and Katie were spotted together in a Lakers game. JoJo wore a Purple Lakers jersey and an oversized black jacket with white jeans, as well as some team socks and black converse sneakers.
On the other hand, Katie was in a black Lakers shirt with a purple undershirt and Nike sneakers. JoJo even posted Instagram stories filming the empty arena as they arrived.
She said,
 "We're the first people here for sure. Nailed it."
They also did a Tiktok dance together to the song "Get Into It" by Doja Cat, posted on JoJo's TikTok account with a caption, "My favorite TikTok dance of all time".
However, the pair hasn't yet confirmed their relationship in the media but they have been appearing on each other's Tiktok account frequently in the past week.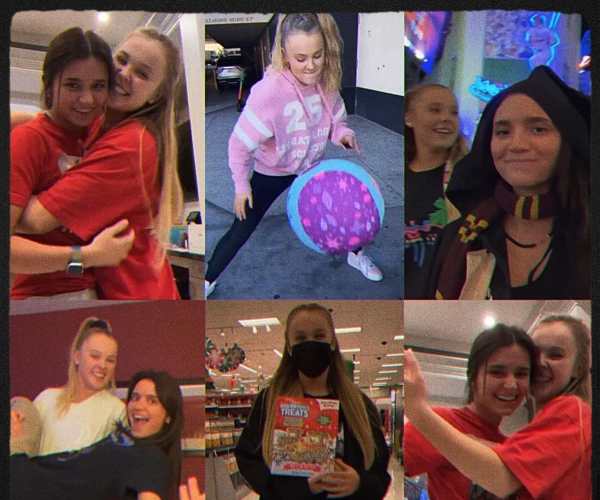 Also read All about the breakup rumor of JoJo Siwa and girlfriend Kylie Prew!
Katie Mills is a supporter of rabidly anti-LGBTQ Republican former President Donald Trump
Some of the fans discovered Mills was at one point in time a supporter of Trump. On September 29, 2020, she retweeted posts, "Lord help us if Biden gets elected".
In November 2020, she retweeted the post, "I'm sorry @realDonaldTrump we let you down". Similarly, she apparently retweeted another post that claimed Trump won in 2016 "because he is not a politician", and called him "a fighter for the American people".
Siwa's fans were speculating her for using JoJo for her fame. She has been criticized for liking a post in 2018 that questioned whether transgender women are "actually" women.
Later on, she addressed and apologized for the social media posts and spoke out about likes posted on Twitter.
JoJo's previous lovelife
JoJo was previously dating a Florida teen Kylie. They first met on a cruise. On February 8, 2021, the pair officially announced their relationship via IG. In the post, they shared their one-month anniversary.
After nine months of a relationship, the pair parted ways. On November 2, 2021, JoJo's confirmed their breakup on an episode of the This Is Paris Podcast.
Similarly, JoJo was hooked up with Tiktok star Mark Bontempo from August to November 2020.
Short bio on JoJo Siwa
JoJo is an American child dancer and social media star. She is best known as one of the top five finalists on the season of the Lifetime series Abby's Ultimate Dance Competition. See more…