The Joker Becomes Pregnant, Birthed A Baby Boy in New DC Comic!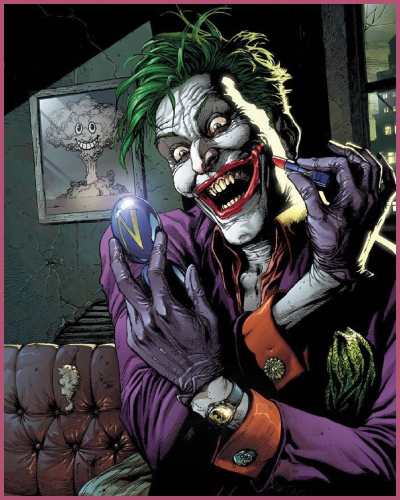 The Joker became pregnant and gave birth to a son in a new DC Comic.
The iconic character is one of the most famous comic book antagonists of all time.
Many fans have been outraged by the new storyline.
---
How did the Joker become pregnant and give birth?
The Joker's most peculiar development to date may be the next chapter in his sinister tale arc: He gets pregnant. Batman's arch-enemy really bears and gives birth to a child in the most recent issue of the DC Comics book "The Joker: The Man Who Stopped Laughing."
The Joker being a transgender man going through a conventional pregnancy may entice readers to believe that this is part of DC's attempt to portray a woke, LGBTQ-inclusive story, but it's not quite that simple.
The "Clown Prince of Crime" in this book by Matthew Rosenberg and Carmine Di Giandomenico falls pregnant due to an unnatural curse and literally gives birth in a vomit-inducing manner.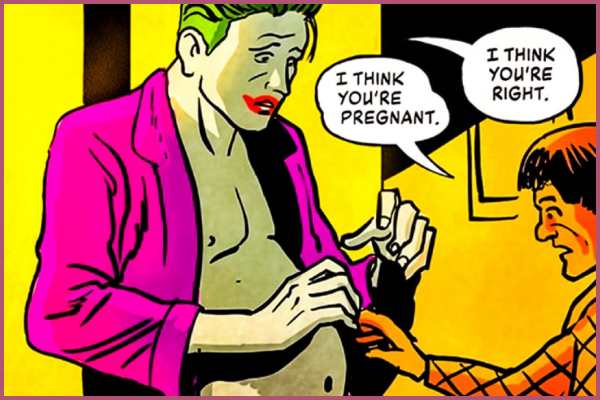 In the foreground of the most recent issue was information on Joker's desire to find an heir in a more conventional manner by pursuing Zatanna, a super-heroine, into starting a family with him. Although his attempts are knocked down, Joker is given an unexpectedly unsettling turn of events.
Zatanna is a magic user in the DC world who can cast spells by speaking backward. She casts a spell on him to make sure that "no one else will ever have [the Joker's] baby".
The hex does not, however, have the desired effect, as is common with many magic spells in fiction. The spell causes the villain himself to become pregnant and have his own child, as opposed to the expected result of making Joker female-repellant.
The way this occurs in the issue might be one of the most bizarre DC Comics events in recent memory. Joker gives birth by vomiting a kind of brown ooze that, when it leaves his body, takes the shape of a little kid who resembles Joker exactly.
The image in the comic shows Joker and his 'child' glancing at one another. The Jokers can be seen thinking the same thing at the same time: "He's so handsome."
Also read: Kevin Conroy, The Man Who Voiced Batman for 33 Years, Died at 66!
The fans are not happy with the new storyline of the Joker
Robby Starbuck, a former GOP congressional candidate tweeted:
"In the new Joker comic, he gets pregnant and gives birth. Yep, the Joker is trans now. At least the character is the joker because a pregnant woman thinking they're a pregnant man is the definition of a joker. Who else is sick of this lunacy?"
Ethan Van Sciver, a comic book commentator criticized the writing:
"DC Comics is getting weirder and weirder, allowing more perverts and fetishists to make grotesque filth out of their classic characters. Fellows, BATMAN is your last sellable comics franchise."
Conservative influencer Nick Adams also weighed in saying:
 "The latest issue of 'The Joker: The Man Who Stopped Laughing' comic book features a scene where The Joker—a MAN—becomes pregnant. That's NOT how it works! I am calling for a Complete & Total BOYCOTT of The Joker until further notice. What's next, a fully-electric Batmobile?!"
You may also like to read: Dive In To Know The Actors Who Have Played The Iconic Caped Crusader Of Gotham City, the Batman, Throughout The History In TVs And Movies