Is Jon Hamm dating Dakota Johnson? Find the truth about this relationship here! Know about this 'Mad Men' star's vitilgo skin problem, the reason for it and his opinion!
One week back, American actor Jon Hamm, 46 was spotted with Dakota Johnson, 28 at a New York Hotel having wine together. The source had said:
"They seemed to really be enjoying each other's company,"
They were said to be at the place together for a total of about two hours. Jon Hamm had separated from his long-term girlfriend Jennifer Westfeldt in 2015. He was in between said to be in a relationship with comedian Jenny Slate. Dakota Johnson, on the other hand, had split from her boyfriend of two years Matthew Hitt in 2016.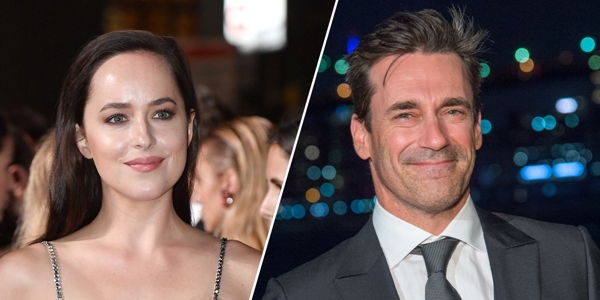 Seeing these two together, the rumor mill had started running and people were really happy for the couple. They had also nicknamed them as Jakota.
But GossipCop came out with the fact that the couple was not dating! But the Twitter was abuzz with the news and the fans had freaked out on it!
Later just a day back Dakota Johnson was seen having an intimate dinner with singer Chris Martin, 40. They were at the Sushi restaurant in LA. They were cozy, laughing and affectionate. Chris Martin has split from his wife of 10 years Gwyneth Paltrow in March 2014. The couple shares two children; Apple, 13 and Moses, 11. Chris was in between linked with British actress Annabelle Wallis, 33 whom he was said to be dating since August 2015. Well, there is something cooking in there, but we will have to wait till the dish is made!
Jon Hamm's vitiligo
Since Jon Hamm started shooting for the show 'Mad Men', he started suffering from a skin condition called as Vitiligo. Talking about it, Jon Hamm had once said Rolling Stone:
"I have vitiligo. It's stress-oriented. It comes and goes and waxes and wanes. This did not exist before the show."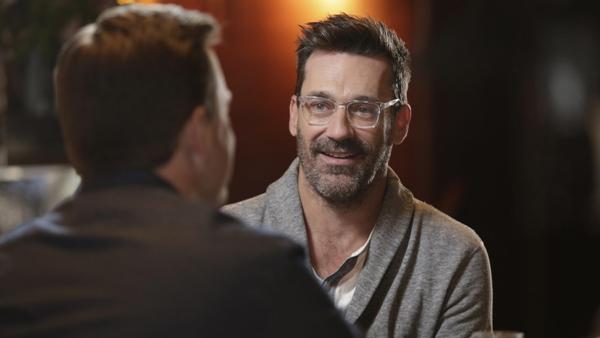 The disease has affected Jon Hamm on his hands only. He admitted that filming for the show has been really stressful for him and this has given him a nasty form of Vitiligo. His skin on the hands has been discolored and become pale in patches. He attributes it to the long hours he had to spend fretting about his character of Don Draper on the show. He added:
"You do have to be mentally acute for a significant period of time, and that becomes pretty draining,"
What is vitiligo?
Normally the pigmentation of the skin is more or less uniform throughout the body. But when for some unknown reason this pigmentation is lost at places in patches, it is called as Vitiligo. These areas of depigmentation have clear-cut well-defined margins. The cause of the disease is not known. It is thought to have a genetic link. It also has an autoimmune element to it. Certain environmental insults may also cause it.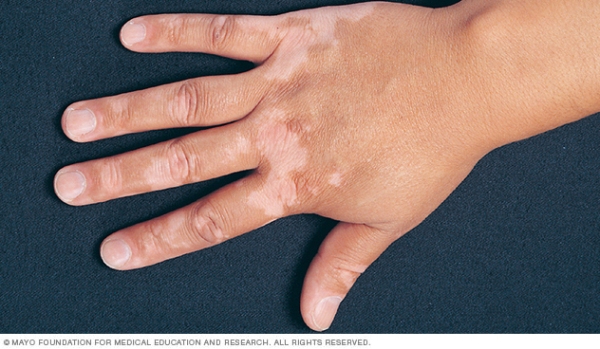 These include petroleum products, certain chemicals and the like. The melanin is lost in the place affected by the disease. Due to the stigma associated with the condition, it leads to depression and stress in the patient. Besides, it has also been said that vitiligo is also stress-induced. This was supposedly the case in Jon Hamm.
There is no cure for the disease. Sunscreens and coverup makeup aids are recommended. Steroid creams and phototherapy has been said to offer some help. Psychological support and counseling are recommended for those affected.