Jonathan Van Ness and his dressing style-unique, fierce and bold!
Jonathan Van Ness is a grooming expert and a hairdresser. He is bold and fierce and not afraid to wear what he feels right on the red carpet. Jonathan has his share of trolling over it but most of the people like his unique dressing style. He has taken dressing in males to a new and unknown height. Let us understand all about it here.
Jonathan Van Ness-the unique dressing sense
His dressing style is different and bold. People call it shamazing (beyond amazing). It is of bright colors and in mixed prints. He also wears sky-high heels to match with it. Many, in fact, love him for it. But he is confident and not shy when he dons those unique dresses-be it on the red carpet, on the road, on a talk show, or with friends just chilling and hanging out.
Let us take a sneak peek into his one-of-kind outfits!
On the road
He has been seen in stripped button-down shirt with distressed jeans and booties.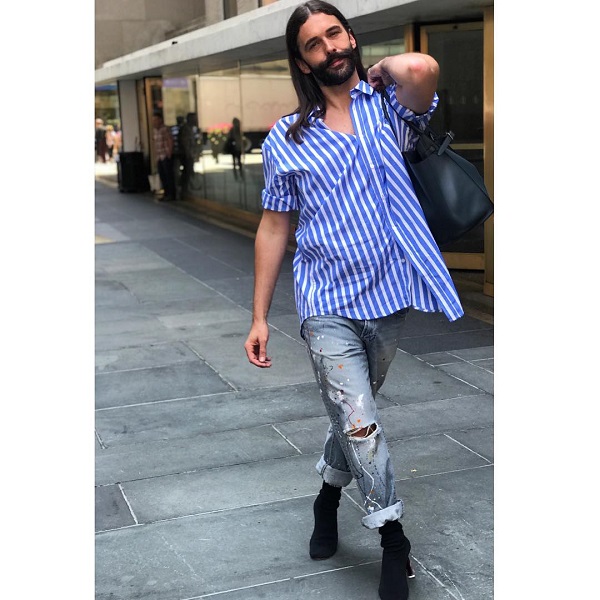 For this, he got comments like:
"Love your strut, love your classy grunge, and love the twinkle in your eyes, girl."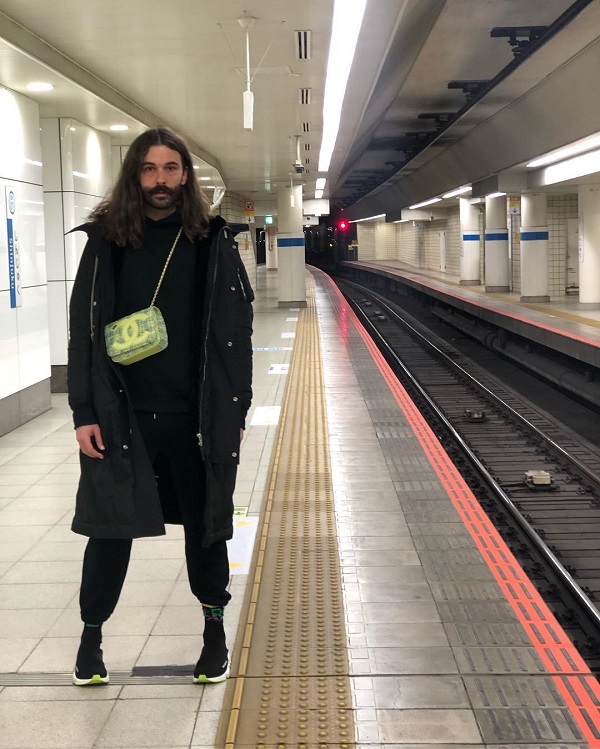 He was seen at a platform in a monochromatic outfit with a neon purse. There were many who liked his this look.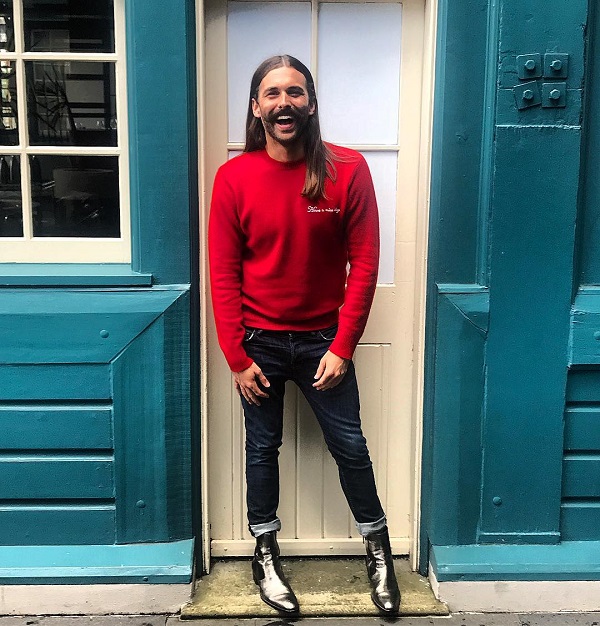 In Sydney, he was sighted in metallic boots with a graphic red sweater and tight jeans.
In a relaxing mood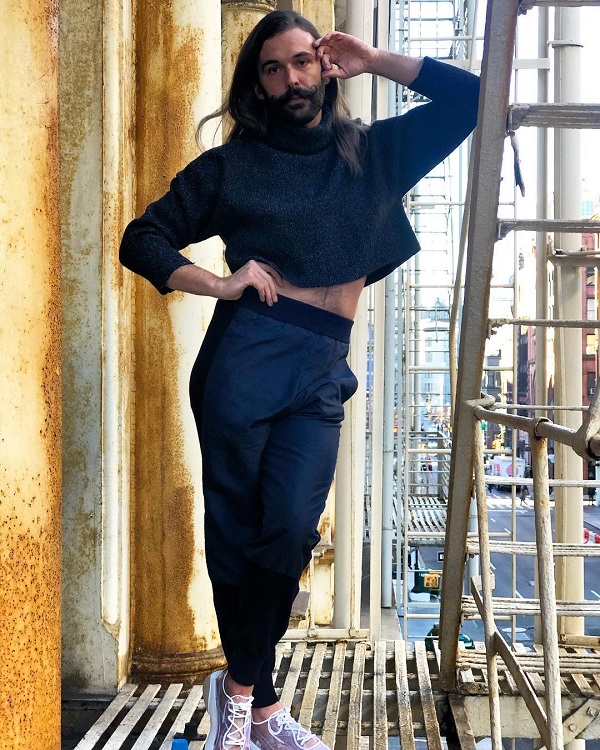 At home, he as once photographed in his cropped sweater with joggers and sneakers. Also, he was in a white T-shirt with cut-off shorts when he was in New York on a stroll.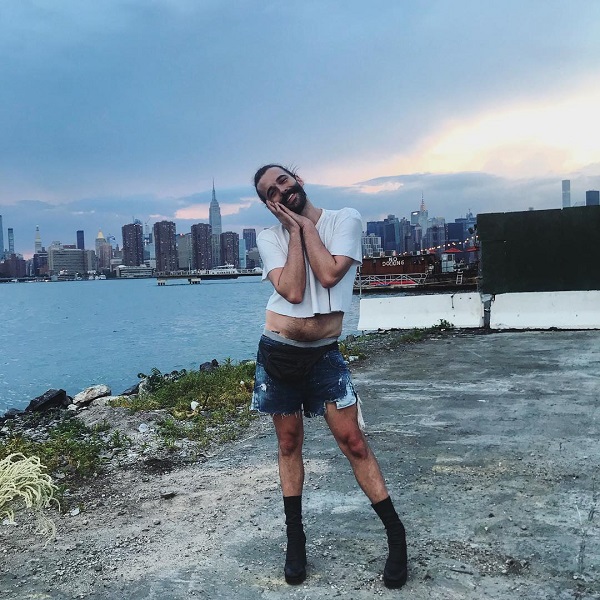 He once had a cup of coffee in his hand and wore the usual clothes with brightly-colored sneakers.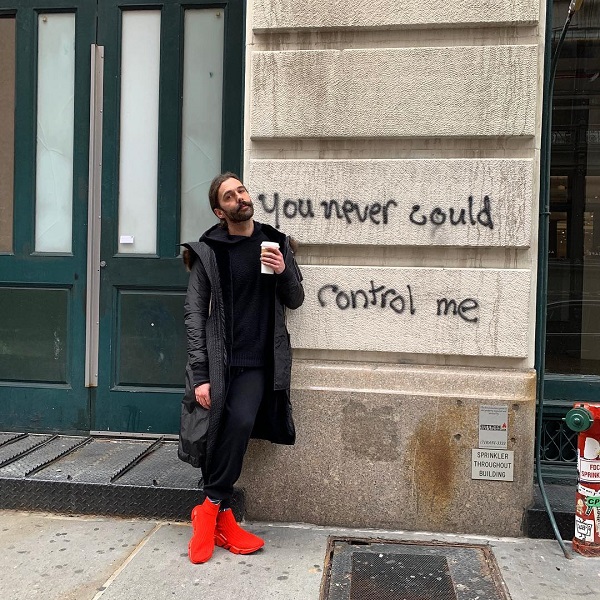 He had also once wore a fancy green-colored sleeved shirt dress with no trousers and only sock boots.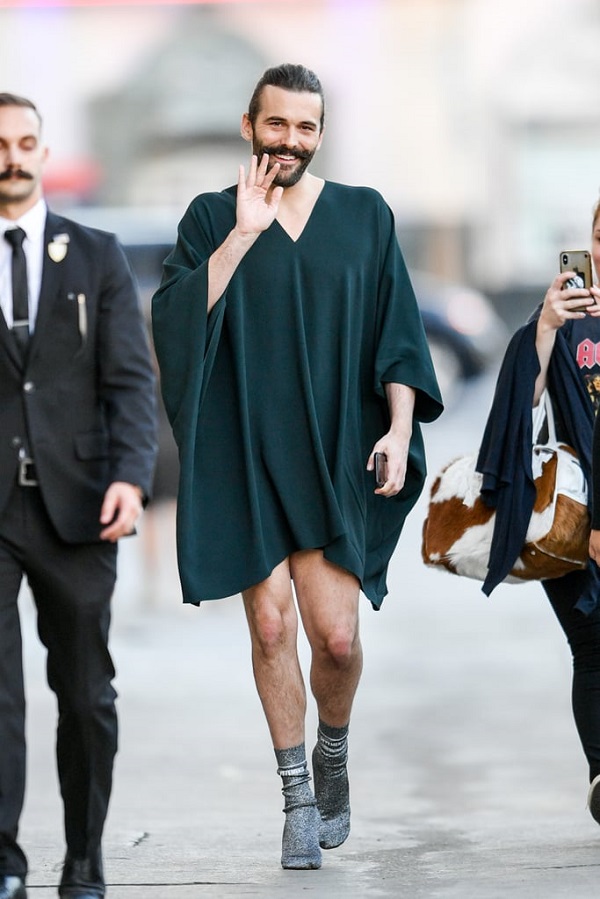 The hairdresser has appeared in black shirt with multi-colored patchwork skirt.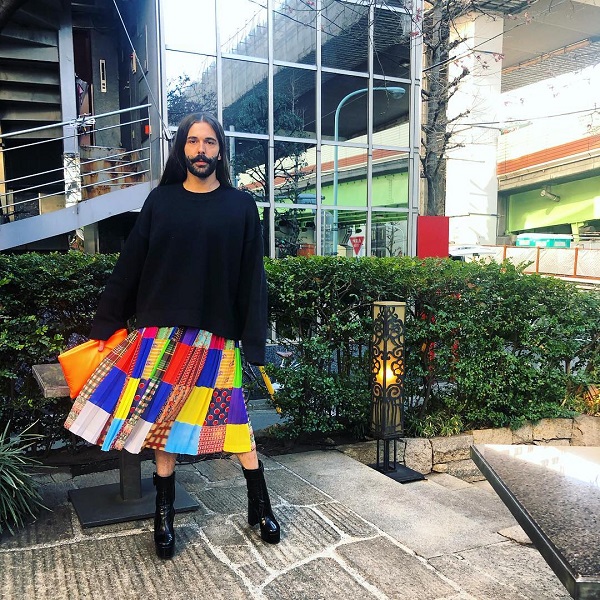 He has also worn graphic coats, little black dress, or oversized stripped sweaters.
On the red carpet or shows
Jonathan continues with his unique dress style even at shows and on red carpets. He once had worn an overall with PVC booties.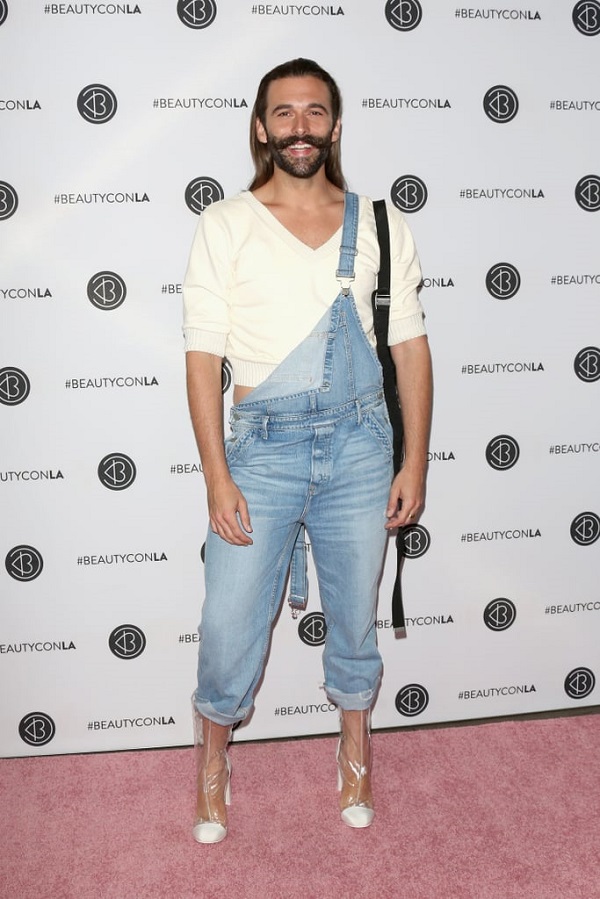 For a meet, he was once seen in a white simple dress with an eye-catching handbag.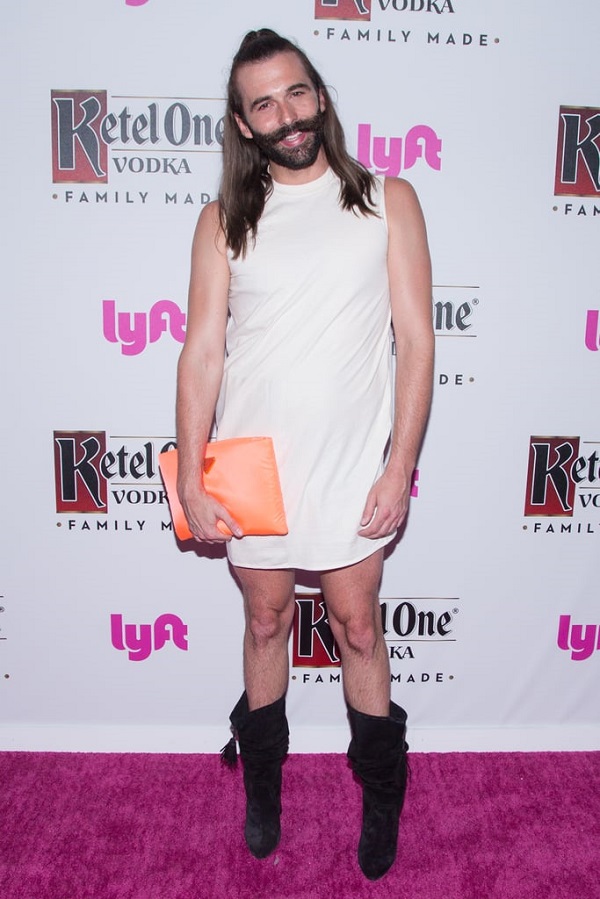 He had worn a casual business suit but gave it a sexy and fanciful touch. His other dress in a show was a transparent top with beaded skirt.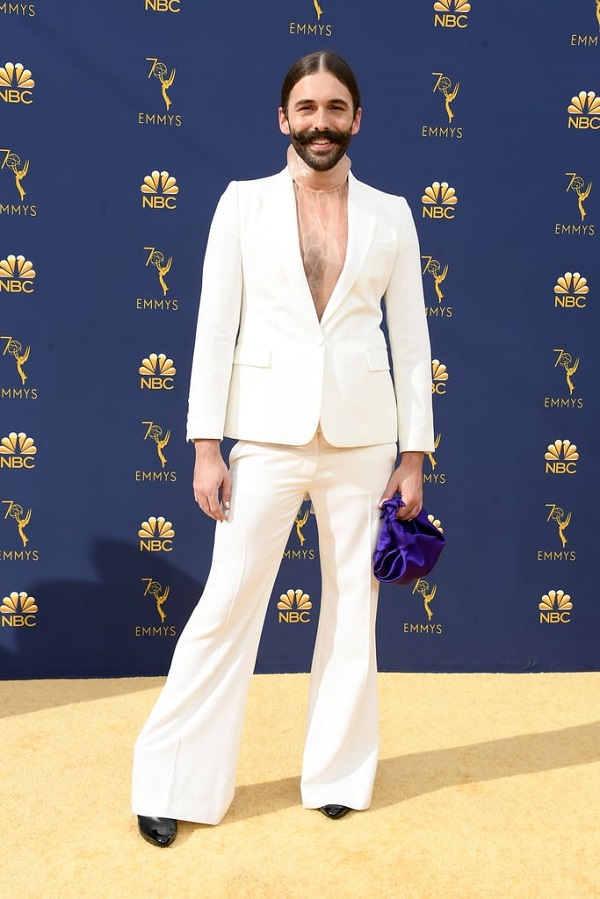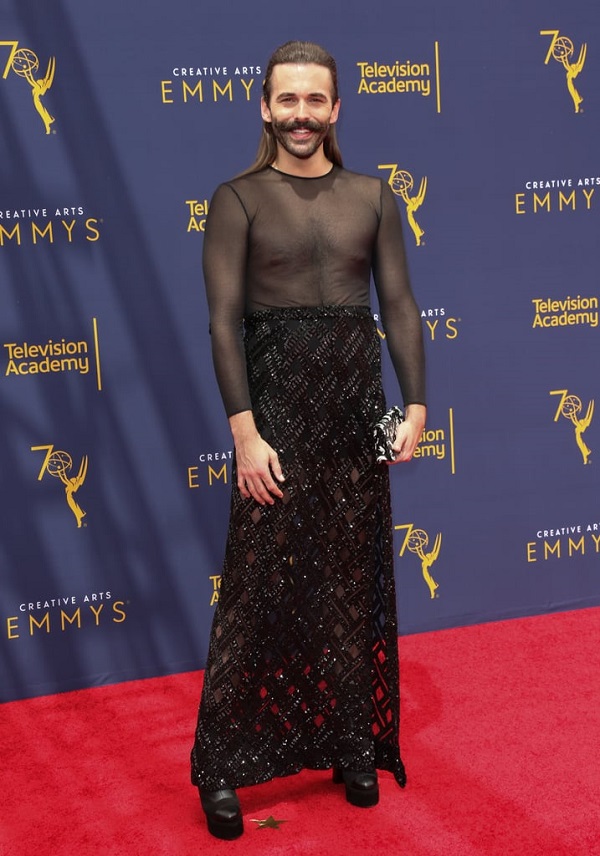 The star Jonathan has recently come out with his memoir. In this book, he had revealed that he is HIV-positive now for the past 7 years. He also was sexually abused when a child and has done drugs and sold sex for money.
Source: Pop Sugar