Engaged! Jordan Harvey announced his engagement to girlfriend Madison Fendley after two years of dating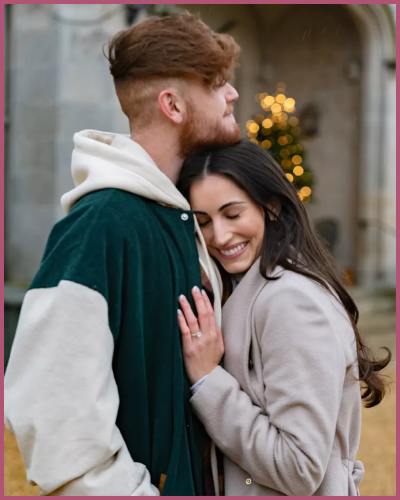 Jordan Harvey proposed to his girlfriend Madison Fendley after two years of dating
The romantic proposal took place on Sunday at Dundas Castle in his native Scotland
Jordan and Madison fell in love at first sight
---
Country Singer Jordan Harvey popped the question to his girlfriend Madison Fendley on Sunday in a lovely castle scenario.
The romantic proposal took place at Dundas Castle in his native Scotland. Harvey, a former member of the country music group King Calaway, became well-known for his song "Alabama Girl."
Madison, on the other hand, is a professional dancer and choreographer. The couple has been seeing each other for approximately two years.
Jordan Harvey and Madison Fendley are committed to each other
Recently, the 30-year-old Country musician gushed to PEOPLE about his engagement,
"Life has changed significantly for the better. I couldn't imagine doing life without Madison and every day she makes me a better person. I'm excited for the next chapter of life together!"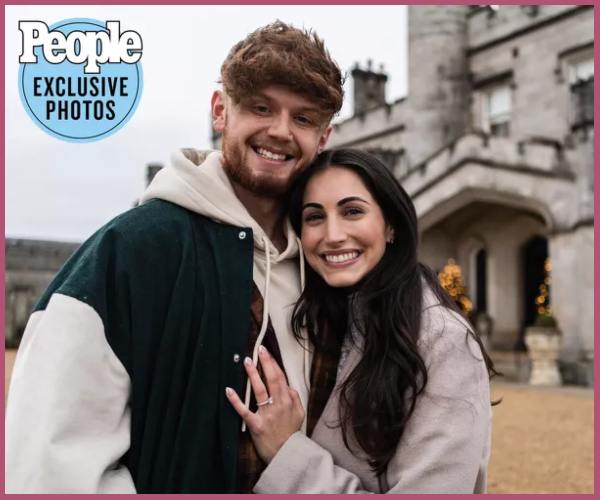 Harvey acknowledges that he was nervous before proposing to Fendley and that he wanted to make sure every detail was perfect.
He said,
"I was definitely nervous before because I wanted to make sure that the proposal was perfect for Madison,"
Also read BB 24 finalist Matt Turner proposed to GF Megan Belmonte months after show goes off-air
"I made sure that I planned everything out down to the finest details and I am so glad that I did because this is a moment that neither of us will ever forget!"
The singer told PEOPLE that everything went as planned, which he quips is "rare" for him. The castle dog George almost ruined his plan, he said, and there was a chance of a storm during the proposal.
"The only other concern was the fact that George [the castle dog] was roaming the exact spot I wanted to use for the proposal. But luckily a few treats were thrown his way, and he went on his happy way."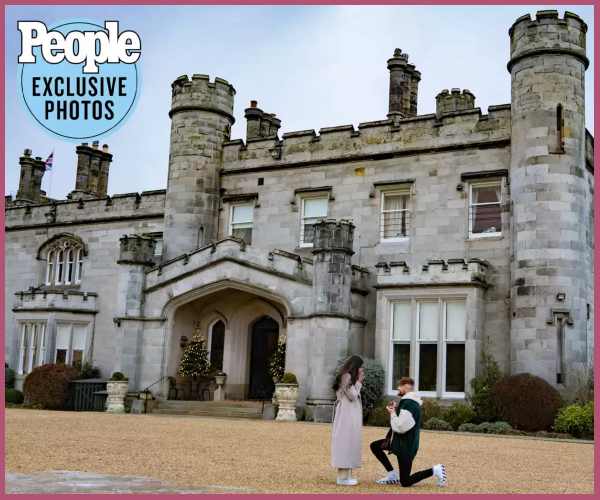 Jordan Harvey and Madison Fendley fell in love at first sight
Harvey told People that he knew Fendley was the one he wanted to marry from the first time they met. He had the ring for nine months and was just waiting for the proper moment to propose.
"I knew from our very first date that I wanted to spend the rest of my life with her. On our one-year anniversary I brought it up and we both agreed we could see us growing old together."
Madison also claims she knew they had something special from their first conversation. She reminisces,
"After the first conversation I had with Jordan, I said, 'That guy is going to be my new best friend. What I didn't know is that on top of that he would become the love of my life. I knew very early on that I wanted to marry him,"

"But wanted to take the time to build a strong foundation before getting engaged."
Also read P.J. Washington Proposed to Alisah Chanel with Gigantic Diamond Engagement Ring
Learn more about Jordan Harvey's proposal setup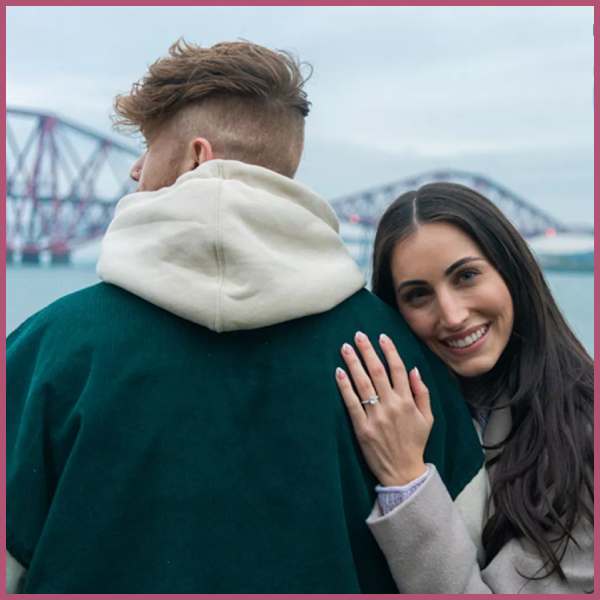 Jordan Harvey even hired a photographer, John Mackie, to capture their beautiful moment. About an hour before Harvey proposed, he and John explored the castle grounds together to find the best angles.
When the photographer arrived to start shooting for the calendar, the singer informed Fendley that they should stay out of his way.
Harvey said,
"As we got closer, I said to (the photographer), 'Sorry mate, do you mind if we walk in front of the camera?'… That's when I took Madison's hand and dropped to one knee,"
The singer claims he blacked out and cannot recall what he said. He told PEOPLE,
"I was at a total loss for words. After I said yes, I felt an immense sense of happiness, peace and gratitude and still haven't stopped smiling."
Also read Calvin Harris Proposed to Vick Hope With an Unbelievably Expensive Engagement Ring!