Jordan Morris late goal helped the United States to capture their sixth Gold Cup title over Jamaica and Michael Bradley won the Golden Ball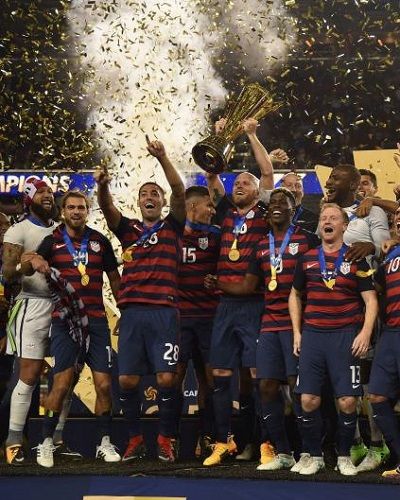 Jordan Morris came as a hero as his goal in the 88th minute destroyed Jamaica to lift the CONCACAF 2017 Gold Cup title.
Now, the United States has collected six Gold Cup titles, one short of Mexico's seven.
---
Jordan Morris, the 24-year-old in his first international tournament said,
"It's just going in my room. But it's very special, obviously. You don't get a ton of opportunities to play for championships in your career and you've got to take advantage of them. For me to be a part of this team, it's so special, something you dream about."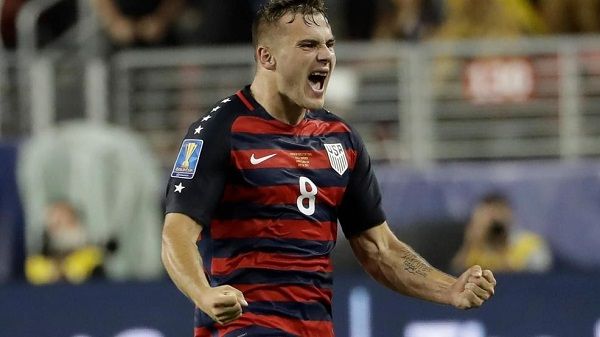 Michael Bradley was awarded the Golden Ball as the best player of the tournament. Michael Bradley, who is also the captain of the United States men's national soccer team appeared just in three matches for the United States, however, his brilliant game and contribution to his team were recognized as the best one.
Journey to the Gold Cup final
Current the United States men's national soccer team coach Bruce Arena came up with some new faces to conquer the trophy. He gave chance to the youngsters as he aimed to be the champions again.
After winning the final Bruce Arena said,
"The Gold Cup is important. If you're in it, you've got to be in it to win it. And we accomplished that."
The United States made a poor start in a 1-1 draw with Panama in the group stage on July 9. After that, they made two consecutive wins over Martinique and Nicaragua on July 13 and July 16 respectively.
They topped the group stage and qualified for Quarter-final to face El Salvador. Bruce's men took an easy win over El Salvador to reach the Semi-final.
Furthermore, the USA has to face Costa Rica in the semis. The result came in the favor of the United States as Jozy Altidore scored, as the USA men's national team managed a 2-0 win over Costa Rica.
As a result, they faced Jamaica in the Gold Cup final.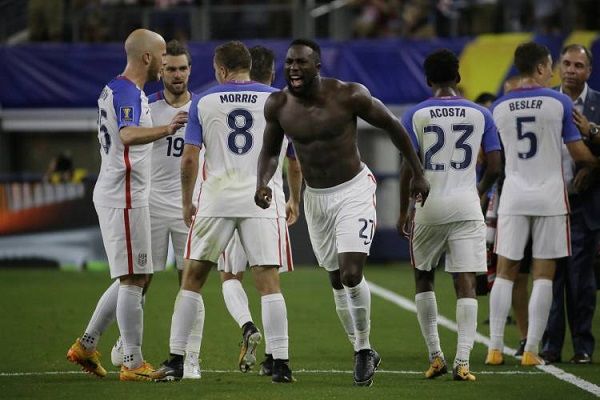 You may like to read Julia Stiles: her pregnancy glow, her hook-up with her fiancé and her life revelations!
Sixth Gold Cup triumph and the United States heroes
Bruce has recorded a 14-match unbeaten streak with the United States with the last win over Jamaica. The United States took the lead after Jozy Altidore smashed a free-kick from 30 yards in the Jamaican's net.
But the Jamaicans leveled after Je-Vaughn Watson scored past Tim Howard just after Jozy Altidore goal. Both sides earned equal opportunities but none of the sides can convert the chances into a goal.
In the 88th minute of the game, Jordan Morris scored and sealed the victory for the United States. Omar Gonzalez also played a vital role for his side as usual.
After the memorable win over Jamaica, Morris said,
"It definitely lingers on quite a bit, and to be honest I've never really had anything like that in my career, where I was kind of at fault for the other team scoring like that. It was tough to get over, especially in such a big game."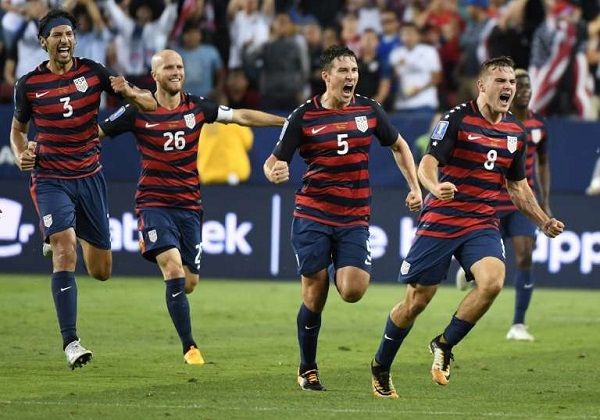 The United States former captain Clint Dempsey is now a three-time champion.
After the victory, he added,
"I would say this is the most special because the older you get, you appreciate it more."
The national team veteran and goalkeeper Tim Howard was seen as very happy with his probably the last Gold Cup trophy.
Talking about the triumph, he said,
"As you get older, you realize these come few and far between," Howard said. "I've been very fortunate to go to quite a number of cup finals. I've not won as many as I would have liked. There's a time when you think they're going to just keep coming. And you realize now that there might not be another one after this."
Further, he added,
"It's hard to tell the young players that, because they're young and they think it's coming again. But for me, I know that this may be my last chance, so it's beautiful, it's sweet and I'll continue to celebrate."
Jozy Altidore, the unsung hero of the whole tournament came as a replacement ahead of the quarterfinals for the side stated after his screaming free kick in the final,
"I'm really happy, because I wanted to come in and win this championship. It means a lot; people from the outside may take it for granted, but we as players don't get a lot of chances to win trophies. To me, this is a massive moment."
Now, the United States looks forward to qualifying for the 2018 FIFA World Cup in Russia.
Also read Molly Ephraim is replaced by Molly McCook on 'Last Man Standing'! Read about her and the big changes here!
Short bio on Jordan Morris
Jordan Morris is a professional soccer player representing the United States. Presently, he plays for Seattle Sounders FC in Major League Soccer as a striker. Before starting his professional career he has played for Eastside FC and Seattle Sounders FC as a youth. More bio…