Jordyn Woods: Is she dating NBA star Karl-Anthony Towns?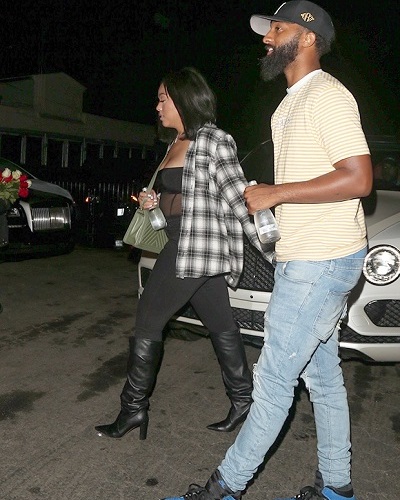 Jordyn Woods had a bad last year when her romantic linkup with Khloe Kardashian's boyfriend Tristan Thompson led to her ousting out of the house of Kylie Jenner.
But has she moved on and found a new love in NBA star Karl-Anthony Towns?
Are the two dating? What exactly is their relationship?
---
Jordyn Woods and her new rumored boyfriend!
Last year, Jordyn Woods made headlines for the wrong reasons. She was allegedly romancing Khloe Kardashian's boyfriend Tristan Thompson.
She admitted to it on Red Table Talk in March 2019. This led to the end of the friendship of Kylie Jenner and Jordyn. The latter was ousted out of the Kardashian-Jenner household.
But it looks like Jordyn Woods has overcome that personal tragedy and moved on. She is probably dating NBA star Karl-Anthony Towns.
But neither of the two has confirmed or denied this budding relationship. They are both silent on this topic. So then what is the truth?
The relationship between Jordyn and Karl-Anthony Towns
It is not clear how Jordyn and Karl-Anthony met. But Hollywood Life outlet has reported that Jordyn and Karl-Anthony have been friends for a very long time now.
Karl-Anthony knows and has met Jordyn's family too. It was first in August 2019 that the two were linked and made headlines.
They were shopping together. At that time, Jordyn had denied any relationship with the NBA player and had said that he is like a brother to her.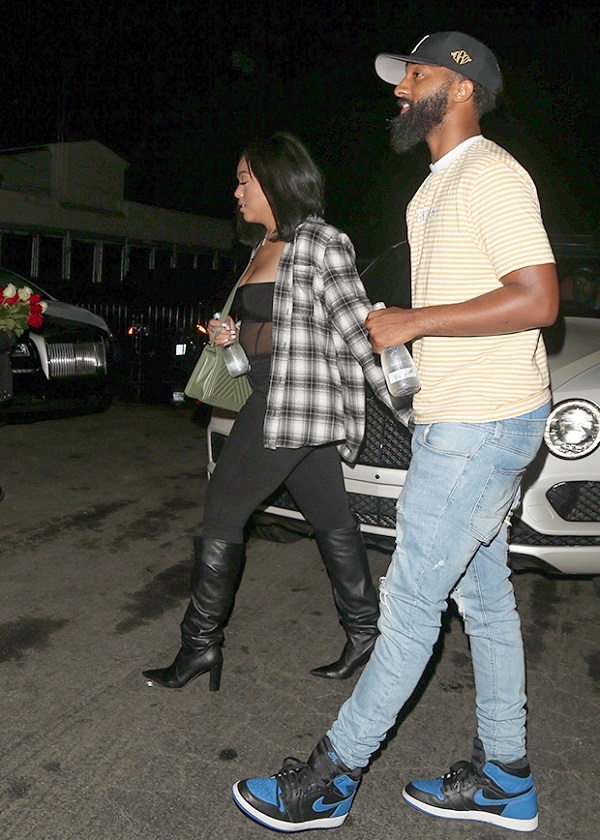 But this was not a one-time outing. They were repeatedly seen in public places together on several occasions. And this has increased now.
They were on a dinner date in July 2020 and also in August 2020. Hence, the rumors of their romantic relationship have surfaced again.
Karl-Anthony also pampers her with roses and gifts. But now neither he nor Jordyn have addressed the latest rumors that are doing the rounds.
But again Hollywood Life has reported that Karl-Anthony has been dependent on Jordyn for emotional support since he lost his mother in April 2020 to a coronavirus infection.
A source said:
"Jordyn and her family know exactly what he's going through so they've been there for him every way they can,"

"She's trying to help him through a tough time as a friend, she's very caring,"
And another insider said of the August 2020 outing:
"Jordyn and Karl seemed very friendly, but they weren't overly flirtatious and it didn't appear to be a romantic date. They looked as though they were having a really nice time. Karl pulled out the chairs for both ladies and he was a total gentleman."
Who is Karl-Anthony Towns?
Karl-Anthony Towns is an NBA player and he was born on 15 November 1995 in Edison, New Jersey. His father is African American father and his mother is a Dominican mother.
His interest in basketball was right from his childhood days and he went on to play for the University of Kentucky.
Karl-Anthony assisted his team to get good scores during the 2014-2015 season. His performance got him a place with the Minnesota Timberwolves in the first pick of the 2015 NBA draft.
At the time, Karl-Anthony said:
"I'm just so blessed to be in this position. It just means the world to me."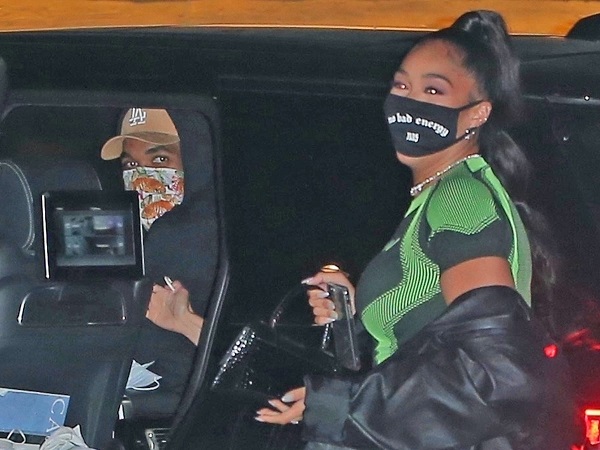 Short Bio on Jordyn Woods
Jordyn Woods is an American social media star and a model. More bio…