It's a Baby Boy! Pregnant Hollyoaks star Jorgie Porter revealed baby Gender with fiance Oliver Piotrowski!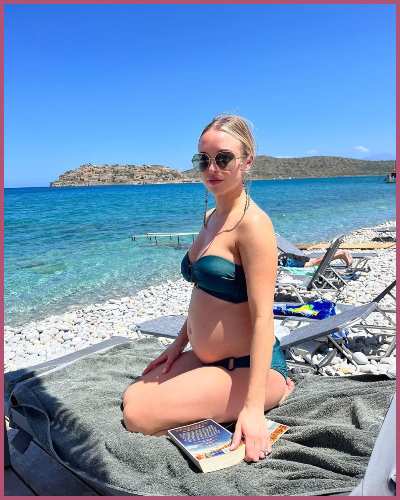 Jorgie Porter is going to be a mother to a baby boy with her fiance Oliver Piotrowski.
The Hollyoaks actress is pregnant again after she lost her quadruplets conceived naturally.
Let's learn about the relationship timeline of Jorgie with her longtime beau Oliver Piotrowski.
---
It's a baby Boy for Pregnant Hollyoaks star Jorgie and fiance Oliver
Pregnant Hollyoaks star Jorgie Porter has revealed what's inside her belly! The American actress is expecting a baby boy due to her beau Piotrowski with the sonogram photo.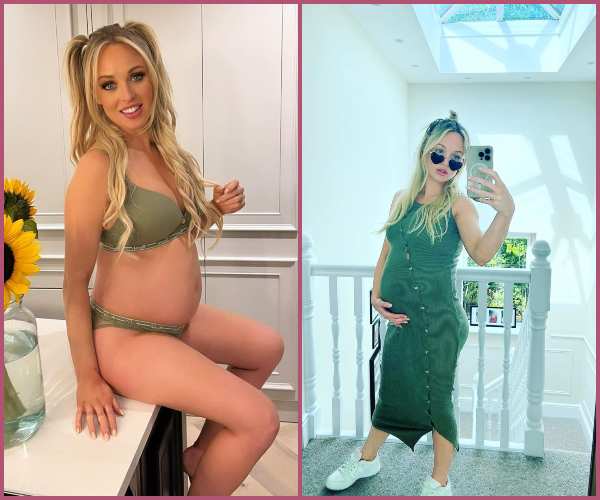 Theresa McQueen from Channel 4 soap, Hollyoaks is due to give birth to a baby boy in December 2022. The 34-year-old actress has revealed the gender of her expected baby with her fiance while being thrilled at the prospect of having a son.
"We're thrilled to reveal that we're expecting a baby boy. Ollie and I didn't mind either way, of course. All we wanted was a baby."
Happiness completely drenched them in June 2022 when the couple couldn't blush over a healthy baby when they unveiled the baby's sonography with their dog. Talking about the health of her future son with her Property developer partner Oliver, 33, the actress added,
"He's certainly very active, and I can feel him doing somersaults and backflips. It's incredible to think what we've created."
Also, Read Jennifer Lawrence Revealed She had Two Miscarriages Before Having Her Son!
Jorgie Porter is Having a Healthy baby Boy after troubled miscarriages
Jorgie Porter and her fiance Oliver Piotrowski could not be more happier to have a healthy baby boy inside the womb. It's like a dream come true for a couple of their heartbreak after a number of heartbreaking miscarriages when Pinnacle Holdings MD, Oliver confessed,
"We'd been through so much to reach this point and had learnt to take nothing for granted. Just to have a healthy baby was a dream come true."
The couple prior to this pregnancy had a disturbing miscarriage in August 2021. In their, 14-week scan they discovered Porter had lost the quadruplets they had conceived naturally which they sadly disclosed,
"But I felt we had to go through with the party as we were in a room full of friends and family who love us. It was so hard not telling anyone, but we knew we'd have their support when we told them later."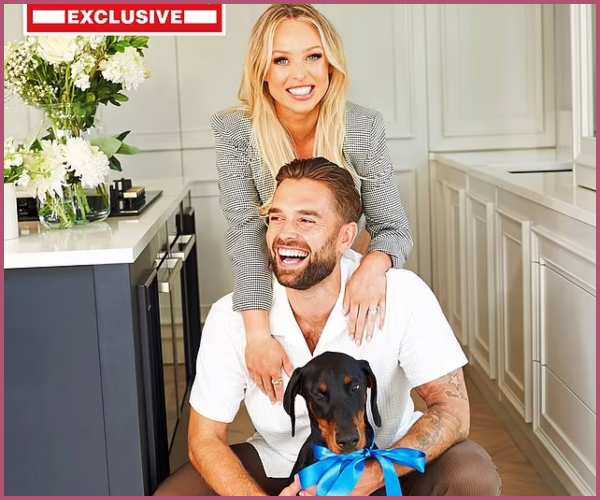 Also, read Chrissy Teigen Revealed that Her Son Jack's Death was not a Miscarriage but a Life-Saving Abortion!
Here's how Oliver and Jorgie Porter grew over the grief of Miscarriages
Jorgie Porter not only had one but two miscarriages before conceiving her son who is due in December. Their recent pregnancy loss was in February 2022, which they learned six weeks into the pregnancy.
The Dancing On Ice and I'm A Celebrity… Get Me Out Of Here! contestant, mom-to-be Jorgie Porter has healed over her grief of miscarriages as a strong lady adding,
"We've learnt to appreciate every moment and after our experience over the past year, Ollie and I have become stronger than ever."
While the parents-to-be Oliver and Jorgie are enjoying the upcoming parenthood let's not forget how they have been through so much stress and happiness all in a go after being in love since 2017. The Hollywood actress also recalled the same saying,
"We have been through a lot, these past two years … and still managed to laugh with eachother through all the tough times … love you best mate."
Also, Read Chris Lane and Wife Lauren Bushnell Lane Has a Baseball-Themed Gender Reveal!