Joseph Baena-the love son of actor Arnold Schwarzenegger posts tributes to his father on social media!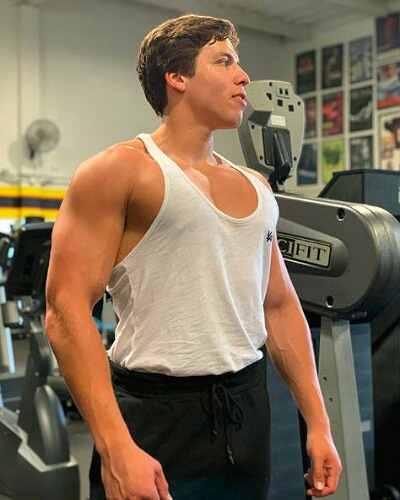 The Terminator star Arnold Schwarzenegger had an extra-marital affair with his former housekeeper Mildred.
He has a son named Joseph Baena with her.
Joseph is a social media star and has posted several tributes to his father on it.
---
The star's son Joseph has been posting pictures of himself with his father Arnold Schwarzenegger on his social media. He also has been uploading pictures of himself in poses similar to that of his celebrity father.
In one of the posts, Joseph recreated the famous bodybuilding photo of his father which was shot in 1975. Arnold had posed for the picture when he had won the title of Mr. Olympia for the sixth consecutive time.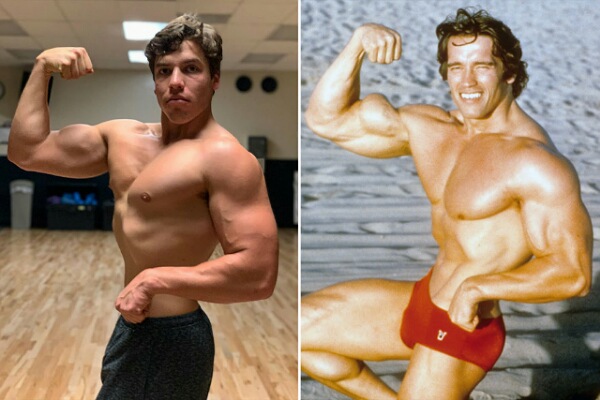 Click to know more about Chris Pratt's posts on Instagram about the great acting of father-in-law Arnold Schwarzenegger in Terminator: Dark Fate!
In another picture, Joseph is shirtless and shows off his chiseled body. He is holding his wrist and flexing his bicep like the way his star dad Arnold had done for an advertisement for a German protein product in the year 1967.
On Arnold's 72nd birthday in July 2019, Joseph paid a sweet social media tribute to his father. Joseph, 21 shared a picture with his fans and in this picture, he and his father are seen pumping iron.
Arnold who was a former California Governor is pointing to his son in a gesture of approval. Joseph is at Gold's gym which is also the place where Arnold used to train himself during the days he was in bodybuilding as a career.
Joseph had written below this photo:
"BIG happy birthday to the best training partner in the world! Love you dad,"
Joseph Baena's revelation of his father's advice
Last month, Joseph was at the Go Campaign's 13th Annual Gala. He said that he has a close relationship with his father Arnold. Joseph stated:
"It's great! I love my dad!"

"We hang out all the time! He is a great father! That's really all I have to say about him! We train together, we eat together. We do many things together."

"I have nothing bad to say about my father. I love him! He is a jokester! He can be intense sometimes. And He knows how to get things done. If he needs to get things done, he is going to get things done. He is serious about his work and what he does."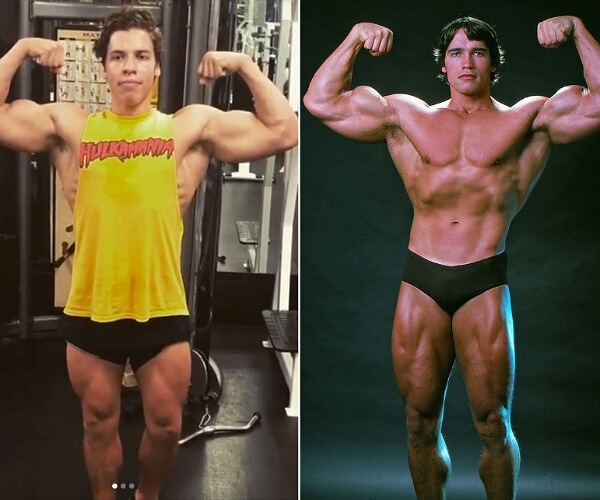 More about father Arnold and Joseph's relations
Joseph added:
"Put 100% into what I'm doing. Whether that is training, working, school. Just give it my all. Leave nothing. No regrets that I didn't put enough effort in. I think that was huge for me!"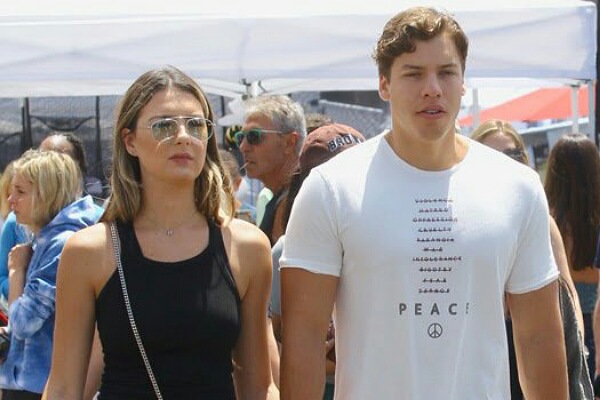 Joseph is in a relationship and his girlfriend is Nicky Dodaj. Arnold has approved her and Joseph said:
"Ah, he loves her! He thinks she is beautiful of course. He thinks she is a real go-getter! And I agree! We all love Nicky!"
Source: Fox News, Hollywood Life