Joseph Marco, Filipino actor is dating a new girl named Darja Romanova! Who is she?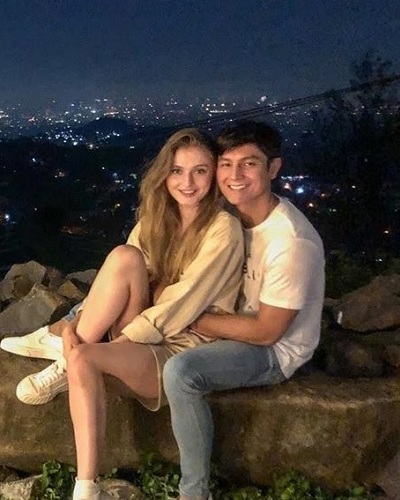 Popular Filipino actor Joseph Marco and his former girlfriend Filipino-Italian model, Celeste Cortesi split in early 2020.
There were rumors that Joseph has found new love again in another beautiful lady.
He has posted her photographs on his social media and it looks like the two are very much in love with each other.
---
But who is his new girlfriend of Joseph and for how long are the two datings?
Joseph Marco and his new girlfriend
After his split from the Italian-Filipino model, Celeste Cortesi, the fans and viewers of Joseph Marco were curious to know who is dating now.
They did not have to wait long. Because soon Joseph started uploading photos of himself with a new girl on his Instagram for his 1.7 million followers.
And in one post, he had mentioned:
"You are the one I've waited for"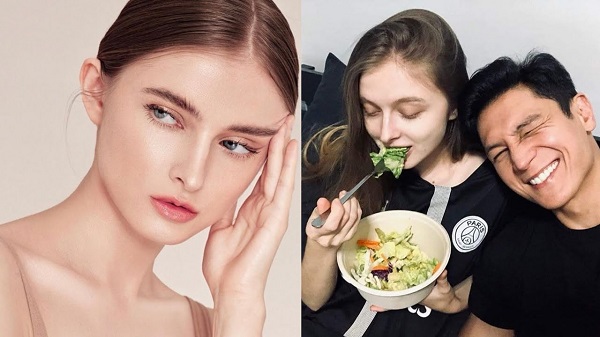 So the lady in the photos is his new love. But who is she?
Joseph's new girlfriend, Darja Romanova
Media outlets have found out that his new girlfriend of Joseph is Darja Romanova. She is a popular social media influencer and model.
She hails from Russia and has a good follower count on her social media. There are stunning pictures of her on her social media and particularly on her Instagram.
Currently, she is in Manila in the Philippines. But due to her work, she has traveled worldwide.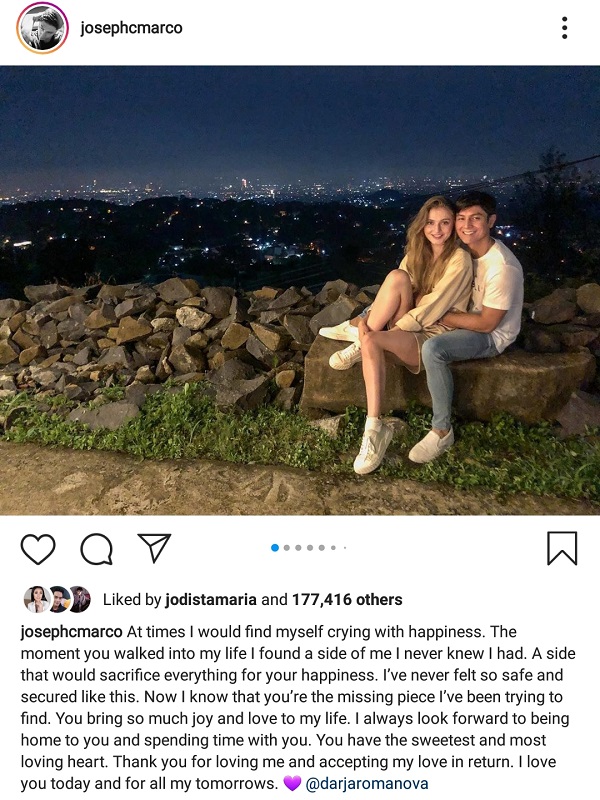 Besides doing modeling on her Instagram and for some agencies, Darja also has endorsed several bikini brands on her Instagram feed which has around 30k followers.
On her Instagram, she has yet not uploaded any of her photos with Joseph. But she does have a story in which Joseph is mentioned. She is a beautiful lass with lovely hazel-colored eyes and brown hair.
Also, read Miley Cyrus and Cody Simpson-are the two still dating, or have they separated?:
Darja's exact date of birth is not revealed. But she is around 25 years of age. She completed her high school graduation and took to social media to earn a living for herself.
There are no details available about her parents. She does have siblings but their information is unclear.
More about Darja and the couple's love
Darja is a professional model and loves cats. She likes to exercise and gymming. Her favorite artist is the Beatles. Joseph also used his YouTube to express his great love for his new girlfriend.
He captioned the video:
"At times I would find myself crying with happiness. The moment you walked into my life, I found a side of me I never knew I had: A side that would sacrifice everything for your happiness. I've never felt so safe and secured like this. Now I know that you're the missing piece I've been trying to find. You bring so much joy and love to my life. I always look forward to being home to you and spending time with you. You have the sweetest and most loving heart. Thank you for loving me and accepting my love in return. I love you today and for all my tomorrows "