The Josh-Drake controversy: Drake's disappointment at 'no invitation' for Josh-O-Brien wedding and John Stamos' jibe! Find details here!
John Stamos is also invited!
American actor, musician and producer John Stamos posted a picture on Instagram on 1st July which showed him with his 'Grandfathered' co-star Josh Peck on a beach. Josh Peck was seen embracing John Stamos from behind. John Stamos had captioned the photo as:
"I got invited to the wedding and I didn't even want to go. #Honeymoon,"
This was meant as a joke about the ongoing feud between the new bridegroom Josh Peck and his former 'Drake and Josh' co-star Drake Bell. The wedding was the 17th June 2017 wedding of Josh Peck with Paige O'Brien in Malibu. John Stamos' longtime girlfriend, Caitlin McHugh was also invited for the wedding.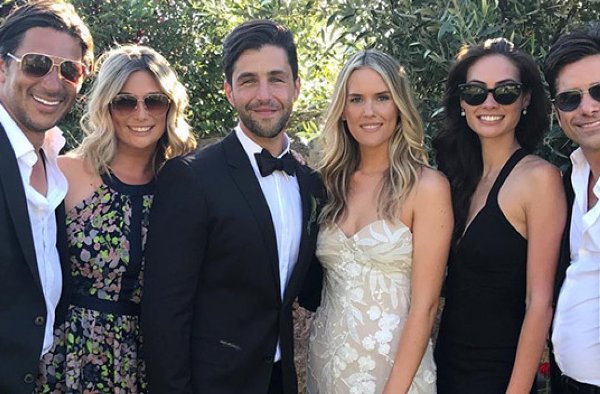 What is the Josh-Drake feud?
Drake Bell and Miranda Cosgrove were not invited for this marriage ceremony. Drake Bell had voiced his disappointment on learning about the wedding from a third person. He was also upset and angry that he did not receive an invite for the wedding. The likes of Jason Nash (Peck's Vine pal) and Dan Schneider ('Drake and Josh' producer) were also present at the wedding. He took to Twitter to make his unhappiness known to all. Drake Bell tweeted:
"True colors have come out today. Message is loud and clear. Ties are officially cut. I'll miss you brotha."
Though names were not mentioned, it was clear that Drake Bell was talking about and referring to Josh Peck with whom he has a long-standing feud. He further added:
"Loyalty is key. ALWAYS remember where you came from,"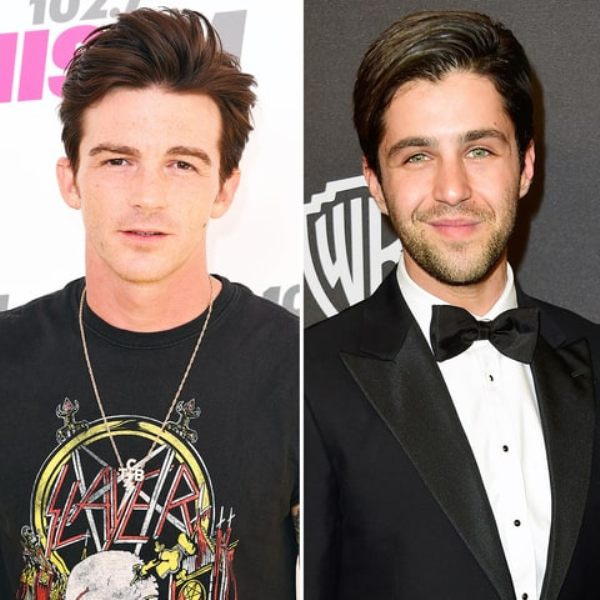 He soon after deleted these tweets. Miranda Cosgrove, another costar of Josh and Drake was unperturbed. When asked by 'Entertainment Tonight' whether she had attended Josh's wedding, she said laughingly:
"Um no, I didn't go. I'm just happy for Josh — I hope he has a good marriage. It's exciting."
Though Josh Peck made no public statements on this issue, a source told US Weekly that some guests were wondering as to where Drake Bell was since he was not to be seen at the wedding. The source said:
"Josh told everyone that he and Drake hadn't spoken in three years. They would tweet each other back on social media a couple times a year, but never actually spoke," 
The insider further went on to state:
"When Drake didn't get invited to Josh's wedding, he started tweeting all of those dramatic memes. Josh was really hurt. They aren't close anymore and Josh had a very small wedding."
He also mentioned that Drake had not even text or congratulated Josh when he got engaged to Paige O'Brien in 2016.
The journey of Josh-Peck from their Nickelodeon days!
Josh Peck and Drake Bell starred in 4 seasons of 'Drake and Josh' series on Nickelodeon. They were seen as stepbrothers in the series while Miranda Cosgrove was their deceitful sister Megan. The trio also acted in two TV films made out of this series. Thus Drake and Josh were together from 2004-2007. During these 3 years they were the best of friends and made red carpet appearances for the Kids' Choice Awards as a pair. In 2008, Drake and Josh also hosted the MTV Video music awards in LA.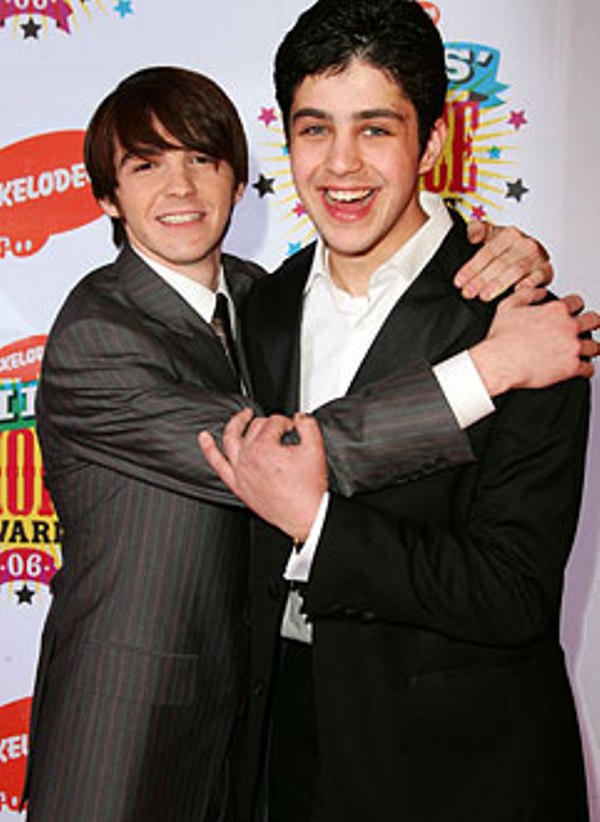 But slowly they drifted apart since each got busy with his own life and career. However, in March 2014, they were again spotted together at the Kids' Choice awards in LA and this time the duo was all grown-up. In 2016, Drake had made a guest appearance on Josh Peck's comedy show 'Grandfathered'. There were speculations that they may go for a 'Drake and Josh' remake, but this did not happen! And now this controversy about not being invited for Josh Peck's wedding! Amidst all this twitter taunts, Drake Bell was occupied with his shirtless photo shoot for 'Flaunt' magazine. His pictures were published in the magazine on 20th June 2017 and reveal the handsome actor's well toned body, six pack abs, bulging biceps and tattooed upper arms. It could be stated without any doubt that Drake Bell has grown from a child star to a major hunk!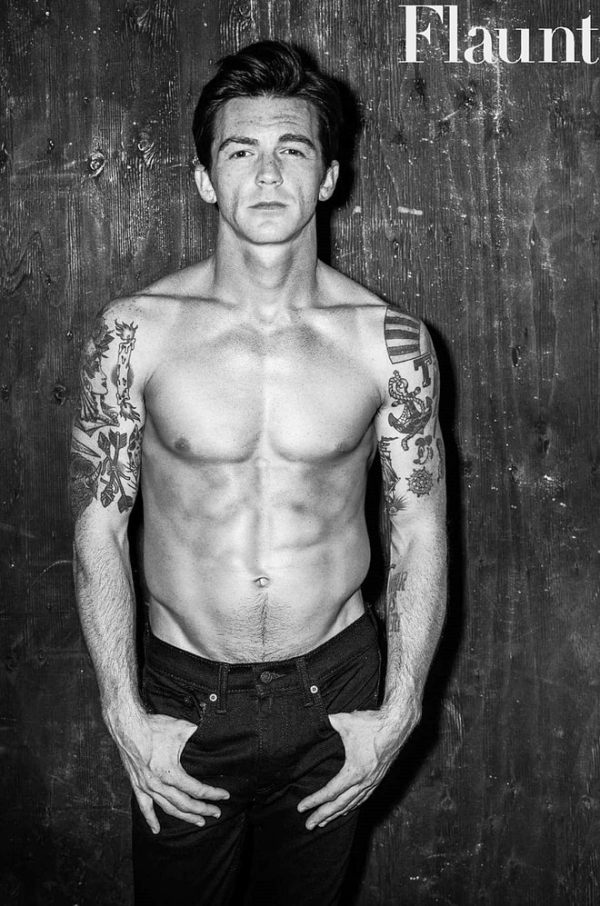 Short Bio on Drake Bell
Drake Bell is an American actor, singer-songwriter, voice actor, and instrumentalist. He has received a number of Nickelodeon Kids' Choice Awards for his role in The Amanda Show and Drake & Josh. Bell also appeared in several commercials. He is also known for the voice of Peter Parker in the animated series Ultimate Spider-Man. While appearing in Drake 24/7, he also performed the theme song for Drake & Josh. Bell's album It's Only Time was released by Universal Motown Records and sold 23,000 copies the first week of its release. More Bio…