Josh Duhamel, 49 Engaged To Audra Mari, 28! His ex-wife Fergie's reaction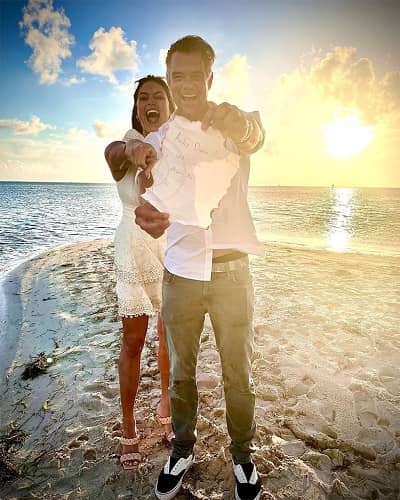 Josh Duhamel is engaged to Audra Mari.
The couple decided to commit after dating for 2 years.
Transformers star Josh's ex-wife Fergie also congratulated him.
---
Actor, model Josh Duhamel proposed to her girlfriend for two years in January 2022. The couple were having an affair since May 2019. Mari is 21 years younger than her fiance Josh.
Josh Duhamel's Proposal To Audra Mari
Josh proposed to his now fiance on 8 January 2022, on the beach with a handwritten letter inside the bottle.
Former Miss America, Mari found the bottle ashore and opened it that read,
"Audra Diane Mari Will You Marry Me?"
This date is also special because it is Audra Mari's birthday. She turned 28 this year and got the best birthday gift ever that changed her life.
She posted the photo on IG to share that she is engaged to her followers captioning,
"It's on!!"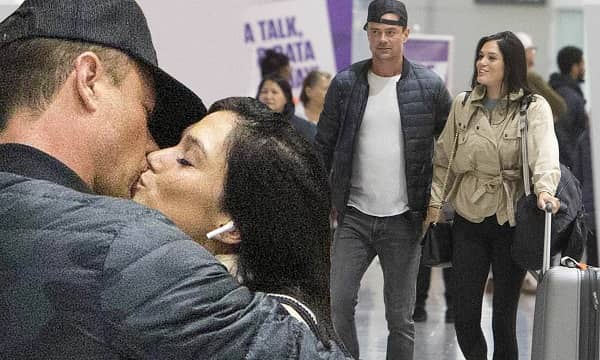 Josh revealed in a podcast that he wants to have babies with Mari. He says,
"I want to have more kids in the next few years. So it's more about finding someone young enough to have kids,"
Adding,
"It's not as if I'm out there just trying to f—-k anything, that's really not who I am. I'm trying to find a girl that I can be with and have a family with, you know?"
The couple might ring the wedding bells quite soon.
Josh Duhamel's divorce with Fergie
ABC daytime actor Josh was married to international singer Fergie on January 10, 2009, in Malibu, California. The couple also have a son Axl Jack together.
However, in 2016, after 7 years of marriage the reports were that Josh and Fergie have decided to split. They filed for the divorce in May 2017 after a year of announcing seperation. And the legal sepation was finalized in November 2019.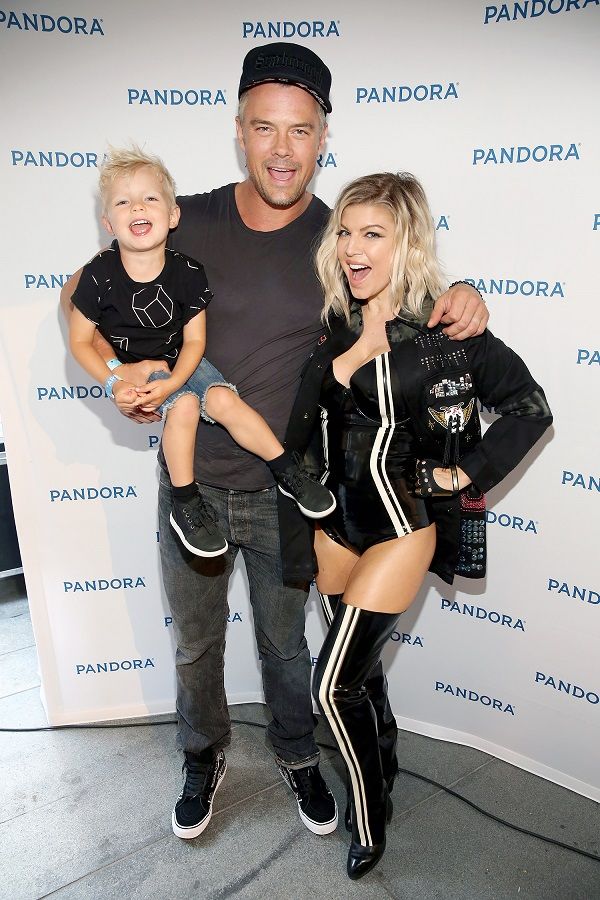 When asked about it, Josh responded saying,
"With absolute love and respect, we decided to separate as a couple earlier this year. To give our family the best opportunity to adjust, we wanted to keep this a private matter before sharing it with the public. We are and will always be united in our support of each other and our family."
Acc. to the sources, Fergie and Josh spit after he cheated on her with Mari.
The ex-husband and wife has maintained a good relationship as a parents post divorce as well. Fergie congraturated him on his proposal post which was gammed by him, she commented,
"Congrats!!!"
After their split, Josh dated Eiza Gonzalez in 2018.
Short bio on Josh Duhamel
Josh Duhamel is an American actor and also a fashion model. He is famous for his acting debut as Leo du Pres on the Pres on the ABC daytime soap opera All My Children and later starred as Danny McCoy on NBC's Las Vegas.
Josh Duhamel is a dependable leading actor. He has played the role and is involved in many brilliant movies. He is a recognizable supporting cast member.
He is very good and gives his best every time he works on any movie or program or show. He is devoted to his career and work.