Journalist April Ryan's bodyguard Manhandled local reporter Charlie Kratovil! Who is the husband of the journalist April Ryan?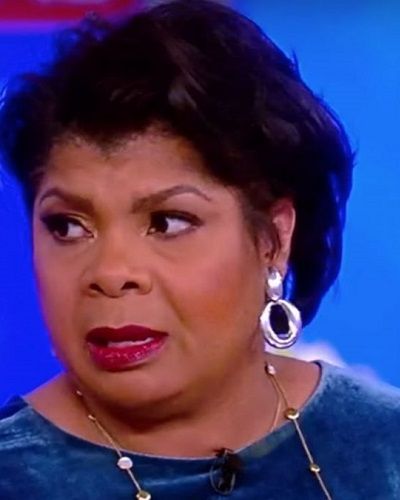 There is surveillance video showing a bodyguard for CNN contributor April Ryan accosting and violently ejecting a New Jersey reporter.
It happened at an event where Ryan was speaking.
---
Charlie Kratovil who is the New Brunswick Today attempted to run for mayor in his New Jersey town last year, detailed how he was ejected from the event by Ryan's bodyguard in a long Twitter thread posted last Monday.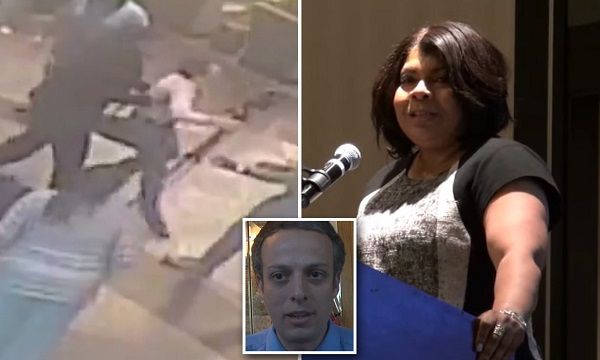 Kratovil wrote on Twitter,
"During the intro, this man came up to me, mentioned my video camera & asked me 'Who are you with?'"
Kratovil added,
"I gave him my card & explained that I followed the proper channels to cover the event. I asked if he had a card & he responded by saying he was 'with the speaker.'"
Similarly, Charlie Kratovil said that the bodyguard took down his camera and carried it out of the room. The video showed that he was getting violently dragged out of the event by the man.
After the incident, he said that he wants an apology from April Ryan and says he plans to press charges against the bodyguard.
He added,
"Her reputation now depends on finally addressing this situation head-on and proclaiming that what happened that night in New Brunswick cannot be tolerated,"
Also read Journalist Kristin Fisher talks about NASA's Gender bias history! Is she living a happily married life?
Who is April Ryan married to?
American Journalist April Ryan is a married woman. She is married to Tennie James. The exact date of their marriage is not known. But their marriage ceremony was small and the guests were her closed ones.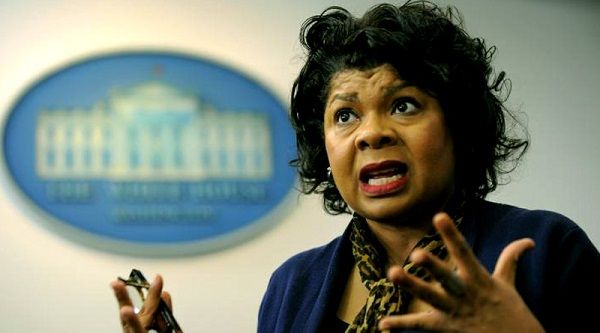 Similarly, she has two daughters. Her first child is a daughter named Ryan James who was born in 2008. Likewise, her other daughter is Grace James. She has a small and beautiful family.
Her husband is also a famous person. Tannie is a financial advisor in America. Also, he worked as a trust administrator in the first fidelity bank. They are a happily married couple. Moreover, there is no news of their separation. They are free from divorce rumors and living happy life.
April Ryan's life and career
April Danielle Ryan known as April Ryan was born on 5th September 1967 in Baltimore, Maryland, US. She has not revealed her parents and siblings information. Similarly, she attended Morgan State University. She has served as a White House correspondent since the year 1997.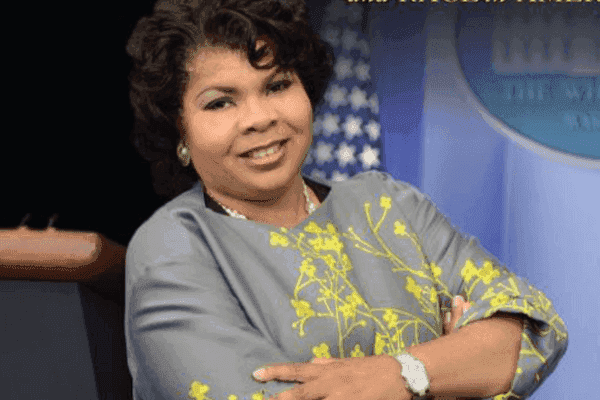 Likewise, she is the Washington, D.C., bureau chief for American Urban Radio Networks. In the year 2017, she joined CNN as a political analyst. April was named as the Journalist of the Year in May 2017 by the National Association of Black Journalists.
Also read American Journalist Ana Cabrera talks about President Trump's racism! Is she a family person?
Furthermore, in 2015, she published her first book named as The Presidency in Black and White: My Up-Close View of Three Presidents and Race in America. She won the NAACP Image Award.
Source: mediaite, Wikipedia