Journalist Kristin Fisher talks about NASA's Gender bias history! Is she living a happily married life?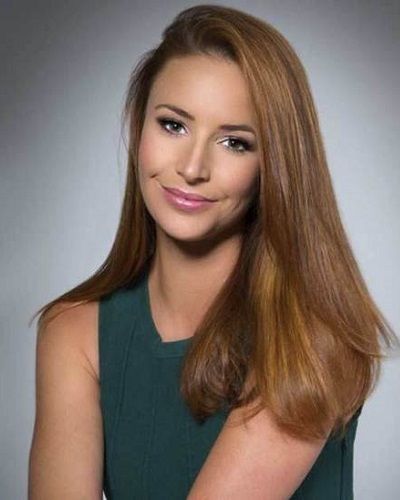 On the 50th anniversary of Apollo 11, Fox News correspondent Kristin Fisher discussed her own parent's role in NASA's space program.
Her mother was the first mom to go to space.
---
She shared,
"She was the fourth American woman to go into space,"
Regarding NASA's history of gender bias, she said,
"It is important to remember that this wasn't a NASA problem, this was a cultural problem, noting in the 1960s, things were different in the United States. Back then, women couldn't become fighter pilots, they couldn't become test pilots."
Who is Kristin Fisher married to?
Kristin Anne Fisher married the Son of Judge V. Thomas Forehand Jr. and Margaret Peters Stalnaker, Walker Harrison. They married on 2nd April 2011. They dated for a long time before getting married.
Their marriage took place at the Church of the Holy City in Washington. It was attended by family, close friends, and colleagues.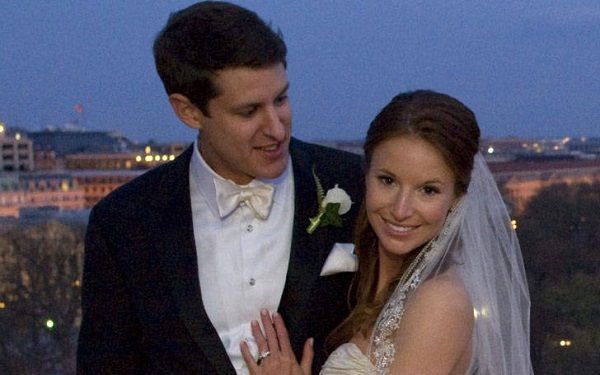 Similarly, they enjoyed the wedding reception on the top floor of the Hay-Adams Hotel. Regarding their wedding, Walker shared with The Washington Post and said,
"I really feel like I'm the luckiest guy in the world, and I don't say that lightly. It's better to overachieve in life than underachieve and I truly feel like I'm overachieving, which is a good thing — that's the way that you want to feel when you're getting married to someone."
Likewise, they first met in the summer of 2003 at a six-week study abroad program. It only took a few days for Kristin and Walker to start to fall for each other.
But they had to separate after three intense weeks together. After that, they again met in the year 2009 and it was a day before Kristin's 27th birthday when he forehand proposed to her in US Botanical Garden.
Also read Journalist Katya Adler won the 2019 Charles Wheeler Award! Who is she?
Kristin Fisher's daughter
Kristin and Walker were living a joyful married life. Even though they have a busy schedule they manage time for each other. In the year 2017, after six years of marriage, Kristin became pregnant. They welcomed a daughter.
Their daughter was born on 19th December 2017. They named their daughter Clara Fisher Forehand. She celebrated her first birthday in December 2018. Likewise, they also have a pet dog who is no less than a sibling to their baby girl.
Kristen and Walker also celebrated their wedding anniversary on 2nd April 2019. They took a trip to Iceland to mark their eight years of happy married life.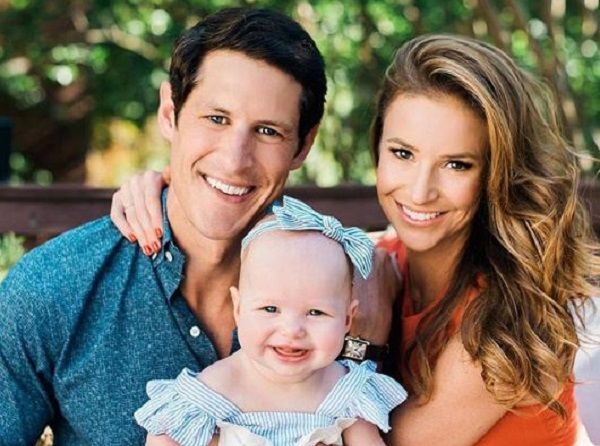 Kristin Fisher and her Astronaut parents
American journalist Kristin Fisher was born on 29th July 1983 in the Clear Lake area of Houston, Texas. She was born to Dr. Anna Lee Fisher(mother) and Dr. William Fredrick Fisher(father). Her mother is an American chemist, emergency physician, and former NASA astronaut.
Similarly, her father is also an American physician and a former NASA astronaut. He went into space in the year 1985 onboard the Space Shuttle. In the year 1992, he retired from NASA and returned to the full-time practice of medicine. Kristin graduated with a B.A. in broadcast journalism from Boston University's College of Communication.
Likewise, in the year 2015, she joined Fox News Network as a general assignment reporter. Also, she won an Emmy Award for her bi-weekly segments on heroes in the greater Washington community in the year 2010.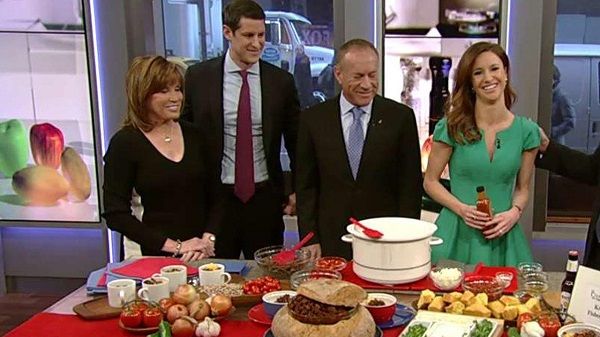 Also read Is Bradley Cooper and British-American journalist Anna Wintour dating? Know about her Met Gala
Short bio on Kristin Fisher
Kristin Fisher is an American journalist and television news presenter. Currently, she works on Fox News on several TV programs. Additionally, she has also founded a documentary film company, Field Mouse Films. See more…
Source: foxnews, Wikipedia