Journalist Laura Thomas has said goodbye to ABC15! Know about this weather reporter's career and life journey!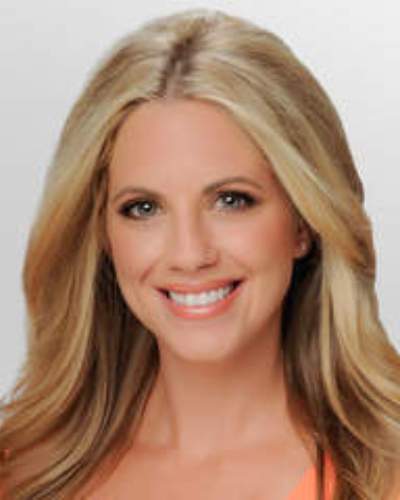 Laura Thomas had been working for ABC15 News since June 2013.
This weather lady had been assisting various radio stations since 2012.
---
Laura departs from ABC15
She was selected as a meteorologist by ABC15 and willingly took up this job. This channel is Arizona's news and weather channel which gives regional news and is headquartered in Phoenix, Arizona.
After 4 years of work in the weather news department, Laura Thomas has called it quits. Her program on 13th August 2017 at 10 pm was her last show.
Her colleagues had all collected on that day on that show to wish her goodbye and also best wishes for the future. It is not known why Laura Thomas left this job.
But it is known that she is going to be around Arizona after leaving her job. When Kenny Z asked her on her Twitter where she is heading after leaving, she tweeted:
"I'll be hanging around AZ!"
I'll be hanging around AZ! https://t.co/I5OhNKjATx

— Laura Thomas (@LauraThomasTV) August 14, 2017
Her colleague Kim Tobin tweeted that they would miss her:
Tonight we say goodbye to @LauraThomasTV! We're going to miss her. Her last show is at 10!! #abc15 pic.twitter.com/XmlfEwvCnu

— Kim Tobin (@KimTobinNBCLA) August 14, 2017
Kim Tobin also posted a picture of all the crew of ABC15 wishing Laura goodbye and tweeted:
"Bye @LauraThomasTV!! Good luck! @NickCiletti @JasonSnavely @CraigFouhy #abc15"
Laura tweeted thanks to all her co-hosts and team on ABC15. Jeff Friedrichs also wrote with interspersed emojis:
"I'm going to miss ya on the 15 Laura you did a fantastic job! Adore ya! Love you!"
All of them including Victor Atchison wished her good luck for her future and said that they are going to miss her. Laura too said that she would miss the 'goodbye sessions' while leaving!
My favorite picture snapped after the newscast tonight…. saying our "see you later's". I already miss these guys (and gal)! #abc15wx #azwx pic.twitter.com/z1NVVxJTDp

— Laura Thomas (@LauraThomasTV) August 14, 2017
Laura Thomas' early beginnings, childhood
Laura Thomas was born in the US. There are not many details on the internet about her parents, their names, profession, siblings, etc. It is not known which school she attended for her studies.
She attended Texas Tech University and graduated from it with a communications degree and her minor was in atmospheric science.
It was her childhood ambition to become a journalist when she grows up. Laura studied at Mississippi State University where she earned a certificate in Broadcast Meteorology.
You may also like to read The Good Doctor actor, Freddie Highmore is making fans go gala with his acting. Know about this actor's ex-affairs
Laura Thomas' career
Laura Thomas first took up the job of a weekend weather forecaster with KLBK in 2004, in Lubbock, Texas. For 5 years, she was the Chief Meteorologist at KJTV-TV.
She then took up the post of a morning meteorologist at KDAF-TV in Dallas, Texas. Her coverage also involved weather updates for local Dallas markets, Houston, Philadelphia, Miami, Portland, and Fort Smith, Arkansas.
This section was in the slot of 5 am-8 am on CW33's morning news program Eye Opener. She was also on Lubbock's NWS Storm Ready Board and has served various radio stations as well.
In 2012, Laura Thomas was with the Dallas morning news program and used to provide daily weather forecasts for their website.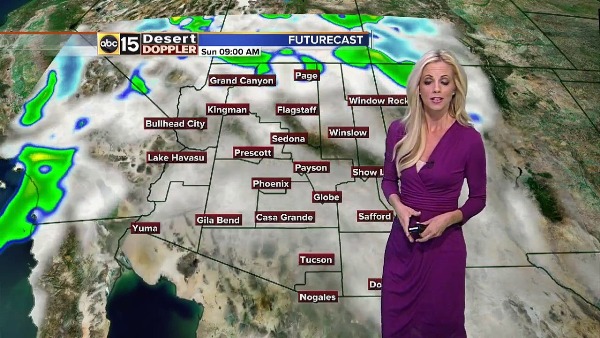 Laura Thomas is said to be unmarried. It is not sure whether she has a boyfriend. Her leaving ABC15 and not yet joining any other TV channel raises doubts about whether this off time she has taken for getting settled or for some other personal reasons.
It is also known that Laura is happy about calling Arizona her home. She loves exploring the surrounding area and neighborhood of this Southwest region.
She travels when she is free, especially with her friend circle. If not traveling she can be found with a book by the poolside. She also spends her evenings at home watching movies. She also updates her life details on her social media.
Also read Dennis Quaid, 65 is engaged to his 26-year-old girlfriend Laura Savoie
Short Bio on Laura Thomas
Laura Thomas is an American Journalist who works for ABC15 News. People have known her for her attractive performance as a meteorologist. She was a part of ABC15 News since June 2013. More Bio…