The journalist with the mean girl image-Britt McHenry! Has she broken up with her boyfriend, Tennys Sandgren!
Britt McHenry is a controversial reporter who worked formerly for ESPN where she was suspended and laid off two years later. She now is a commentator on Fox Nation, Fox News' 24/7 streaming service. Additionally, she hosts a show on WTTG Fox 5 in Washington, D.C.
Britt McHenry-the regular childhood
Britt McHenry is 33 years of age. She was born on 28 May 1986 in Mount Holly in New Jersey. Her father a Lt. Colonel in the Air Force. Her mother is Margie who says:
"It was really just a regular, small life."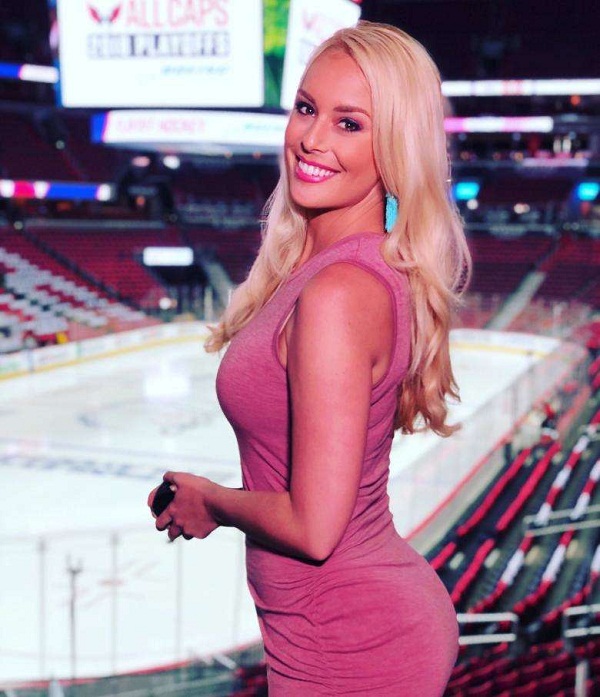 She was raised in Satellite Beach in Florida. She graduated from Satellite High School in 2004. Britt was obsessed with soccer but also was a school paper editor and used to read announcements on the PA in junior high.
She was, at Stetson University and played for the varsity soccer team. She modeled with the Wilhelmina modeling agency. After her graduation in 2007, she joined Northwestern University 's Medill School of Journalism.
Britt McHenry-career and controversies 'The Mean Girl' image
Britt began work for WJLA-TV and was sports and fill-in anchor. In March 2014, she joined ESPN. She was laid off in 2017 and is now with Fox Nation.
But more than her work, viewers remember her for her rude behavior.
Britt has been into numerous controversies. In 2015, a nasty video of Britt went viral in which she was abusing a cashier of a local towing company. She was telling him:
"I'm in the news, sweetheart. I will f—ing sue this place,"
Britt continued non-stop:
"Do you feel good about your job? So I could be a college dropout and do the same thing? Why—'cause I have a brain and you don't? Maybe if I was missing some teeth, they would hire me, huh? . . . I'm on television, and you're in a f—ing trailer, honey." And: "Lose some weight, baby girl."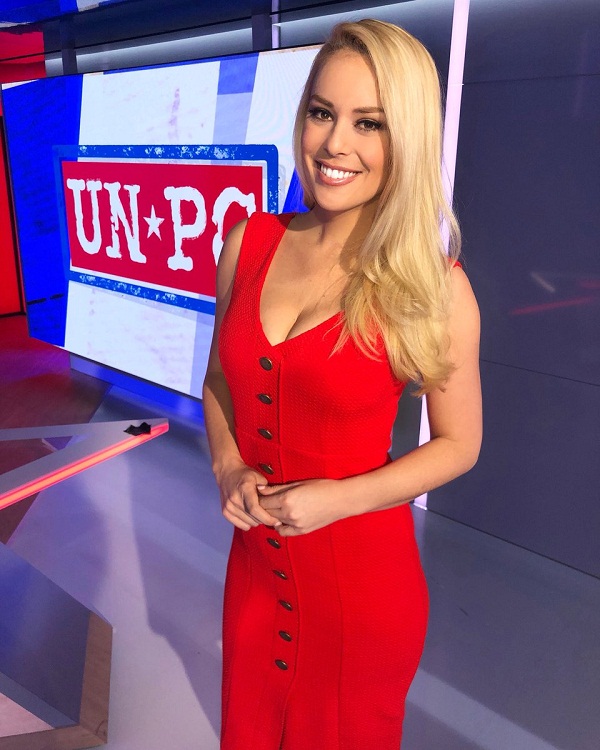 ESPN suspended her and then two years, later they laid her off.
In May 2018, Britt made another controversial remark. She said that ESPN fired her since she was white and paid too much.
You may like to read ESPN Sportscaster, Britt Mchenry's Twitter Controversies. What is her relationship status and net worth?
Does Britt McHenry have a boyfriend?
The blonde with an athletic body was dating professional tennis player Tennys Sandgren who is also equally controversial as her. Tennys Sandgren, 28 was from the University of Tennessee and had faced scrutiny in January 2018 for certain controversial tweets. But Britt sided Tennys and had said of him that he is the nicest guy that one will meet.
Britt said:
"I would say this about anybody, whether it's NFL draft picks or tweets from seven years ago, my thing that happened three years ago — I know since he's explained to me — that a lot has been taken out of context,"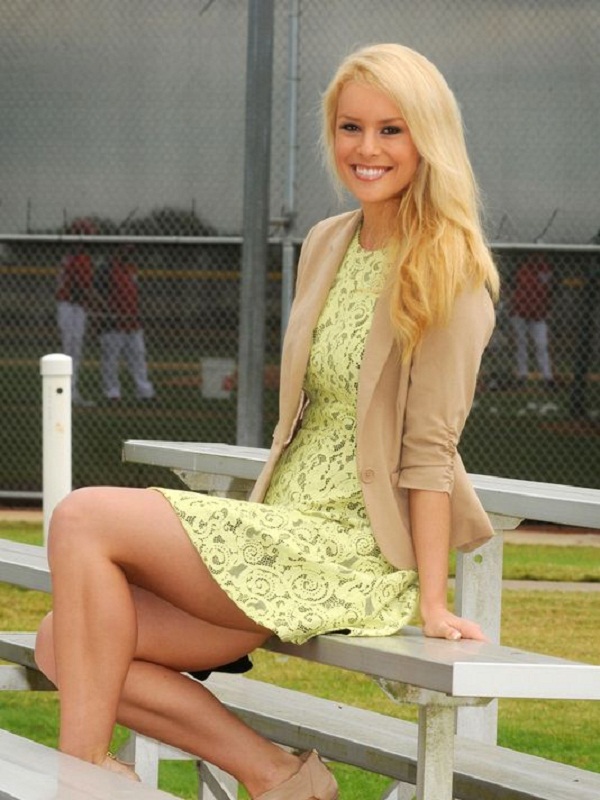 She added:
"For all of us, there's a lot more nuance than 280 characters allow. But I think through his play and his outstanding play today that he's going to be able to show the world himself."
Britt's Instagram used to have a lot of his pictures but it seems that they broke up on phone in January 2019. She said:
"My parents have been married, like, 32, going on 33 years. I want that. It's just hard."
Also read The American boxing commentator Max Kellerman caught farting throughout the "First Take" debate? Know about his married life and children
Short Bio on Britt McHenry
Britt McHenry is a young American sports reporter who is known worldwide for her work as a reporter at 'ESPN'. She has been the face of the shows like 'Outside the Lines', 'SportsCenter', 'Baseball Tonight' and 'NFL Live'. More Bio…
Source: Washingtonian, Wikipedia, the spun, NY Post