Beautiful Journey Of Jamie Raines And His Fiance Shabba Lotun! From Jamie Coming Out As Transgender To Getting Engaged!
Jamie Raines and Shabba Luton are Youtubers who share their bitter-sweet relationship on the internet. Jamie is a transgender while Shabba recently came out as a bisexual.
Both of them have their individual channel on the platform. There is a lot to know about the couple and their relationship.
Relationship of Jamie Raines and Shabba Luton
Jamie and Shabba are together for more than 8 years now. Raines proposed his longtime girlfriend in September 2017. He documented the whole journey and shared it on his YouTube channel. The couple is planning their marriage in 2020 which got postponed due to the ongoing pandemic.
They met back in college from where their friendship sparked. However, meeting each other the first time was not all butterflies. Jamie once revealed he did not like her at the first glance. However, their common love for photography brought them together.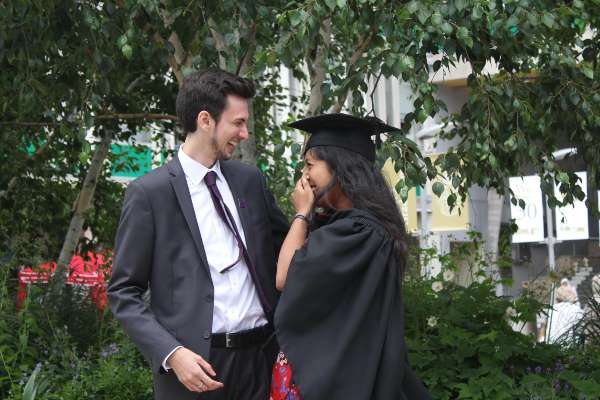 After getting to know each other, they found a lot of common things between them. Their friendship later led to dating each other. Before being in a relationship they were best friends. Jamie revealed he is a transgender to Shabba and she took it gracefully.
You may also read- Transgender model Munroe Bergdorf labels JK Rowling dangerous and a threat to the LGBT!
Rocky journey of couple with family acceptance
It was not an easy journey for the couple when Shabba's family found out she was dating a transgender. Shabba came from a strict family where she was not even allowed to date.
Her mom and dad got separated when she was very young. Her mom later married to a Muslim man who was strict with tradition on religion.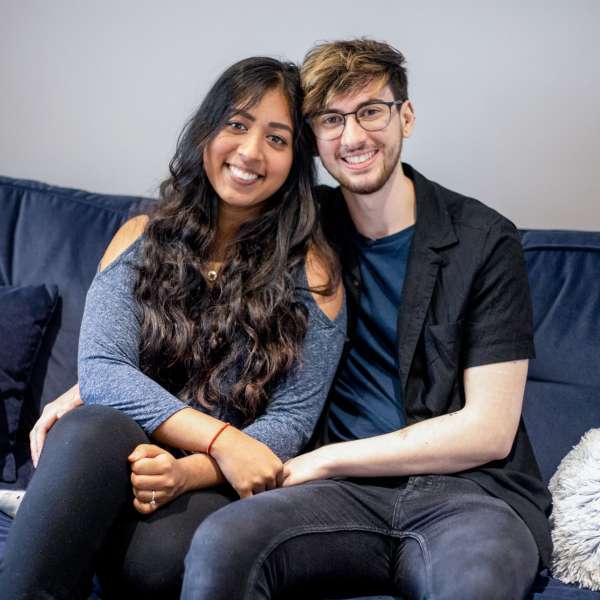 They kept their relationship secret for a while, however, her mom found out. She had a pressure of unacceptance from her family. Shabba also got disowned from her family for a while for dating Jamie. At the time, Jamie's family took her in.
The good part is her family has already accepted him as their daughter's partner. After a lot of rollercoasters, there was finally a happy result. Shabba's family gave Jamie permission to propose her and they came along to congratulate the couple too.
Jamie coming out as transgender
The YouTuber Jamie was born as a girl who came out as transgender when he was 17 years old. He went through his own battle where he identified as a boy while hitting puberty changed things for him. After a while, when he figured out everything he came out to his mother.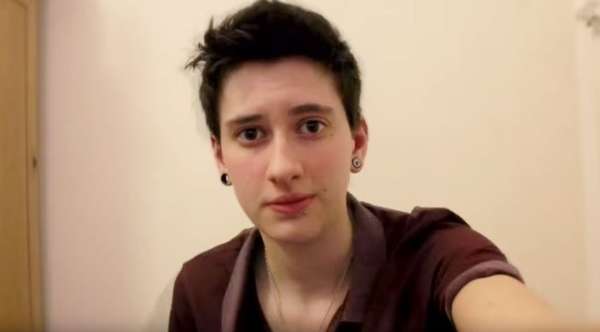 He later revealed the news of Shabba and his friends. Luckily, he had very supportive friends and families. However, he was scared to come out to Shabba due to her religious family background. Jamie stated:
"I didn't want to lose her as a friend and I was worried about how she would react."
She was very understanding and supportive of him. Jamie legally changed his name after he revealed his sexuality. He documented his whole transition journey after using testosterone hormones.
He is very vocal about his sexuality on his channel. Moreover, he also makes videos addressing the stereotypes and educate people on transgender people.
You may also read- Marie Cau is elected the first transgender mayor of a council in North France!