Joy-Anna Duggar: Her outdoor bachelorette party, her wedding plans and Duggar family rules! Learn about all this here!
The camping party
The reality TV star nineteen-year-old Joy-Anna Duggar started courting former reality TV actor Austin Forsyth in November 2016. She is ninth oldest and fifth oldest daughter of Jim Bob and Michelle Duggar. They got engaged on 2nd March 2017. Recently Joy-Anna Duggar and Austin Forsyth decided to jointly have the bachelor and bachelorette party. They settled down on an outdoor weekend camping trip as a party. They chose it since Austin Forsyth had grown up camping. He said:
"My dad took me camping at a very young age, our whole family. It's just something we've always enjoyed as a family, and I hope to transfer that over to our family."
Joy-Anna Duggar gave her reaction about the party. She said:
"I've never really been a big camper. This is my first time actually camping outdoors, I guess, but it's been a blast."
Austin Forsyth's greatest time was hanging out with his family and friends outdoors. Joy-Anna Duggar added:
"[My favorite part] was definitely, of course, hanging out with everybody, but as far as the adventure, I think kayaking down the rapids."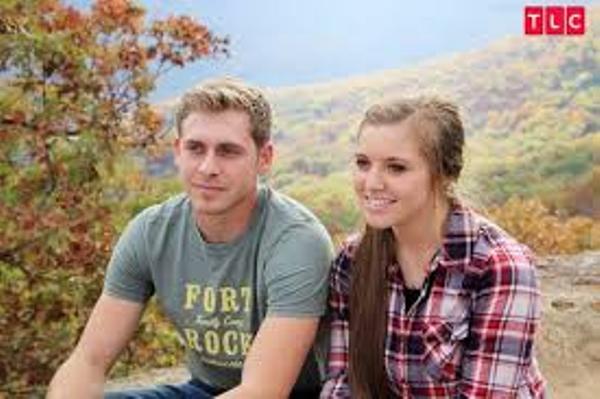 Their wedding plans
The couple knew each other since childhood. Both were ecstatic after their engagement. Joy-Anna Duggar told US weekly:
"We just got engaged! I'm so excited to be engaged to my best friend — Austin made it so romantic, it's amazing!"
Austin Forsyth said:
"I'm just overwhelmed with emotion. I'm so excited to see what the future holds for us!"
The wedding is scheduled for 28th October 2017 which happens to be Joy-Anna's birthday and will take place at Springdale, AR. Both families are doing their best to make it into a great, wonderful and memorable affair. Joy-Anna Duggar said:
"I think Austin's been helping out more than he ever thought he'd be. He's been a part of a lot of it." 
Their registry is already in. It includes items such as towels, kitchen supplies, power tools, $ 100 Panera Bread gift cards, $ 100 gift cards for Cracker Barrel. The couple has also requested some camping essentials. This has set their fans wondering whether the couple is going to have an outdoor honeymoon.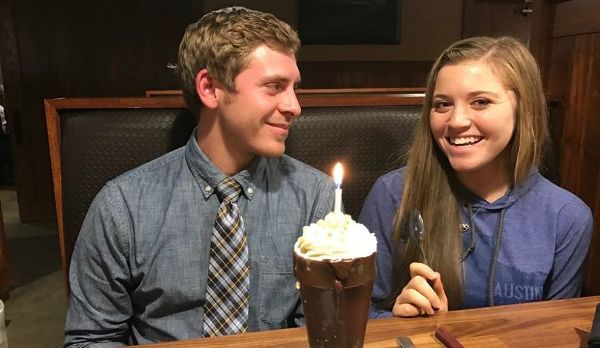 The conservative Duggar household
The Duggar family is a devout Baptist. They value faith in God, modesty, and purity. They have male domination and female subservient roles in the household. They do not adopt birth control measures since they feel that God is the controller and decides on the number of children they would have. They have twenty children; the last one they welcomed in December 2016. The children are not sent to regular school and are instead home-schooled. Only limited TV and films are allowed. They favor chaperoned courtship for their children. They limit the time interval between the engagements to marriage to not more than few months since they want to avoid bad press before the route to the altar. They also try to keep happenings and important conversations out of the glare of the media. They have strict rules related to behavior in public for their kids. The kids should adorn a decent dress and preferably avoid shorts. The to-be-married Duggar kid should not have very close contact with their spouse-to-be. Only handshakes and side-hugs are allowed.
However, the Forsyth family is quite modern and Austin Forsyth is an avid social media person. Besides, in the case of Joy-Anna Duggar, there would be a waiting period of almost a year between the engagement and the wedding. The couple has also shared frontal hugs which also go against the Duggar family strict norms.
In spite of some rule-breaking, we all hope that the couple gets pompously married and live happily ever after!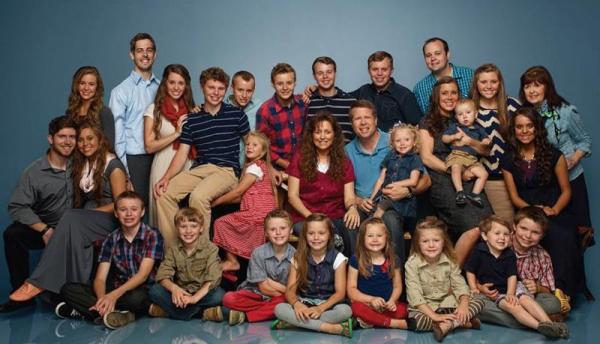 Update on their relationship
Joy and Austin tied the knot on 26 May 2017. Their son Gideon was born on 23 February 2018.
A short bio on J0y-Anna Duggar
Joy-Anna Duggar is an American actress & Reality Television star, known for 17 kids and counting (2008), Today and 14 Chikdren and Pregnant Again (2004). More Bio…