Joy Behar is at it again! She calls Donald Trump a psycho!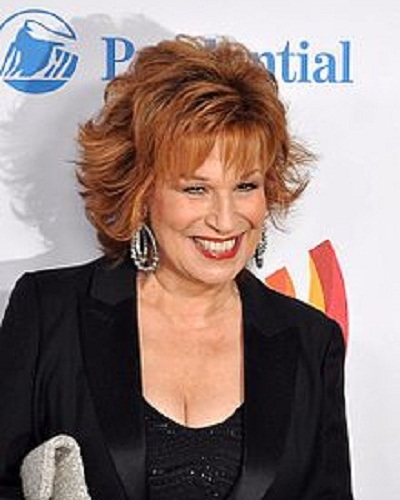 American President Donald Trump has invited a number of negative comments since he took over the post. He has made a lot of enemies and it has led to problems in his personal life as well. The latest to talk about him in a derogatory manner is TV comedian and host Joy Behar.
Joy Behar and her frank opinions about Donald Trump
The View host Joy Behar discussed Donald Trump and called him a psycho. Joy said that people of New York knew before he ran for the Presidential post that he is a con man.
Joy was on the show MSNBC's "The Beat with Ari Melber" on this Friday. Melber had posed a question to Joy about her knowing Donald Trump before he became a President. Joy said:
"Who knew he was such a psycho?"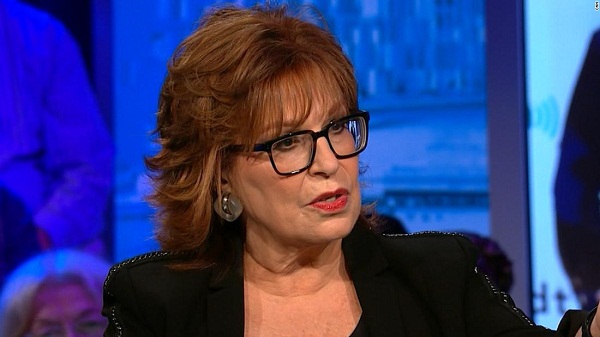 She continued:
"I liked the guy in a way. It was like, oh, he's a New York character."
Joy added:
"We knew him. We get it, Just like Michael Bloomberg said, 'I know a con man when I see one.' He's a con man. New Yorkers are hip to it. The rest of the country didn't know him the way we do."
She knew he would be bad but he seems to have even surpassed her expectations. She said:
"He's worse,"
Joy said:
"I thought he was also a secret Democrat, which he shows us he's not, He's not a Republican or a Democrat, he's just an anarchist, as far as I'm concerned."
Joy Behar and her recent comments on Ivanka Trump
It was learned that Ivanka Trump has been using personal email for government work for the most part of the last year.
Earlier when Hillary Clinton had used her personal email during the 2016 election, Donald Trump had kept repeating 'lock her up'. Now, what would get say about Ivanka's use if her personal email Id for government use.
Would he now lock up his daughter?
Joy Behar spoke about the incident and said:
"You know what's amazing is that this girl was there in 2016, I mean, was she in a convent? She was watching TV just like the rest of us. How dumb can a person be to go and make the same mistake that he has been bitching about the whole time? People, wake up."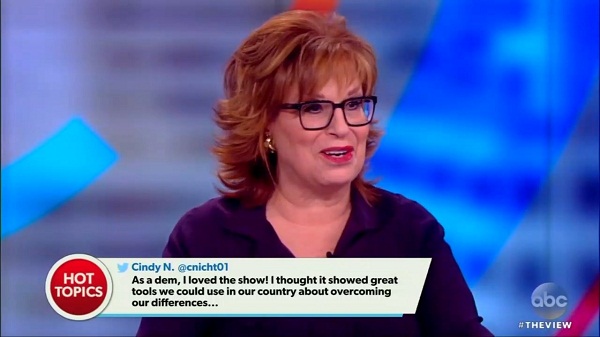 You may like to read Drew Grant was a married woman. Know about her divorce, famous ex-husband, relationship, new boyfriend professional career!
Joy Behar and her comments about CMA awards show
Joy Behar was angry that the occasion of the CMA awards this year was not tapped to discuss politics. She felt that it should have been discussed since the country's greatest singers had collected at one spot earlier this month. She thought that it was a waste.
She said:
"I believe that everybody should be involved in politics right now. I really do. I don't believe that you get a pass just because you're a performer, My personal belief is that we are in an emergency. The democracy is at risk, and everybody should be speaking up everybody."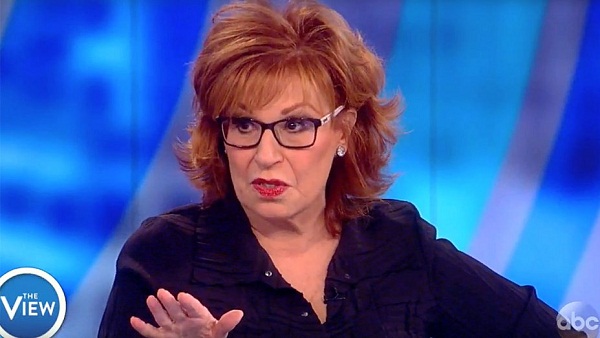 Joy Behar never minced words when she is talking about Donald Trump or the recent political scenario of the US. Earlier this month, she also slammed women who support Trump stating that they lack the acumen to know the difference between a predator and a protector.
Joy said:
"He said it because he realizes that women like him less than menstrual cramps. That's why he said it, He now has this like moment where he says, 'Gee, they don't like me.' You see the numbers. The women are out there voting in droves. He now realizes that."
She said that women support Trump thinking that he protects their values but they fail to understand the difference between a predator and a protector. She slammed such women and said:
"…because as far as I can tell, he is the one grabbing women by the you know what."
Also read Click here to know about the Emmy Award winner Ari Melber's career along with some part of his personal life!
Joy calls her co-host, Meghan McCain 'bitch' because of Trump
Meghan McCain is an American columnist, author, co-host of Joy Behar on The View. There was an argument between the panel regarding Donald Trump's 2020 campaign where McCain stated,
"Sometimes it's not just that they love Trump so much, it's that they hate the same things Trump hates. That's what's going on."
To which Joy replied,
"Who do they hate?"
Meghan answered with frustration and arrogance,
"You know what, Joy. I really come here every day open-minded just trying to explain it and it's not a fun job for me every day, I know you're angry. I get that you're angry that Trump's president like a lot of people are, but I don't think yelling at me is going to fix the problem."
Then Joy responded,
"Oh don't feel bad for me bitch, I'm paid to do this, okay. Don't feel bad for me."
However, after this incident, the other co-host, Sunny Hostin handled the situation.
Short bio on Donald Trump
Donald Trump is the 45th and current president of the United States, before entering politics, he was a businessman and television personality. More bio…
Source: fox news, good housekeeping