Who is Joycelyn Savage? Engagement details with sex offender R Kelly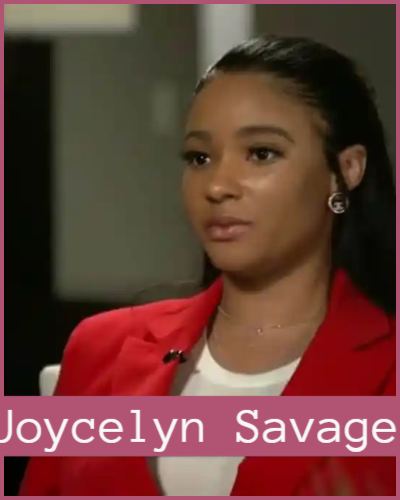 The controversial girlfriend and victim of R Kelly, Joycelyn Savage portrays herself as a fiance.
Savage in her plea to the judge addressed R & B singer Kelly as the best thing that happened to her.
Catch on the secret engagement of R Kelly before sentence and who is Savage.
---
Meet Joycelyn Savage who is the fiance of R Kelly
Joycelyn Savage is an All-American singer who aspired to become a famous musician at the age of 17. She thereby met R Kelly and saw her dreams going in the right direction but was it the time?
Savage met R & B singer R Kelly in 2-15 while attending his concerts. Big dreams and a ray of hope, she moved in with Kelly and that was it when she got romantically involved with the sex offender.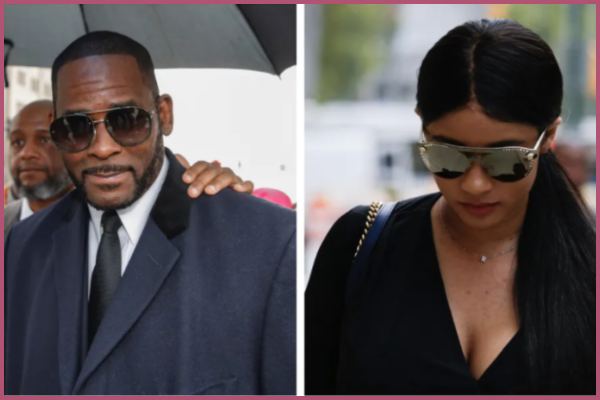 Joycelyn Savage is an Instagram content creator and a budding singer. She rose to fame as one of the sex victims of R Kelly but her statement to the court speaks contrary.
Was Kelly using Savage to quench his thirst or is Kelly the best thing that happened to Savage?
Jocelyn Savage is a 24-year-old musician who has recently been trending as the fiance of R Kelly. She has announced that the story of her time with R. Kelly will be posted on the paid membership platform Patreon.
Engagement details of R Kelly and Joycelyn Savage
Though there is no exact date and further information about Joycelyn Savage and her engagement, she mentions herself as the fiance in her legal document.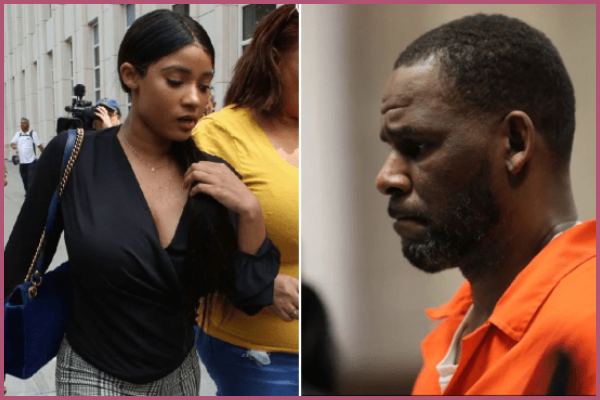 Fiance of R Kelly, Joycelyn Savage also stuck around with him during his verdict of 30 years of imprisonment on June 29. In the letter written by Savage to the judge Anna Donnelly she wrote herself as the fiance of the sex offender.
She also adds her journey with Savage is not as horrible as the government portrays. Indeed she claims that she is not a victim while she says,
"My relationship with Robert is amazing. He's the best thing that's ever happened to me. We have a very special connection and are deeply in love. I still support Robert to this day because I love him and will always be here to support him."
Details on R Kelly's 30-year-long sentence
R Kelly is a sex offender found guilty of nine-count on August 2021, also involving minor age victims.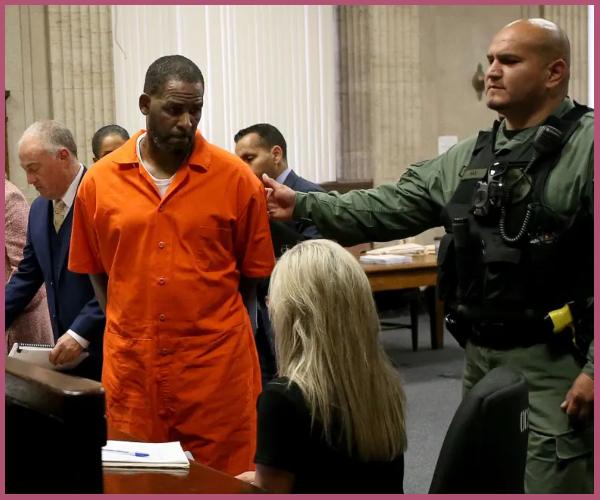 His sentence of 30 years imprisonment is on behalf of racketeering, trafficking, and sexually abusing a dozen of male and female victims.
He is behind bars since June 29, 2022, for his bribery, coercion, and his sexual misconduct activities according to the US attorney.
Also, Read Grammy award-winning singer R Kelly Sentenced to 30 Years in Prison for Sex Trafficking Case!