Juan Carlos, former king of Spain has fled to Abu Dhabi and staying at the luxurious Emirates Palace Hotel there!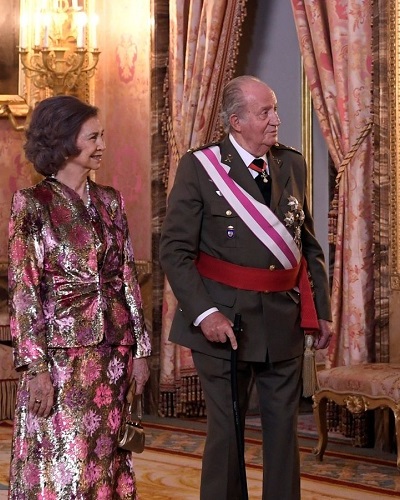 After a corruption scandal came to light, Spain's former King Juan Carlos fled Spain.
He is supposedly now staying at a luxurious hotel in Abu Dhabi, Spanish national daily ABC has reported.
---
What were the allegations against him? Is he safe in Abu Dhabi or can the Spanish police reach him there? Does he still have immunity to arrest?
Juan Carlos and his Abu Dhabi stay
Spanish national daily ABC has reported that the former king of Spain Juan Carlos is now in Abu Dhabi. Recently, he fled the country after he was embroiled in a corruption scandal.
And since then, he is residing out of the country. On Monday 3 August 2020, he checked into Abu Dhabi's exclusive Emirates Palace Hotel.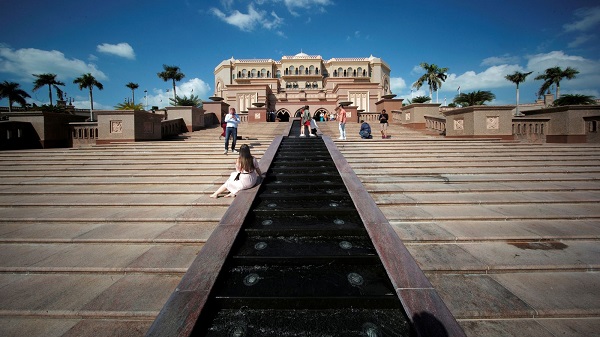 There was a letter that he wrote to his son, King Felipe which revealed that he wants to leave Spain. And this was also made public at around the same time that he checked into the hotel.
There were some initial reports that claimed that the former king was in the Dominican Republic at a luxury resort there. He was said to have fled there via Porto in Portugal.
Juan's journey from Spain to Abu Dhabi
ABC reported that Juan did not go directly to Abu Dhabi. But he went via Paris. He had taken a private jet from the city of Vigo on Spain's northwest coast on Sunday 2 August 2020 afternoon. There were five passengers on board and four of these were his bodyguards.
In Abu Dhabi, the special jet landed at Al Bateen Executive Airport where the government only allows only private jets to land. And from here, Juan took a helicopter to the luxurious hotel. The Emirati government owns this palatial hotel.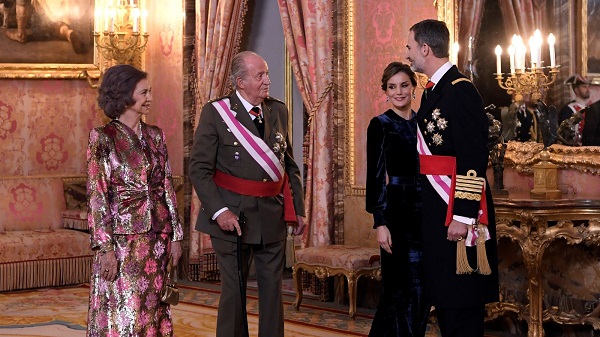 There were also reports that on Sunday Juan had left the Zarzuela Palace in Madrid. It was alleged that he spent the night in Sanxenxo, a small town on Spain's Atlantic coast which is a 42-minute drive to Vigo. He used to attend sailing events here earlier on.
The Dominican Republic and Portugal denied any knowledge of his arrival in their respective countries.
Juan's letter to his son
Juan is 84 years old now. He came to the throne in the year 1975 after General Francisco Franco died. He had taken the country from a dictatorship to a democracy.
But recently, he was involved in a number of cases of graft and fraud. He had to step down. In his letter to his son, Juan mentioned that he is leaving the country due to the fact that there are some public repercussions of certain past events in his private life.
His role in getting a multi-billion-dollar deal to Spain for building a high-speed railway in Saudi Arabia in 2011.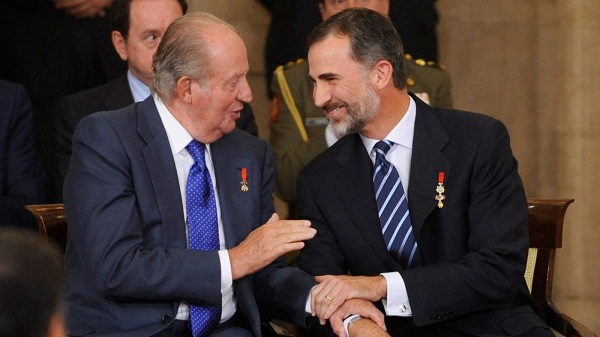 The former king, Juan allegedly received $100m (£75m) into his Swiss account from the late Saudi King Abdullah in the year 2008. Juan transferred €65m (£75m) to his friend  German businesswoman Corinna zu Sayn-Wittgenstein.
His former immunity supposedly will no more protect him against the fraud allegations.
Also, read Keya Morgan, the former business manager of Marvel Creator late Stan Lee has been charged of forgery, fraud, and illegal imprisonment!