Juanita Vanoy and her two times divorce with NBA star Michael Jordan!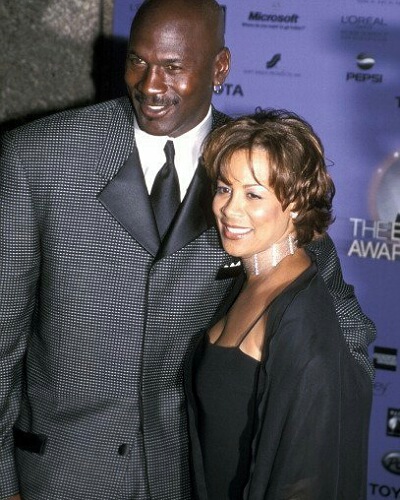 NBA star Michael Jordan is a legend.
On 19 April 2020, the documentary on his life called The Last Dance was released.
It talks about his glorious career.
Michael was married first to Juanita Vanoy before they called it quits after 17 years of togetherness.
---
Michael Jordan and documentary on his life and career
On 19 April 2020, there was a release of a documentary on the life especially the career of the NBA legend Michael Jordan, 59. The film sheds light on the legend's final season with the Chicago Bulls in the 1997-98 period.
It also explores some of the intricate moments of Michael's career. There is a never-before-seen archive footage and anecdotes which Michael Jordan's former coaches, teammates and friends narrate.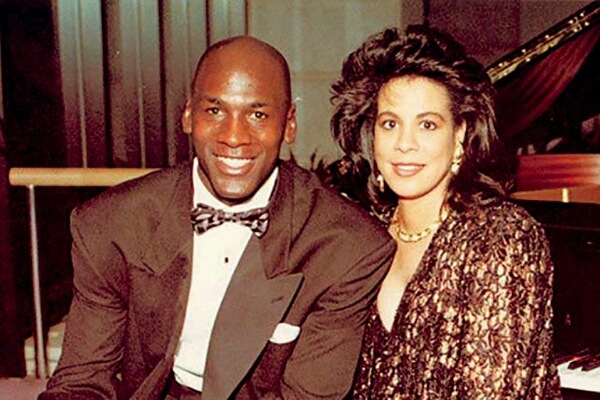 Michael is now married to Cuban-American model Yvette Prieto. He had proposed to her on 25 December 2011. Their marriage happened on 27 April 2013 at the Bethesda-by-the-Sea Episcopal Church.
On 11 February 2014, the couple welcomed identical twin daughters whom they named Victoria and Ysabel. This was Michael's second wedding. His first wife was Juanita Vanoy. Who was Juanita and why did the couple divorce two times?
The wedding of Michael and Juanita Vanoy
If we look at the life of Juanita Vanoy, she started modeling at a very young age. Later, she took up a job with the American Bar Association as an executive secretary and a model.
Her name became famous when she started dating the NBA legend Michael Jordan. In the year 1987, Michael proposed to Juanita and she said Yes. But later on, the two canceled their engagement.
And then in September 1989, the couple went ahead and exchanged wedding vows in Las Vegas despite no second engagement in between.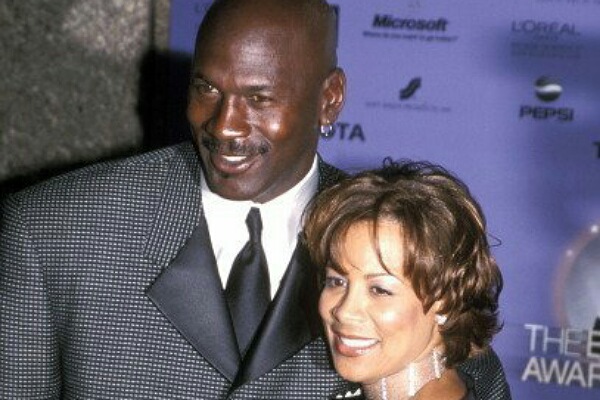 The couple has three children together. Their first child son Jeffrey Jordan was born in 1988. He was one year old when his parents wed.
Later, in 2990 their second child son Marcus Jordan arrived. Additionally, the couple shares a daughter named Jasmine who was born in 1992. Their two sons also played good basketball.
The couple's divorce
The couple faced marital issues. And on 4 January 2002, they filed for divorce citing irreconcilable differences. But soon after this, the couple reconciled.
Again in 2006, they put in their documents for divorce in court. The court granted the final decree of dissolution of marriage on 29 December 2006. They live decision was mutual and amicable.
Michael paid Juanita $168 million as a divorce settlement. Therefore, it was the largest celebrity divorce settlement at that time.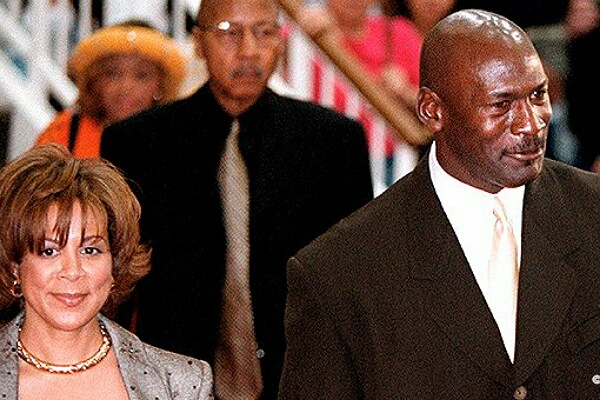 In 2013, a lady named Pamela Smith sued Michael claiming that he is the father of her 16-year-old son. TMZ reported at that time:
"Pamela Smith claims in her paternity suit—filed February 6 in Fulton County, GA and obtained by TMZ—she became pregnant after having sex with Jordan in 1995. Pamela gave birth to Grant Pierce Jay Jordan Reynolds—aka Taj—in June 1996. BTW, Jordan was married to Juanita Vanoy at the time he allegedly had sex with Smith."
Earlier, in 2003, another alleged lover of Michael named Karla Knafel claimed that Michael has paid her $ 250k to keep mum over their illicit relationship from 1989 to 1991. She got pregnant in 1991 and she claimed that Michael promised her $ 5 million for not disclose g this information and not asking for a paternity test. However, a DNA test proved that he was not the father of the child.
Source: Wikipedia, Republic World, Bleacher Report