Julia Fox Gave Fans a Peek of Her NYC Apartment and Said Her 2-Year-old Son Sleeps with Her!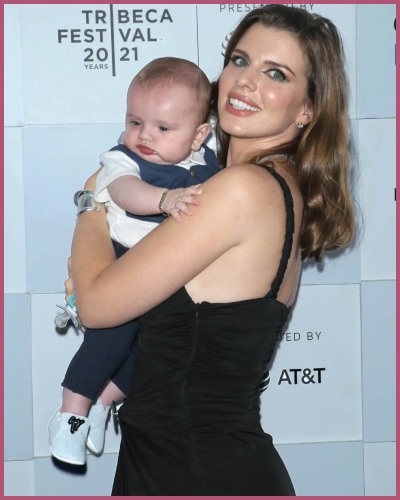 Julia Fox took to her TikTok account to show fans the New York apartment she lives in.
Fans thought her house was very relatable and praised her normality.
Fox also said that her two-year-old son still sleeps with her in her bed.
---
Julia Fox shows her normal and relatable apartment on TikTok
Julia Fox might be a big star but her house is as normal as any other normal person's.
The actress gave fans a sneak peek of her Manhattan apartment on TikTok on Wednesday. In the video, the Uncut Gems also informed her fans that her 2-year-old son, Valentino, still sleeps with her in her bedroom.
After showing her baby boy's bedroom, the 32-year-old actress explained,
"He only wants to be in mama's room,"

"He, like, doesn't even sleep in there. He sleeps in bed with me. Yeah, we're co-sleepers. Sue me, I don't care."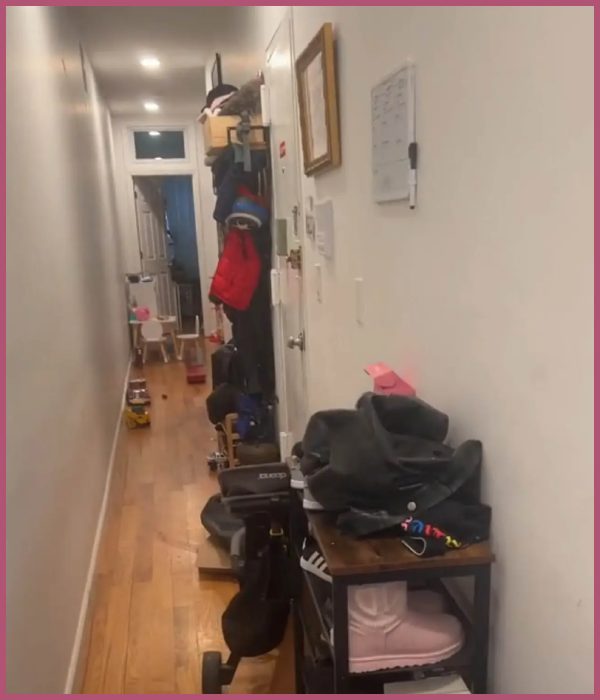 The actress also got candid with her 1.6 TikTok followers about her surprisingly normal home.
Fox began,
"I never thought in a million years that I would do this, but I do believe in maximum transparency,"

"So I'm going to give you guys an apartment tour. And I know I'm going to get roasted and whatever, but hopefully, maybe someone can watch this and be like, 'OK, well maybe I'm not doing so bad.'"
The Italian-American actress then flipped the camera to show the bed in her living room which is now a little playroom for her son whom she shares with her ex-partner Peter Artemiev.
The PVT Chat star also did not hesitate to show fans her very long yet narrow hallway, little bathroom, and kitchen.
The actress continued,
"Don't judge me," 

"I know it's really messy. I also have shoe boxes in the kitchen, which is very common for New Yorkers."
Also, Read Julia Fox Says She Considers Dating Women Because She Has a Gay Bone!
Fans applauded Julia's normal lifestyle
The doting mother also showed her followers Valentino's bedroom which consisted of a lofted bed, and toys galore.
Fox said,
"I put the most effort into this room, I think,"

"I really wanted him to have a cute room. However, he does not hang out in here at all."
The model added,
"For me, personally, I just, I don't like excessive displays of wealth. They make me feel icky. You know, especially people that have really big houses … it's just really wasteful when there's so many homeless people in this country."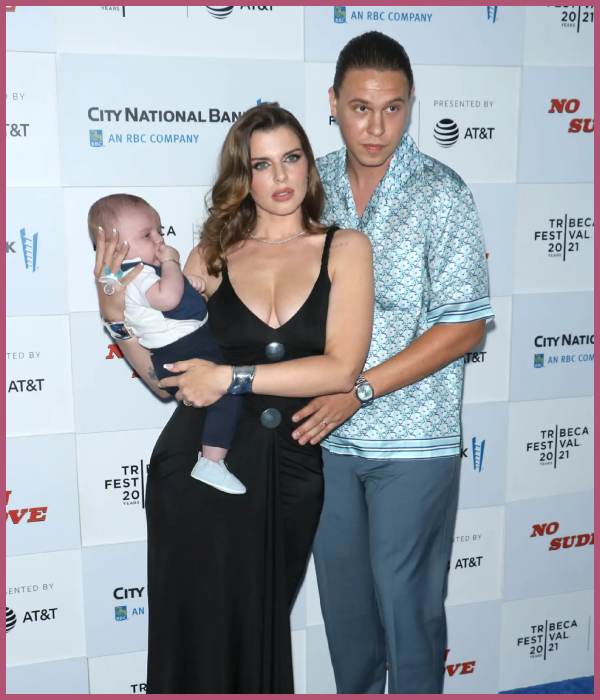 Fans were very happy to see Julia's normal lifestyle and flooded the comment section about how relatable the blue-eyed beauty was in the video. They also praised how she prioritized her little boy.
One fan commented,
"Julia fox is the most normal celebrity I have ever seen. She deserves it all for her honesty and transparency. We love u juju foxy," 
Another fan added,
"So nice to finally see a celeb home that actually feels lived in,"
A third echoed,
"Your a mother that obviously prioritizes your child & it is a beautiful apartment. Love you are showing that success looks different for every person,"
Also, Read Julia Fox Opens Up about Aging and Why She Spent Her 27th Birthday Crying in Bed!