Julia Louis-Dreyfus speaks about her conquer of cancer and the journey from the time of its diagnosis in 2017!
Julia Louis-Dreyfus is a cancer survivor. She completed her chemotherapy for breast cancer and has been declared cancer-free. She recently appeared on the Jimmy Kimmel Live show and spoke on her journey from the diagnosis to treatment and now the success.
Julia Louis-Dreyfus appears on Jimmy Kimmel show
Julia Louis-Dreyfus proudly announced on Jimmy Kimmel show that she is cancer-free. She also stated that she had completed her chemotherapy earlier this year and is now said to be free of the malignant cells. The actress was happy to let the world know about her battle with breast cancer.
While on the show, she said:
"I know we have to get this cancer sh*t out of the way, so bring on the questions,"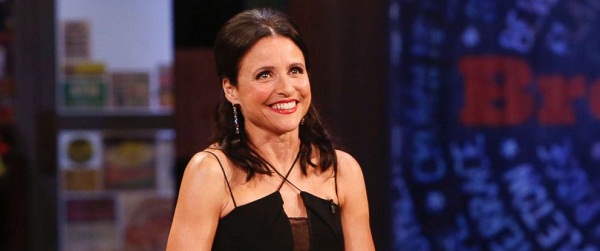 She added:
"I feel very strong. I've got red lips, so what could go wrong?"
Julia Louis-Dreyfous and her cancer journey
Julia was diagnosed with stage two breast cancer in 2017 and she has openly talked about it on her social media. She told the world about it in September 2017. She has given regular updates to her fans on the progress of her treatment and it was this February that she triumphantly said:
"Great doctors, great results, feeling happy and ready to rock after surgery. Hey cancer, 'F*ck you!'"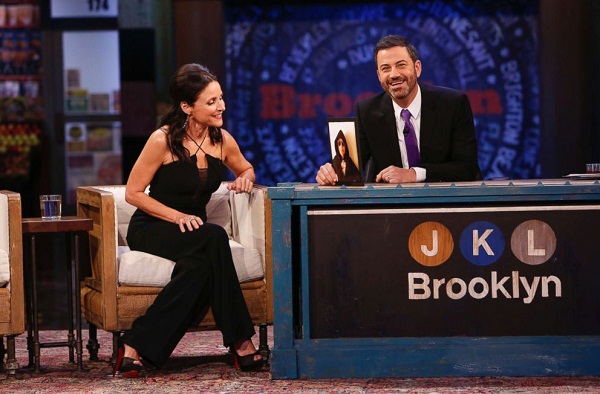 Her sons Henry and Charlie had also made a video about her to commemorate the final day of her chemotherapy treatment. They were dancing and lip-syncing to Michael Jackson's Beat It song.
She was queried on the show about her frankness while talking about her cancer on social media. Julia replied:
"I got a lot of positive feedback. I think people liked the fact that I had a sense of humor about it."
Julia also went on to praise the health care system and talk on affordable healthcare in the USA. She said:
'"I very much considered the notion that as someone battling this disease, the idea that I might not have health insurance, which I do thanks to my great union, is completely terrifying."
She continued:
"Healthcare should be for all — I believed it before, but now I really believe it."
You may like to read Julia Louis-Dreyfus Fought A Breast Cancer Battle!! Here Is The Update About Her Further Treatment And Improvement
Julia Louis-Dreyfus and the reason for her to talk about her cancer
Julia did not mince words when she spoke about her cancer diagnosis and management. She told Jimmy Kimmel:
"First and foremost we had stalled Veep (her HBO hit show) productions because of my situation, So a lot of people worked for me, so I knew I really couldn't keep it private because I had to tell everybody what was going on."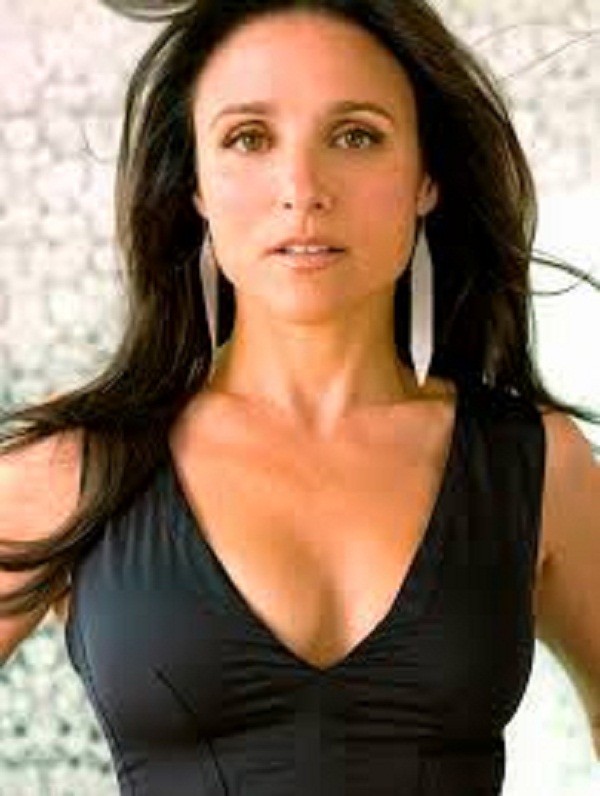 She also believed that when she goes public with the diagnosis, it would be an excellent opportunity to strike a conversation about health and health care. She also wanted the world to know that not having a health insurance is detrimental and that they should go ahead and have one for such eventualities.
Julia admitted that the moment she decided to talk about her disease in public, she also decided that she would do it with a touch of humor and not in a serious tone. She said:
"I was really pleased with the reaction because I think it was buoying to people who are battling cancer."
Julia is back to her acting and had filmed for Veep recently. She said:
"I'm savoring every second of it."
Also read Kate Garraway reveals her cancer health scare after the birth of her son!
Short Bio on Julia Louis-Dreyfus
New York-born Julia Louis-Dreyfus is an eminent personality in Hollywood. She is an actress by profession. Additionally, she is also a comedian and producer. Mainly, she is famous for her work in Saturday Night Live in the early eighties from 1982 to 1985.
Similarly, people also know her for her work in the TV show, "Veep" from 2012 to present. Previously, she also worked in the TV sitcom, "Seinfeld" from 1990 to 1998. She enlisted in the TIME 100 most influential person in 2016. More Bio…
Source: dailymail.co.uk, PopSugar, mirror UK