Julia Louis-Dreyfus Fought A Breast Cancer Battle!! Here Is The Update About Her Further Treatment And Improvement
Cancer is the life-taking disease as only very less of people can survive it. Well, curing a disease does not only depend on the medication and doctors but also self-believe is important.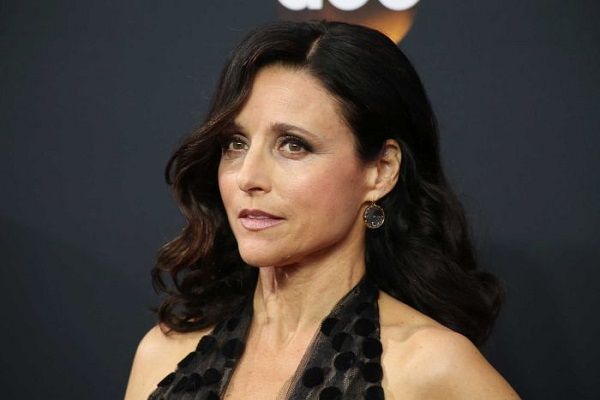 Sometime back, Julia Louis-Dreyfus revealed that she is fighting with breast cancer. After her announcement, she is updating all the people out there about her medication and improvement.
Update about the health of Julia Louis-Dreyfus
Recently, through her Instagram account post on Thursday, Julia Louis updated that she completed her second round of chemotherapy. Her close-knit stars showed her whole support from her close-knit stars.
She shared her photo of herself in a black hoodie and drawing a mustache on her face. She shared her picture with the caption saying:
 "Chemo #2: finito. We are NOT fucking around here," the star and producer of the HBO comedy wrote, telling fans that she's "got the eye of the tiger." 
The same day, she also shared another post with the picture of the first table read for the seventh and final season, which will follow her character, Selina Meyer. Also, she said that she is reading the "fantastic" script with the show's "amazing" cast and a crew was a "huge comfort and joy."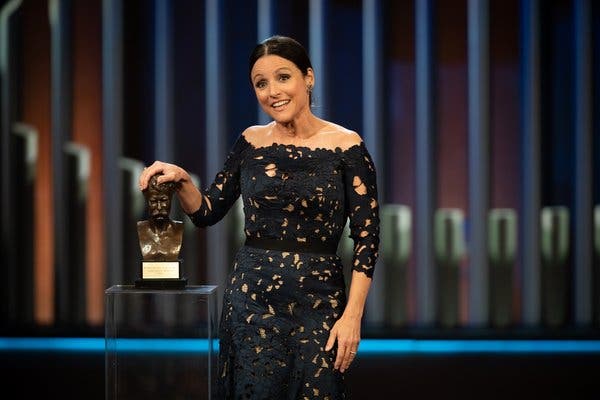 After their co-star's progress in breast cancer, Timothy Simons, and Tony Hale recorded a video lip-syncing to Katy Perry's 2013 song, "Roar." In the video, her co-stars respectively, comically sang along to the fiery pop song lines, such as, "I am a champion and you're going to hear me ROAR."
Similarly, Julia shared the video on her Instagram account saying:
"How lucky am I that these bozos have my back? What a moving inspiration to my day. I've watched it a gazillion times. Thanks to @mrtonyhale @timothycsimons& @katyperry"
Also read Football player Chauncey Carter participating in a weekend tournament in Greensboro, North Carolina to raise awareness about Sarcoidosis, breast cancer, and mental health!
Announcement of struggle with breast cancer
The Veep actress opened up about her breast cancer in a Twitter announcement, with the post which reads:
 "1 in 8 women get breast cancer. Today, I'm the one." 
Just after one day of winning an Emmy for best actress in a comedy series, she had to diagnosis with the breast cancer.
According to the HBO, the show's home network, the production schedule on the show's final season would be adjusted as needed for Louis-Dreyfus. Furthermore, they stated:
"Our love and support go out to Julia and her family at this time. We have every confidence she will get through this with her usual tenacity and undaunted spirit, and look forward to her return to health and to HBO for the final season of Veep."
Is Julia Louis-Dreyfus cancer-free?
It was 28th September 2017 when Julia announced her diagnosis of breast cancer. Similarly, she is a strong woman as she fought with her cancer. On 18th October 2018, she attended the Jimmy Kimmel Live! where she revealed that she is now cancer-free.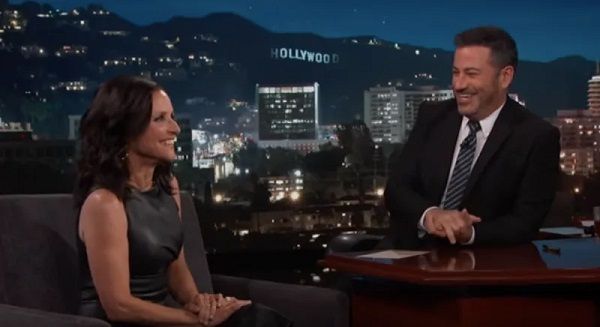 It is good news for her fans and well-wishers. As she received love and support after her cancer diagnosis.
Also read Actress Milla Jovovich is pregnant again? Know about her married life, children
Short bio on Julia Louis-Dreyfus
Julia Louis-Dreyfus is an Award-winning actress who is also famous for playing Elaine on the sitcom 'Seinfeld.' She has also been part of 'The New Adventures of Old Christine' and also the HBO TV series 'Veep'. See more…