Julia Morris-her life and the beautiful rental house in Sydney!
Australian comedian, Julia Morris is back from Africa after filming for I'm a Celebrity…Get Me Out of Here! She has now decided to move from Melbourne to the Harbour City of Sydney in New South Wales, Australia. She has rented a beautiful home there. Let us have a look at this beautiful property!
Julia Morris returns to Sydney, Australia
Julia Morris, 50 was born in Sydney but was residing with her family in Melbourne for the last 6 years. She then joined the cast of I'm a Celebrity in the African jungles. After many months of filming for the show, Julia is back to Australia. But instead of going back to Melbourne, she has moved to Sydney since she has an offer to co-host a new show on Channel 10 called Chris and Julia's Sunday Night Takeaway. Dr. Chris Brown is her co-host and the show would be filmed at Fox Studios Australia.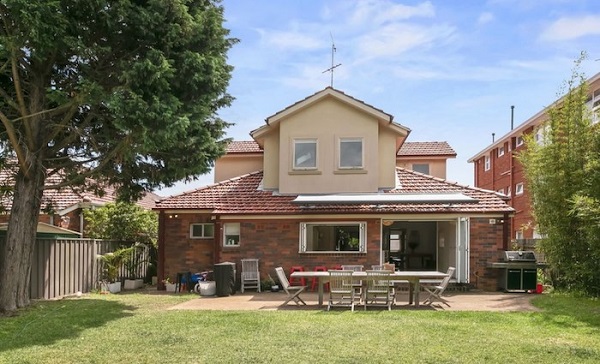 Julia Morris and her beautiful rental home in Sydney
Julia and her family have decided to reside now in the relaxed coastal suburb of Coogee, Sydney. They have a modernized 1930's home. As per the website realestate.com.au, the home was rented during the last summer break for $ 2000 per week. It was purchased by the current owner of the home at $ 3.6 million in 2016.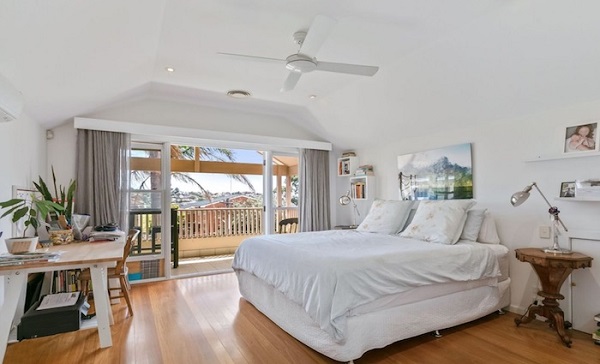 It is a seaside home and has 4 bedrooms. There is a master retreat which has a walk-in wardrobe, ensuite, and a private balcony. On the ground floor, there is the living room. There is a separate dining area. Additionally, this living area opens behind to a rear garden and an entertaining area. In the garden on the back, there is a barbecue terrace and lawns.
Julia is very fond of her new home and had posted a jab at her co-host Chris Brown who lives in the eastern suburbs of Sydney.
Now, Julia will be closer to her family who stays at Kincumber on the Central Coast.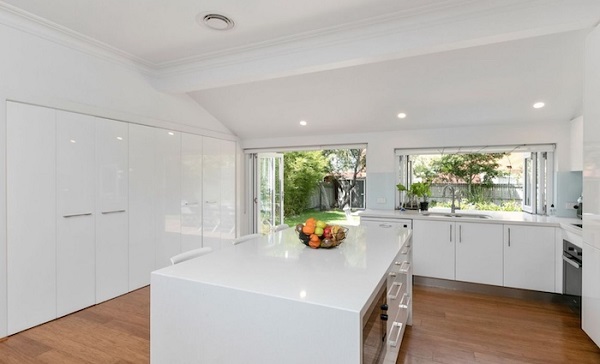 Julia Morris and her new show and family
Julia started her new show with Chris at the end of February this year. It had 383k viewers, to begin with, but has lost over the last three weeks in a row. The last viewer count was 259k.
Julia is married and her husband is British comedian Dan Thomas. They married in Las Vegas on 31 December 2005. She also has two adorable daughters. The couple owns an investment property on the outskirts of Geelong which cost them $ 366k in 2014 and they earn $ 400 as rent on it per week.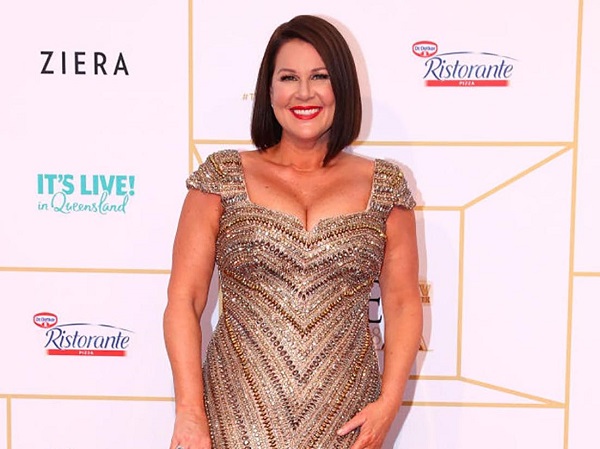 Julia grew up in Gosford and is an alum of Ensemble Theatre School. She also studied acting in Los Angeles for two years.  Julia had worked in the real estate briefly in the post of an agency receptionist before she debuted into acting and comedy. She had been to the UK also to try her luck. In 2008, she won It Takes Two with opera singer David Hobson. When she was on the show, Julia had joked:
"Australia, I think it's time that a nearly 40-year-old, overweight woman wins something in this country."
Source: News Au, nine.com.au