Julia Roberts Revealed Martin Luther King Jr. and His Wife Paid Hospital Bill for Her Birth!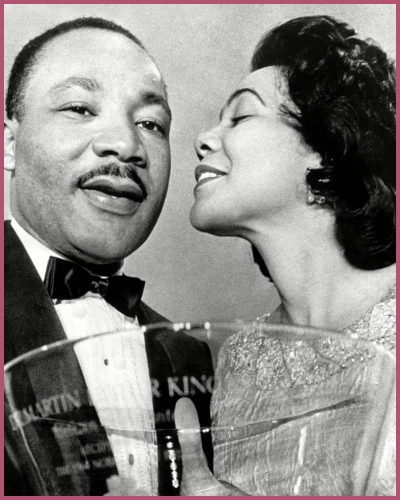 Julia Roberts recently said that the late Martin Luther King Jr. and his wife paid for her birth.
The Kings were friends with her parents while living in Atlanta.
Roberts shares three children with her husband Danny Moder.
---
Julia Roberts is thankful to Martin Luther King Jr. and his wife Coretta
Julia Roberts revealed that the late Martin Luther King Jr. and his wife, Coretta Scott King were the ones who paid the hospital bill for her birth. They did so because her parents could not afford it.
In a conversation with Gayle King, the actress became friends with the Kings while living in Atlanta and running a theater school.
Referring to segregation in the 1960s, the Erin Brockovich star said:
"One day Coretta called my mother and asked if her kids could be part of the school because they were having a hard time finding a place that would accept her kids,"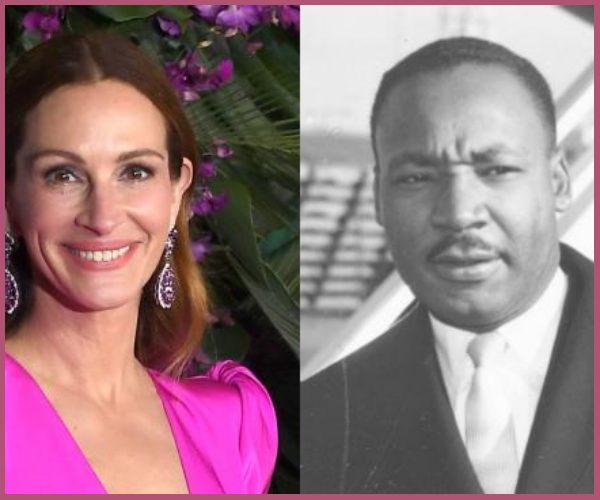 "My mom was like, 'Sure, come on over,' and so they all just became friends, and they helped us out of a jam."
Previously it was mentioned that a Ku Klux Klan member was responsible for a car blast outside one of Betty and Walter Roberts' plays. It was due to King Jr's daughter Yolanda being given a role where she had to kiss a white actor.
The famous journalist even thought that Julia's parents' decision was extraordinary because it was a rare thing for people to see little black children interact with little white kids in acting school during those days.
The Ticket to Paradise star recently celebrated her 55th birthday on Friday and shared a bubbly selfie of herself sipping a cup of coffee around pink-and-gold balloons.
She captioned the Insta photo:
"Feeling the love and magic on my ⚡️55th ⚡️ Birthday ! My cup runneth over 🥰,"
Also, Read Friends Star Matthew Perry Finally Revealed the Reason Why He Dumped Julia Roberts!
Roberts is excited for her teenagers to attend college
Earlier this month, the Oscar-winning actress also discussed her happy life with her husband Danny Moder, and their three kids, twins Hazel and Phinnaeus, 17, and Henry, 15.
The actress has a lengthy and successful career but nothing is more important than her family.
She said:
"The life that I have built with my husband, [and] the life that we've built with our children, that's the best stuff,"

"To come home at the end of the day, triumphantly, to them."
Her family is ready for a big change as her twins which will turn 18 this year will go to college next year.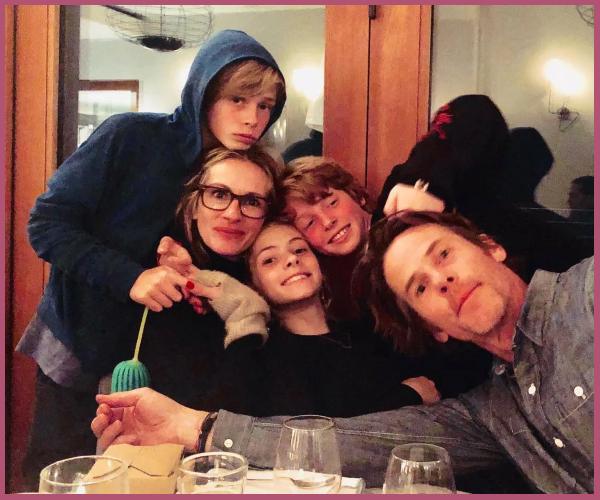 The proud mother revealed that she is excited about her firstborns.
Talking about their future college life, the 55-year-old said:
"I mean, it makes me a little lightheaded. You say that, I mean, I'm completely excited for them,"

"It's really thrilling and I wasn't lucky enough to have a college experience. And so to see how it's happening for them is really fascinating. And yeah, I'm just, I'm excited for them,"
Danny and Julia married in 2002 and have been very loving and caring toward their 3 teenage children.
Roberts even confessed that her kids were the reason for her to have an Instagram account but she rarely posts their pictures on the app.
Also, Read Julia Roberts Opens Up about How Friend George Clooney Made her Feel Less Lonely while She was Away from Home!