Julia Stiles is Rocking her Pregnancy in Classy way with Fiance Preston J. Cook! Check out her 5 fad maternity looks!!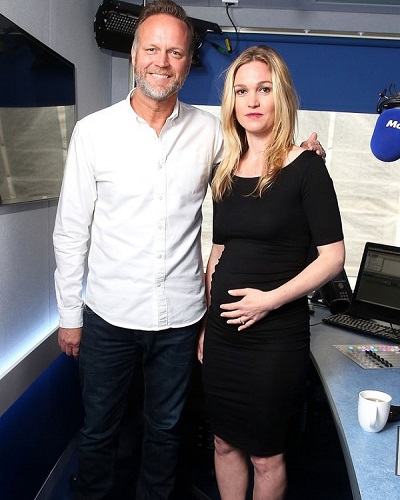 Pregnancy with Style!
Julia Stiles and her fiancé, Preston J. Cook confirmed their Pregnancy in June and expecting their first child together. With the happy news on board, Julia has been carrying herself pretty well and looking hot during her pregnant phase. Let's Check out her Dressing style!
Update: Julia and Preston married in September 2017. And their son, Strummer Newcomb Cook was born on 20th October 2017.
1. Announcement of the Baby!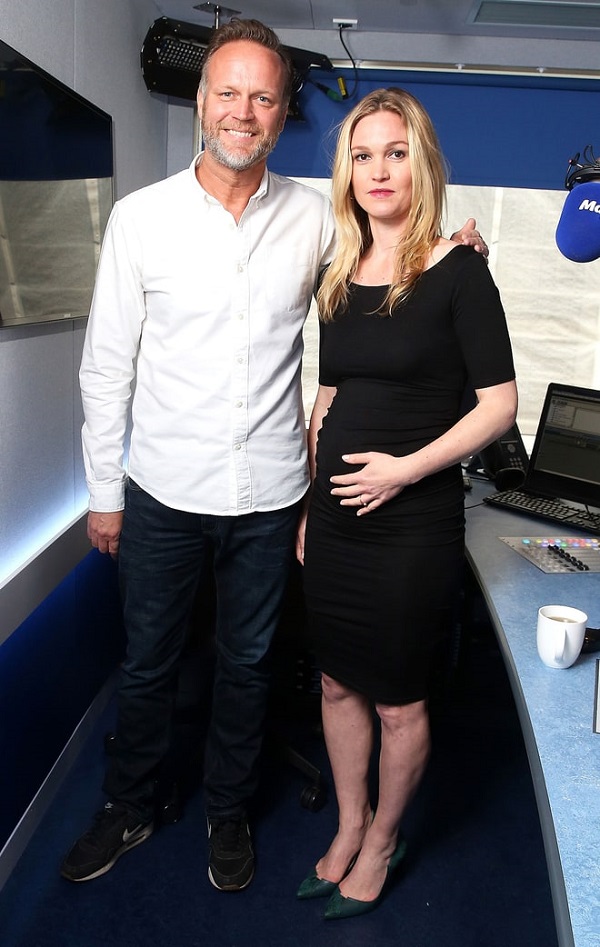 Stiles revealed that she was expecting after posing for a photograph in a fitted black dress with Magic FM's Nick Snaith IN London on June 12, 2017.
2. Bold in Red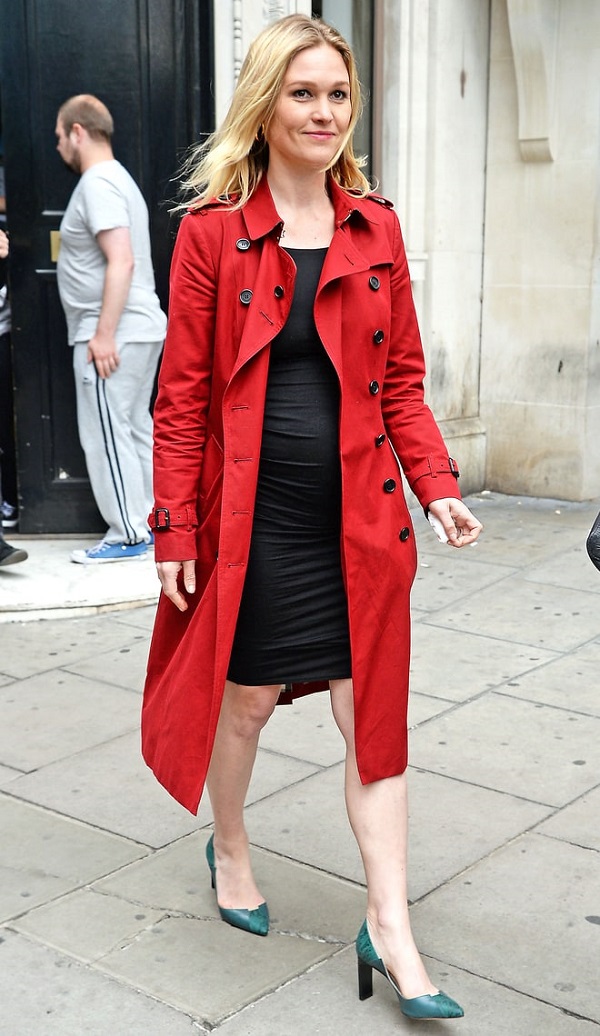 The actress was photographed out in London sporting a black knee-length dress, a bright red trench coat, and Zvelle heels on June 12.
3. Lovely in Florals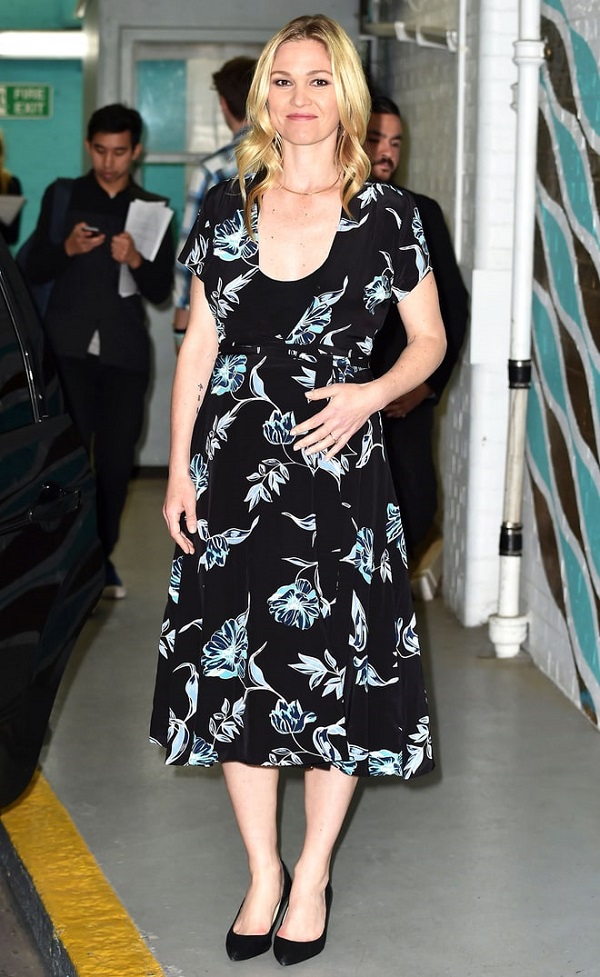 Julia stepped out in a black and blue Tilden floral dress with black pumps at ITV Studios in London on June 13.
4. Glowing Goddess
The 10 Things I Hate About You star cradled her bump appears in a white and gray long-sleeved patterned maxi dress at the Riviera launch in London on June 13.
5. Shining Star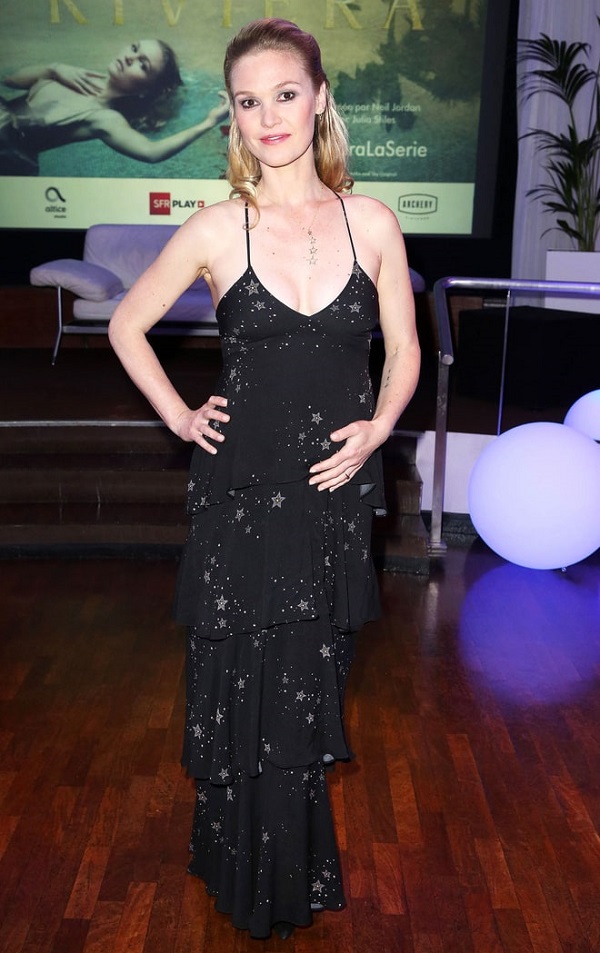 The Jason Bourne actress Stiles wore a black spaghetti-strap TILDEN gown with silver star details and a matching star necklace at the premiere of Riviera on June 14.
Check out-Julia Stiles: her pregnancy glow, her hook-up with her fiancé and her life revelations!
Short Bio on Julia Stiles
Karlovy Vary International Film Festival Award winner Julia Stiles is an American actress who is active in the entertainment field since 1993. She is best known for her appearance in Rivera, Blue, Dexter, Silver Linings Playbook, State and Main, and Wicked. – See more bio…