Julianne Hough comes out as bisexual after her marriage to NHL player Brooks Laich!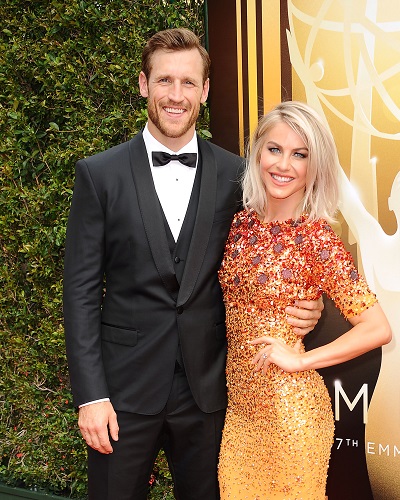 Dancer Julianne Hough has revealed to the world that she is not straight. She is married to NHL player Brooks Laich. She was concerned about how she would tell him about her sexuality. Julianne feared anger and separation. But Brooks was very understanding and Julianne is happy about it. The disclosure, she says, has only made their relationship more intimate!
Julianne Hough talks about her real sexuality
Julianne, 31 has opened up to the world about her true sexuality. She revealed that she is not straight. She has told the world about her conversation with her NHL player husband Brooks Laich. An article on her has been published in the recent issue of Women Health magazine.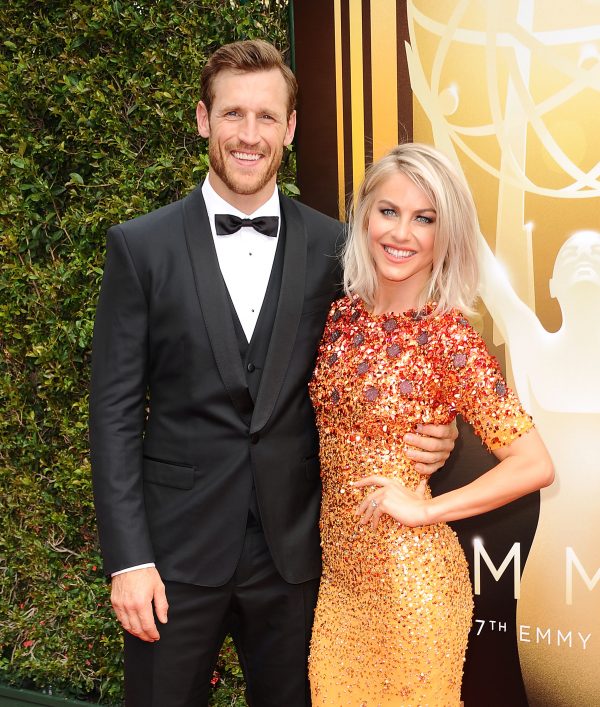 Julianne revealed that she was frightened initially to tell her husband Brooks about it. She felt that he may not understand and reject her. She told the magazine:
"I was connecting to the woman inside that doesn't need anything, versus the little girl that looked to him to protect me. I was like, 'Is he going to love this version of me?' But the more I dropped into my most authentic self, the more attracted he was to me."
She gathered courage and told him. And this is how their conversation went. Julianne said:
"I [told him], 'You know I'm not straight, right?' And he was like, 'I'm sorry what?' I was like, 'I'm not. But I choose to be with you. I think there's a safety with my husband now that I'm unpacking all of this, and there's no fear of voicing things that I've been afraid to admit or that I've had shame or guilt about because of what I've been told or how I was raised."
The reaction of Brooks Laich and her brother Derek Hough
Julianne was not sure of what her close ones would feel about her sexuality and the truth of it. But they have been extremely supportive as revealed by their Instagram posts. Her loving husband Brooks praised her for coming out. He wrote on his Instagram after her article was published:
"So proud of my wife @juleshough for the woman she is, and her courage to share her journey of trials and triumphs!"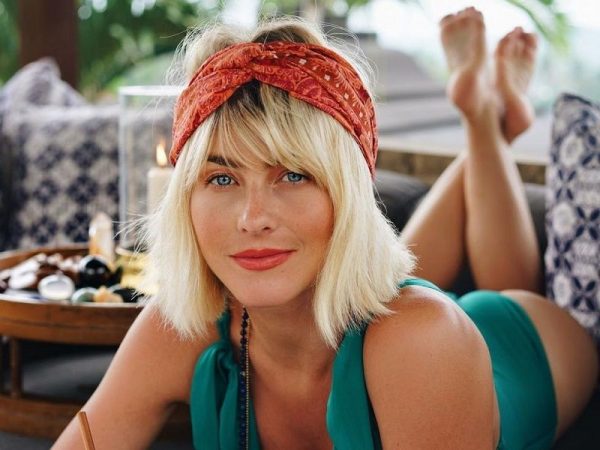 The revelation has only brought the couple more close. Similarly, her dancer brother Derek Hough was all praise for his sister. He too took to Instagram to support his sister and her coming out. He wrote:
"Proud of you [Julianne Hough]. A beautiful article about shedding the protective walls that can imprison us," 
Julianne Hough and her wedding to Brooks Laich
Julianne was in a relationship with country singer Chuck Wicks from August 2008 to November 2009. She was close to Ryan Seacrest from April 2010 to March 2013.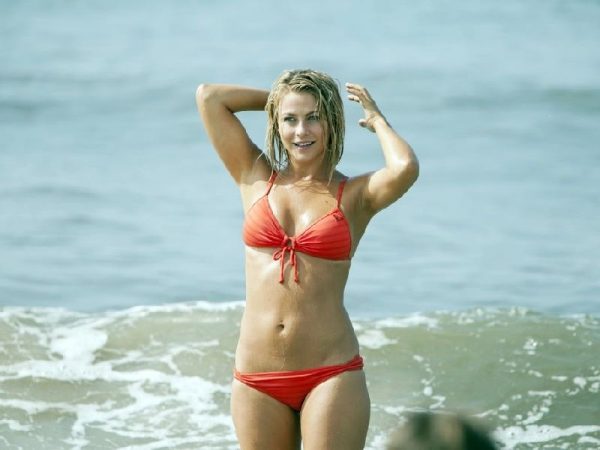 In December 2013, Julianne began dating NHL player Brooks Laich who was with Washington Capitals at that time. They engaged in 8 August 2015. On 8 July 2017, they wed in a gorgeous ceremony near Coeur d'Alene, ID. Julianne suffers from endometriosis and does not have any children yet. But they have resorted to IVF for it. He said:
"Knowing she has endometriosis, it could potentially make things challenging in the future to conceive naturally," 

"That was just looking at the big picture and what we want as a family."
Short Bio on Julianne Hough
Julianne Hough is a dancer, singer, and an actor who is not only one of the million-dollar dancers of ABC show 'Show Me the Money' in 2006 but, also the permanent judge of the show 'Dancing with the Stars' from 2014. She is the only American to win both  Junior World Latin Champion and International Latin Youth Champion. More Bio…
Source: Wikipedia, Pop Sugar, CBS News, Fox News