Julianne Hough got rid of her marriage issues with Brooks Laich? Julianne spotted with Ben Barnes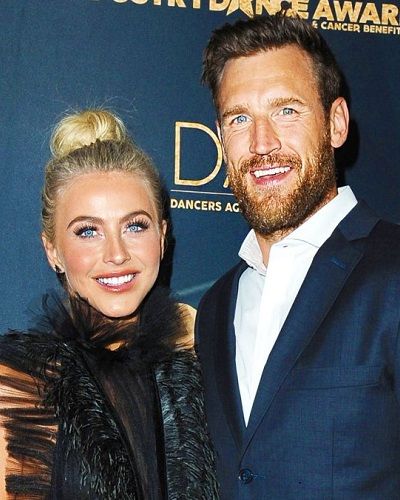 Julianne Hough has been married to Brooks Laich since 2017. But they are having a rough patch in their relationship. Their relationship took a turn when Laich decided to explore his sexuality earlier this year.
To all this going on, Julianne has a dance class on Instagram Live. She shared a photo of her in dance attire. It seems like she has danced away from her problems in a powerful cardio class amid her marriage issues with her husband.
Julianne said,
"Releasing all this stagnant energy built up from what's going on personally and in the world,"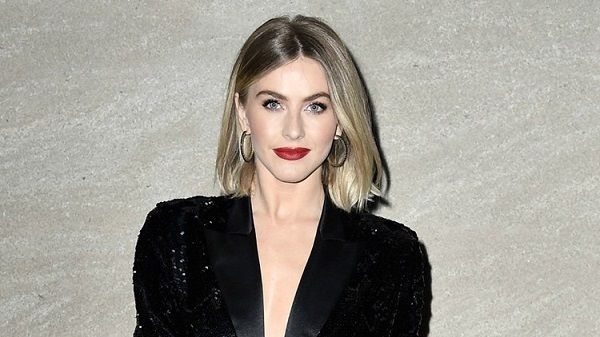 Also read Kandi Burruss and husband Todd Tucker facing problems in their married life! How did they celebrate 6th Anniversary?
When did they got married?
Julianne Hough and Brooks Laich walked down the aisle on 8th July 2017. Their wedding was an outdoor ceremony near Coeur D'Alene in northwest Idaho. They have been dating each other since February 2014.
Similarly, they announced their engagement through Instagram on 18th August 2015. During their first marriage anniversary, she shared their wedding film online that documented everything from their first look to the fun-filled reception.
She captioned it,
"We have been married for 1 year and these words are truer than ever: Our wedding was the best weekend of my life, the best weekend of our lives and this has been the BEST YEAR!"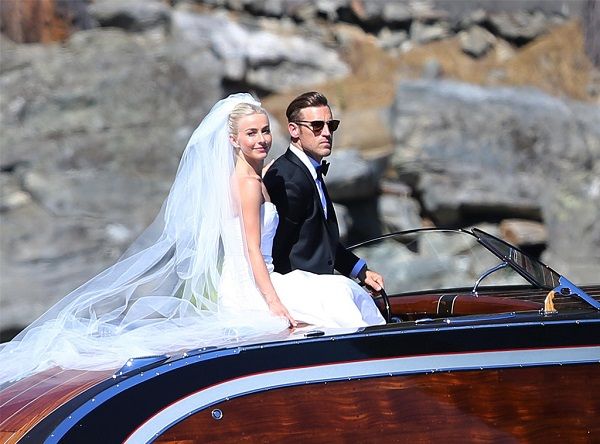 Similarly, Julianne added,
"Our wedding was all about LOVE and spreading love with our family and friends! That day was so perfect, but our life together is the most beautiful thing I've ever experienced, and we're still working on making our lives together all about spreading love. I love you Brooks!"
Julianne Hough spotted with Ben Barnes
Julianne Hough has been having some drama with her husband this year. She has been without her wedding ring for a few months. Recently, she was seen with Ben Barnes. Julianne is spending time apart from her husband during the self-isolation period, and she is hanging out with someone else.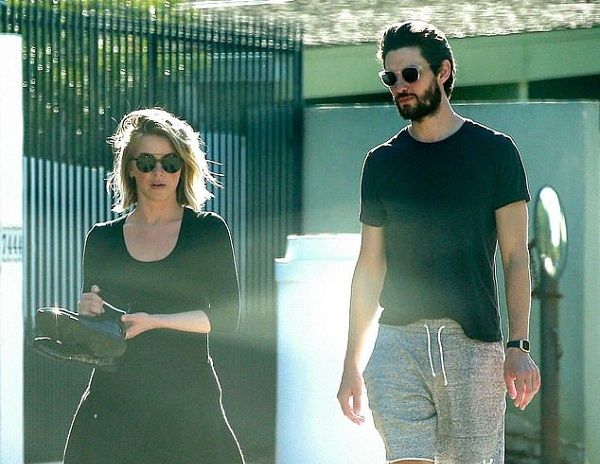 She was spotted in Los Angeles taking a walk with Chronicles of Narnia actor Ben Barnes. Her husband Brooks is currently self-isolating in Idaho with the cutest little Siberian Husky pup.
Also read Dayna Kathan shared her hilarious makeup tutorial in quarantine! Who is she dating?
Short bio on Brooks Laich
Brooks Laich is a Canadian ice hockey player currently playing for the Toronto Marlies in the American Hockey League (AHL) while under contract to the Toronto Maple Leafs of the NHL. Read more bio…
Short bio on Julianne Hough
Julianne Hough is a dancer, singer, and an actor who is not only one of the million-dollar dancers of ABC show 'Show Me the Money' in 2006 but, also the permanent judge of the show 'Dancing with the Stars' from 2014. She is the only American to win both Junior World Latin Champion and International Latin Youth Champion. Read more bio…
Source: US Magazine, Pop Culture, Cosmopolitan,