Julie Lauren Curtis, the ex-wife of country singer Trace Adkins-her relationship and why she shot Trace!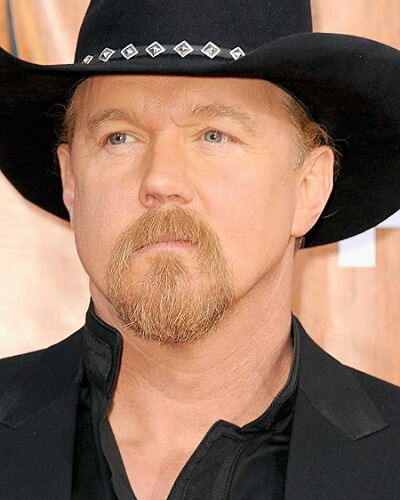 Julie Lauren Curtis is the second ex-wife of American country musician Trace Adkins, 59. Trace has sold over 11 million albums.
Curtis was also the one who had shot him, but luckily he survived.
Julie Lauren Curtis's relationship with Trace Adkins
Julie Lauren Curtis and Trace Adkins knew each other since 1989 which is also the year that the two started dating. And after two years of courtship, they said 'I do to each other on 3 February 1991.
It was a joyous moment for both but their married life did not last long. Three years, later, in 1994, they had split. They do not have any children together and the reason for their divorce is not known.
Julie Lauren Curtis shoots at Trace Adkins
In February 1994, Julie Lauren Curtis shot point-blank at Trace Adkins. The couple had a heated argument about his drinking and it soon turned violent. Julie tried to call Trace's mother but he threw the phone off the wall.
In anger, Julie grabbed the .38 gun which was lying on the fridge and aimed it at him. And he tried to scare it from her hands.
Trace recalled:
"Being a macho guy like I am, I tried to scare it out of her hand, I said, 'Give me the gun, or I'm gonna take it away from you and beat your damn brains out with it.' I would never have done that, but I told her in hopes that it would scare her." 

"The bullet went through both my lungs and both ventricles of my heart."
There is no file photo of Julie on the various image and media websites or on her social account of the singer.
How was Trace saved?
It was a near-fatal gunshot in which the bullet went through his heart and both lungs and nearly killed him. Fortunately, he was immediately rushed to a healthcare facility and doctors managed to save him.
But surprisingly, he made the decision to not press any charges against Julie. But the couple divorced after that.
Later in his autobiography, he wrote about the gunshot incident:
"The doctors held little hope that I would survive and told my family and friends to go in and say goodbye," 
Trace had faced several such accidents in his life. At the age of 17, his 1955 Chevrolet pickup truck hit a school bus head-on. He broke some ribs, had a lung puncture, and his nose was torn off partly.
While in college at Louisiana Tech, he suffered a debilitating knee injury and could not pursue football as a career. And in 1989, he and 9 coworkers were left stranded on an offshore oil rig in the Gulf of Mexico due to Hurricane Chantal.
Trace Adkins's other marriages, relationships
His first wife Barbara Lewis was his high school sweetheart. They wed in 1980 and had two daughters together; Tarah and Sarah. But after 15 years of married life, they divorced in 1995.
He met publicity manager Rhonda Forlaw. They became friends and then partners. On 11 May 1997, they wed. The couple shares three daughters together; Mackenzie, Brianna, and Trinity. But after 15 years, in March 2014, they filed for divorce. It was after reports of his affair surfaced. She dismissed the divorce in June 2015 but refiled it less than a month later.
Parents Weekend at Tennessee. So proud of our sweet and smart Mackenzie. Nothing makes me happier than when I see the girls happy 🧡 pic.twitter.com/VPv76CCW0Q

— Rhonda Forlaw Adkins (@RhondaAdkins) September 17, 2018
Trace started a relationship with Canadian actress, Victoria Pratt, and on 12 October 2019, they walked down the aisle together. Blake Shelton officiated their wedding which was held in Louisiana.
Source: Wikipedia, Fabiosa