July 4th Holds Different Place in the Heart of The Flip or Flop alum Tarek El Moussa! Learn what is it?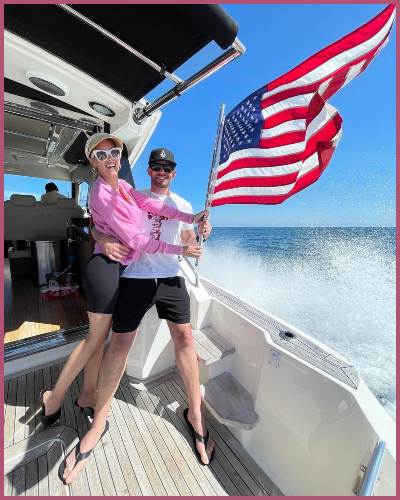 Tarek and his wife Heather Rae El Moussa had a different July 4th 3 years back which they still recall.
The Flip or Flop alum had met his future wife-to-be, Heather, on Independence day in 2019.
It's been a happy 3 years for Tarek and Heather Rae El Moussa! Get to know their Relationship timeline.
---
Tarek El Moussa, 40, had an amazing July 4th celebration and the one from 2019 is what makes his happiness continues for life!
Tarek met the love of his life, Heather, on July 4th for the first time
Tarek, who married the former model Heather Rae Young in October 2021, revealed what the July 4th celebration means to him.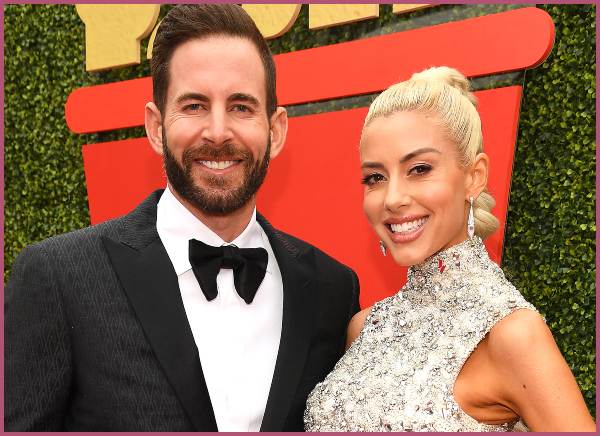 The reality TV personality wrote on his Instagram giving sweet tributes to his beloved alongside the photo of the two holding an American flag while on a boat.
"You know those moments in life that change everything? 3 years ago today I had one of those moments."
He further disclosed how the Independence Day holiday marks their 3rd meeting anniversary,
"I met @heatherraeyoung while I was out boating … [and] I remember knowing instantly that I had met the person I wanted to spend the rest of my life with."
Why does Tarek El Moussa enjoy July 4th the most?
The Flip or Flop alum Tarek met Heather Rae Young on July 4th. Thus, he has a different place in his heart for Independence Day. It's exciting for him to know how the 2019 Parade day helped him connect with his current wife.
"The 4th of July has always been one of my favorite days: boating, summer, BBQ's, friends and family but now it's even more special to me."

"So happy first-day-I-met-you @heatherraeyoung and happy Fourth of July to everyone else."
Not only did he recall the day but also explained how silly he felt for realizing he found a soulmate as he continues,
"A little insane right!? But when you know you know ??‍♂️."
Also, Read Christina Haack and Tarek El Moussa Decided To End The HGTV Show 'Flip or Flop'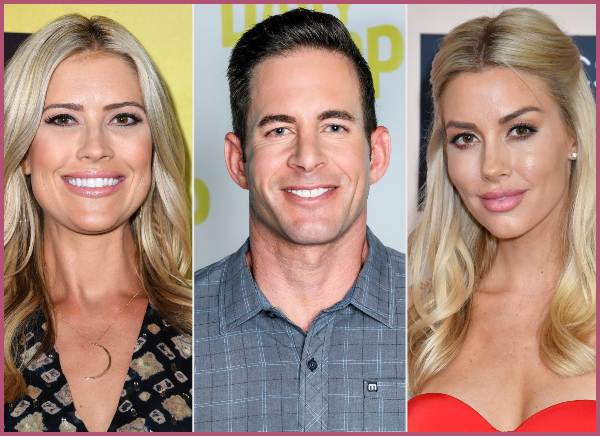 Tarek featured in The Flip or Flop with his ex-wife Christina Haack
The real estate investor gained fame after co-hosting HGTV's Flip or Flop with his ex-wife Christina Haack. The pair had a commercial hit during the 2008 economic crisis for flipping houses.
Tarek remain married to Christian Haack for over a decade starting from 2008 to finalizing the divorce in 2018. She shares two children, a daughter Taylor El Moussa born in 2010, and a son Brayden El Moussa born in 2015.
Also, Read '10 years Packed with So Many Babies'Hilaria and Alec Baldwin's Marriage Anniversary!