Jumanji actress Laura Bell Bundy diagnosed with Covid-19! Who is her husband Thom Hinkle?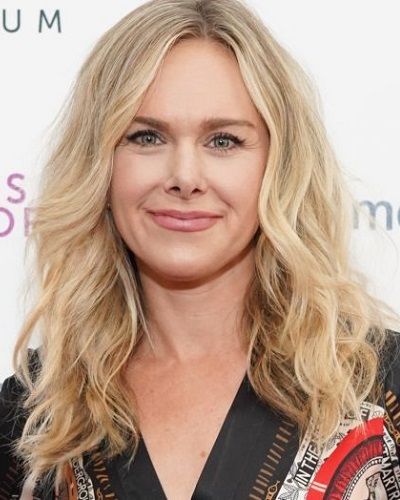 Just a day after the Jumanji actress posted musical posts of her quarantine. Laura Bell Bundy posted an IGTV video where she revealed about her being tested positive to the Coronavirus.
Laura wrote,
"I have Corona Virus. Going live on Instagram today at 1:30pm to answer any questions you may have about my symptoms and how I'm taking care of myself,"
Similarly, she added,
" Please please stay home, take care of yourselves. God Bless."
The actress was last seen in a public event on 8th March 2020 in LA. She mentioned about her attending another event on 11th March. Laura says that she is okay and talking all the nutritional supplements recommended by the doctor.
She has also been taking herbs for a while. Laura started self-isolation from March 12 as she had a headache that day. She assumed that it was just a headache. She also feels tightness in her chest and shortness of breath.
Laura went for a test on 19th March and her result came positive on 23rd March. Her husband Thom Hinkle also has the symptoms but her son does not.
Also read Jim O'Neill praises China and its government for its aggressive and swift containment of coronavirus infection!
Laura Bell Bundy and Thom Hinkle marriage
Laura Bell Bundy married her husband almost three years back on 3rd June 2017. They walked down the aisle in a country-themed ceremony in California. The guests of their marriage are friends and family of the bride and groom.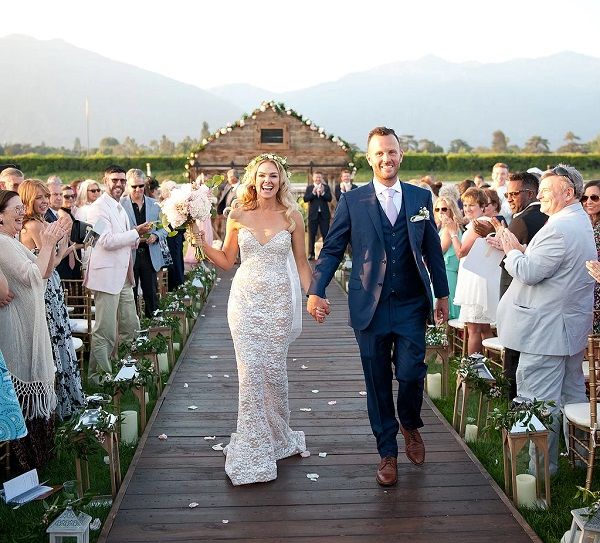 She wore a custom dress designed by Sherri Hill. It was a strapless sweetheart neckline and a long mermaid dress. She revealed,
"I knew I wanted a dress that was more sexy and slinky than 'Cinderella goofy' or big,"

"The dress [was] elegant, with some beading detail, and also has a simplicity to it, which I wanted."
The two got engaged a year and six months before their marriage. Similarly, they had known each other for almost five years. They engaged in New Year's Eve in 2015 when the fireworks were flying. Revealing about their engagement on the Facebook post she wrote,
"The way we've come out of differences & challenges as better more fully realized versions of ourselves has only deepened our love & connection… And allows me to believe we have what it takes to grow young together. It allows me to believe in love in general. THAT's when you know if love is true. He is my rock. My Partner,"
Also read Who is the wife of Jim Bakker, Lori Beth Graham? Know about her marriage with Jim Bakker, previous marriage, abortion and children!
Who is Thom Hinkle?
Thom Hinkle is the executive of TBS, an American subscription TV network. He has worked as a producer and executive producer of Angie Tribeca, Getting Abroad, I Bet You, Ugliest House on the Block, Big Splender and The Daily Show.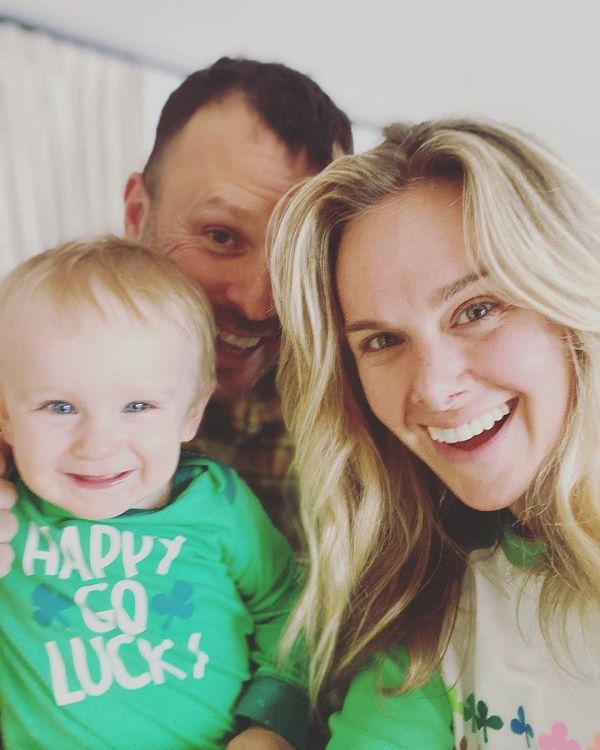 Thom and his actress wife welcomed their first child Huck Hinkle on 20th May 2019 at 3:15 pm. Laura announced her pregnancy on 25th February 2019.
Source: Huff Post, The Boot, Instagram, Daily Mail