"Jumped out of a plane today!!!" Bella Hadid's Dubai experience, her anti-ban, anti-wall March, and her chronic ailment! Find it all here!
Bella Hadid's free fall
The American fashion model Bella Hadid spent her last weekend in Dubai. This new ambassador of Dior Makeup was there to launch Dior's The Art of Colour exhibition at Dubai Mall on 12th April 2017.
After the launch event, she toured Dubai and visited the various mansions along with the fronds of The Palm (the three manmade artificial islands off the coast of Dubai). She played host at a dinner at the arts hub Alserkal Avenue.
But before her return to the States, she decided to have some great life experiences. She took to skydiving and posted a video of this wonderful feeling on her Instagram. She writes:
"Jumped out of a plane today!!!" I'VE NEVER FELT SO CALM IN MY LIFE!!! Flying with the angels !!!!! 
She skydived with her instructor with a huge grin on her face and spreading her arms wide. It is surprising that Bella Hadid felt calm about performing such an adventurous and intense feat. Possibly her imagination of being with the 'angels' gave her a soothing feeling. She also went on a boat cruise with her friends and drove down to Abu Dhabi in a rented car.
Bella Hadid decided to stay out of the popular Coachella Valley music and arts festival and be in Dubai at that time. This was probably a deliberate move to avoid bumping into her ex-boyfriend, the popular Canadian singer The Weeknd, and his newfound love, singer Selena Gomez.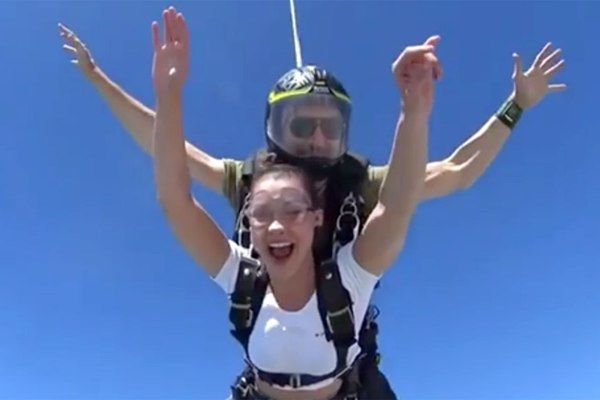 'No ban, no wall' March
Bella Hadid was an active participant in the 'No ban, no wall' March held in New York City in January 2017 against the new migration policies of newly elected President Trump's government. She said that it was her family history that motivated her to be part of this March.
Bella Hadid's father, Mohamed Hadid is a devout Muslim from Jordan who had migrated to America and now owns a real-estate business there. Bella Hadid strongly believes that all humans deserve respect and kindness and denying these based on ethnicities are not correct.
In an interview given to ELLE magazine, Bella Hadid had said:
" …and I've learned that we're all just people, and we all deserve respect and kindness. We shouldn't treat people as if they don't deserve kindness just because of their ethnicities. It's just not right."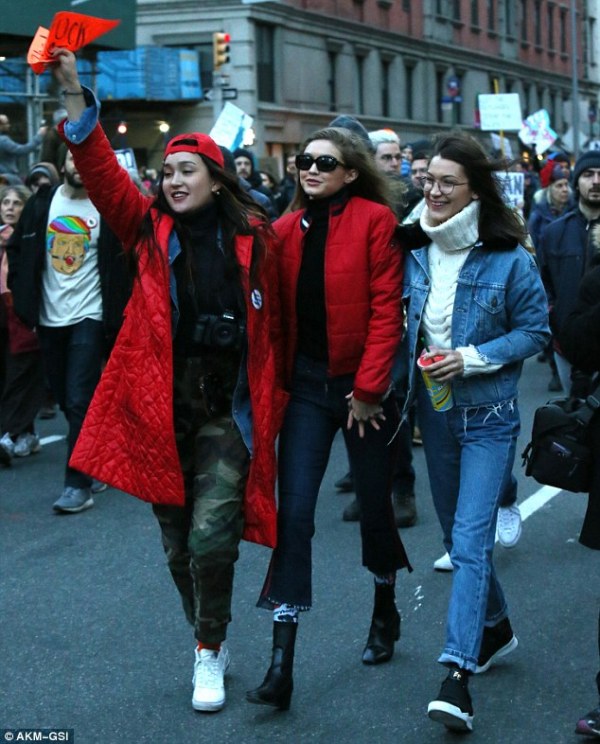 You may like to read Gigi Hadid and Bella Hadid traumatized after getting robbed during a family vacation in Mykonos, Greece!
Bella Hadid's chronic illness
Bella Hadid is said to be suffering from chronic Lyme disease. The flawless beauty, her brother Anwar and mother Yolanda Foster are all afflicted with the disease. They were diagnosed in 2012. The disease is said to cause bone pains, fatigability, memory problems, and tingling and numbness of hands and feet.
Bella Hadid is a great equestrian player and it was her ambition to compete in the 2016 Olympics in Rio de Janeiro, Brazil. But due to her ill-health, she was unable to participate there in her favorite sports. The catwalk queen made public her illness only in November 2015. She has to take daily intravenous injections.
Talking about it, Bella Hadid says:
"It affected my memory, so I suddenly wouldn't remember how to drive to Santa Monica from Malibu, where I lived. I couldn't ride [horses]. I was just too sick. And I had to sell my horse because I couldn't take care of it."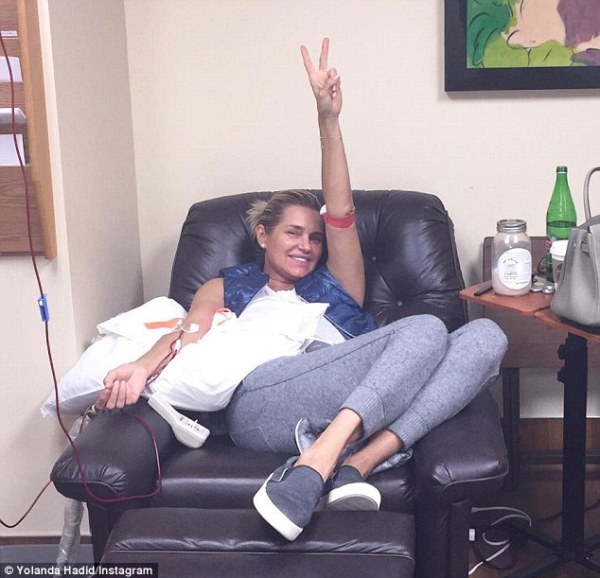 Also read Victoria's Secret Model Including Bella Hadid Who Were Sexully Harrassed By Victoria's Secret CEO!
Short bio on Bella Hadid
Bella Hadid is a fashion supermodel from America. She is well-known for modeling with IMG Models which she has also modeled for Tom Ford, Diane von Fürstenberg, and so on. More bio…