Justin Bieber welcomes his new baby sister- Bay Bieber! Bieber on sushi date with Hailey Baldwin in Canada!
Justin Bieber's new sister: a new Bieber in the family
Although Justin is the only child of Jeremy and Patricia, he still has half-siblings from his father, whom he loves very much. Justin Bieber was already a big brother to Jazmyn (born 2009), Jaxon (born 2010), has now another baby sister. Bieber posted a beautiful picture of his newly-born baby sister on his Instagram. His latest post says:
"Meet the newest Bieber, my little sister BAY BIEBER"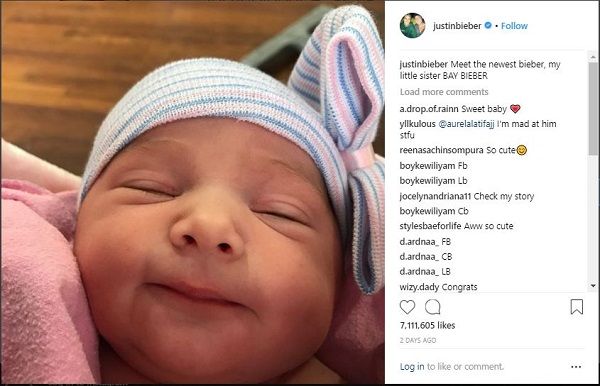 Justin Bieber has always expressed his love for his little siblings. Justin's father Jeremy announced their pregnancy right after his marriage with Chelsea. On the day of Bay's birth, Jeremy also posted a photo of his new daughter with his wife indicating the time of her birth.
"We welcomed a healthy baby "Bay Bieber" born at 830 am"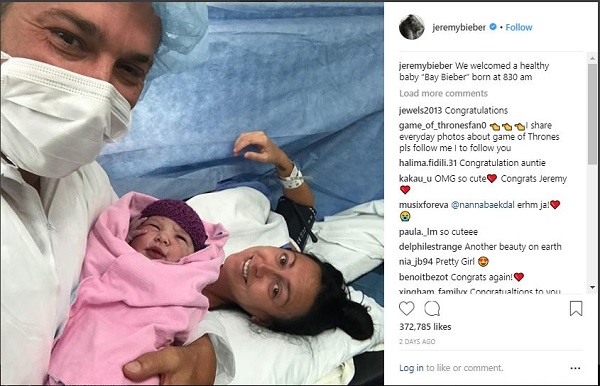 Jeremy has now his daughter's name tattoed as well.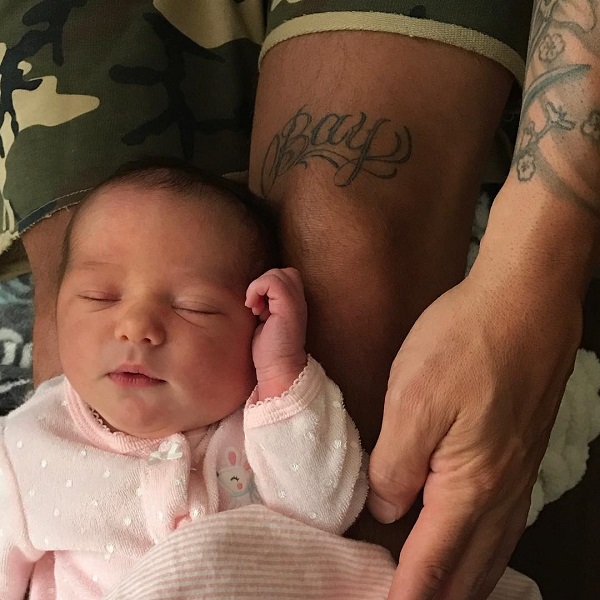 Justin Bieber always talks about how much he loves spending time with his brothers and sisters. From his post from a few months back reads:
"I absolutely adore every little thing about you my precious baby bro"
Justin and Hailey's wedding postponed
Justin Bieber and Hailey Baldwin's engagement news is one of the hot topics in the entertainment news these days. The 24-year-old singer and songwriter is ready to be committed enough to get married to his fiance now. After continuous engagement news, a few days back it was announced that Bieber and Baldwin are planning to hold the wedding sometime next year.
A source informed that since the two young lovers just got engaged, they still want to enjoy their engaged life for a while.
"It was getting quite intense and they realized they want to enjoy being engaged for a while."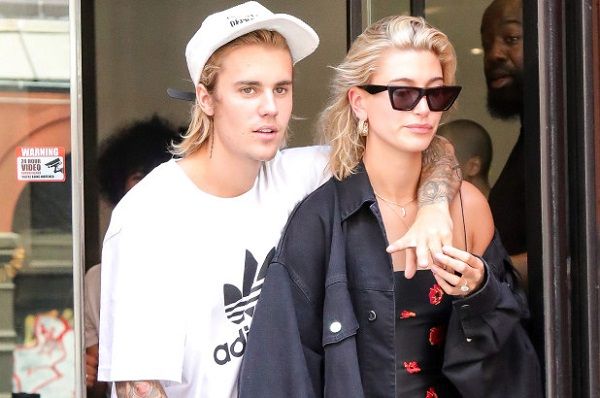 But the source also made sure that they are not backing off from marriage.
"It's not like they need to rush — they are both so young. They aren't slowing things down though because they are unsure if they want to marry; they definitely want to get married."
Bieber's sushi date tour and "unplanned fan meeting"
Justin Bieber has surely postponed his wedding for next year but he still is committed to Hailey and doesn't seem to be backing off any time soon. The engaged couple is currently spending a lot of time together. The two are spending their lovely time in their hometown in Canada. After emotional biking, the two were seen in Ice-cream date with Justin's baby brother and sister.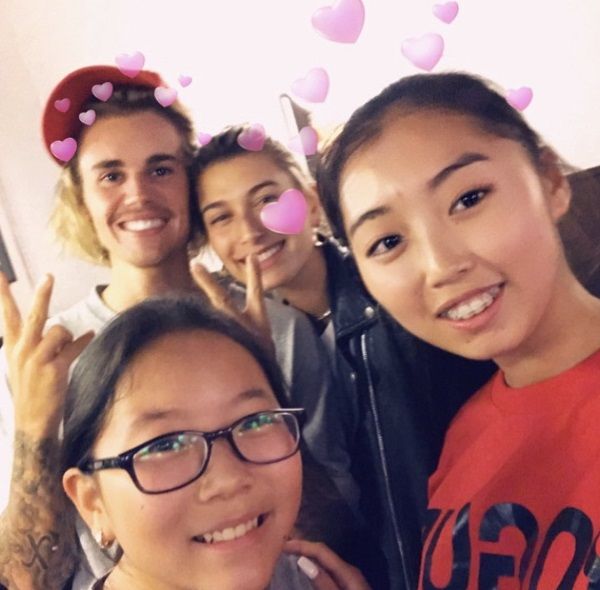 And now the two were seen in a sushi date in Pearl Sushi in Stratford, Ontario on the 17th. And Justin's fans who were near him got to click a few photos with him for sure. Justin posed with not one or two but multiple fans during his date (a little disturbing date maybe). With the number of photos, you can refer to the situation as an unplanned fan meeting.
Justin attempting to making move towards David Reynold's girlfriend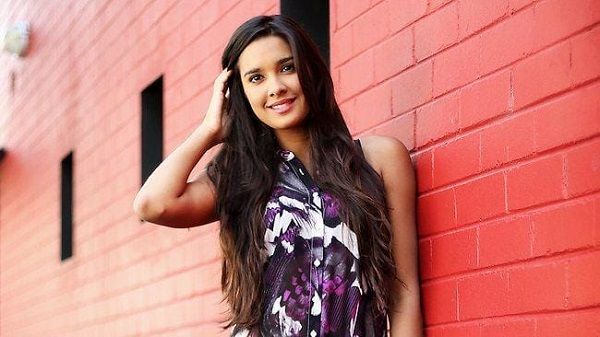 Bieber is not so unknown when it comes to women. His numerous dating life has proved it all. Recently supercar driver David Reynold revealed that his girlfriend got a call from Justin Bieber to come to his concert to which Tahan Lew-Fatt denied. Reynold said:
"He (Bieber) Facetimed my missus. I don't know how he ended up on her phone, but it was really awkward."
Aww Justin, better luck next time.
Short Bio on Justin Bieber
Justin Bieber is a singer as well as a songwriter. His full name is Justin Drew Bieber and belongs to the Canadian community. In 2010, he had released his first full-length studio album, My World 2.0.
Furthermore, he had won numerous awards throughout his career, including the American Music Award for Artist of the Year in 2010 and 2012, a Grammy Award for Best Dance in the 2016 ceremony, and a Latin Grammy Award for Best Urban Fusion/Performance for the remix of Despacito at the 2017 ceremony. More Bio…