Here's Why Justin Bieber And His Wife Hailey Bieber Won't Address The Online Drama With Selena Gomez!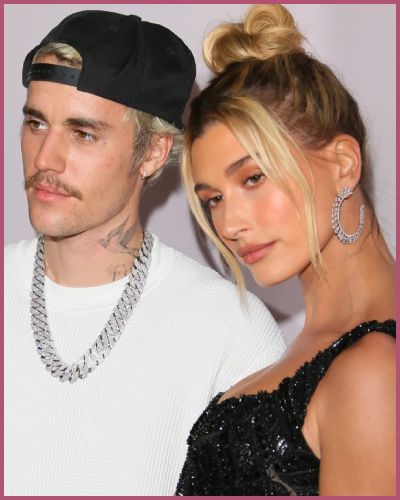 Justin Bieber and his wife Hailey Bieber have been quiet about the drama all over social media regarding Selena Gomez.
According to a source, the couple is not paying attention to this and doesn't want this to be something that negatively impacts their lives.
---
Justin Bieber and Hailey Bieber have not addressed the ongoing Selena Gomez drama
Justin Bieber and his wife Hailey Bieber have no intention of addressing the rumors of the online 'feud' with his ex Selena Gomez, as they want to avoid attracting more attention to it.
A source told Entertainment Tonight that the couple is focused on their personal lives and does not want this drama to affect them negatively.
The source said:
"Hailey and Justin are doing fine. They don't want to continually deal with this repetitive, ongoing former relationship drama."
The couple is taking things day by day, and has been supporting each other throughout this situation.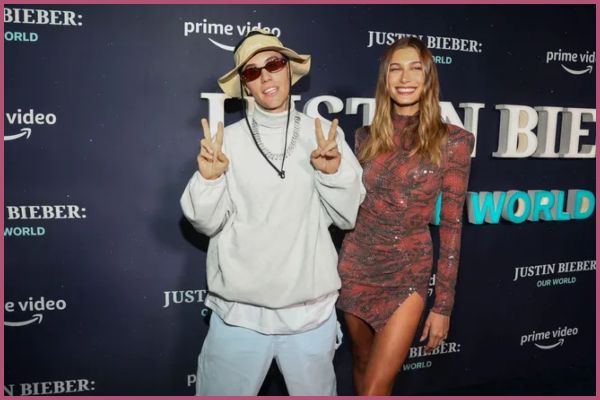 "Justin knows that speaking publicly about it will only amplify the situation and bring more attention to it, so they have been supporting each other privately."
On the other hand, Selena is also staying in her lane, focusing on her health, according to the source.
"Selena is staying in her lane and doing her own thing. She is dating and open to love. She is focused on maintaining her health, while still being attentive to her fans. Selena has been going to therapy, leaning on her friends and family, and keeping her circle close."
The drama between Selena Gomez, Hailey Bieber, and Kylie Jenner explained
The online drama began on February 22 when Selena, who had an on-and-off relationship with Justin Bieber from 2010 to 2018, shared a TikTok video joking about her over-laminated eyebrows.
A few hours later, Justin's wife, Hailey, posted a screenshot on Instagram of herself FaceTiming with Kylie Jenner, which showed their eyebrows in a close-up. This immediately made fans think that it was aimed at Selena.
The following day, both Kylie and Selena denied any feud rumors. Gomez referred to the rumors as "unnecessary," and Kylie called them "silly."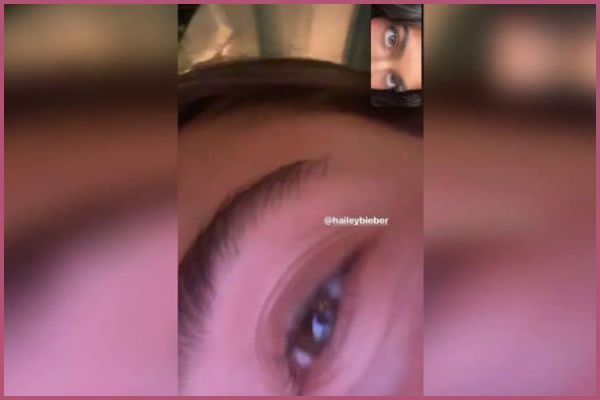 The singer also defended her friend Taylor Swift in the comments of a TikTok video that showed Hailey gagging when Taylor's name was mentioned. Following the alleged feud, Selena has received support from fans all over the internet.
On February 28, Hailey posted a story on Instagram with Rema's "Calm Down" without Selena's feature, which some fans thought was another jab at Selena.
You may also like to read: 'Family First!' Selena Gomez Spends Some Time with Family and Goes Fishing amid Hailey Bieber Drama! 
Following the drama, Selena's Instagram follower count has increased by 15 million, making her the most-followed woman on Instagram with a current total of 399 million followers. On the other hand, both Kylie and Hailey have each lost around a million followers.
The hashtag #teamselena on TikTok has over 750 million views, with fans sharing their own theories and updates of the drama. Additionally, the hashtag #teamhailey has 57 million views.
The comments sections on recent Instagram posts by Gomez, Hailey, and Kylie are filled with remarks about the alleged feud, with some criticizing Hailey as a "mean girl."
Gomez has urged her fans to be kinder and considerate of others' mental health.
Also, read: 'Best Friend Goals!' Selena Gomez Calls Kidney Donor Francia Raisa Her Best Friend Amid Feud Rumors!